A Guide to HIPPO's Man and Van Service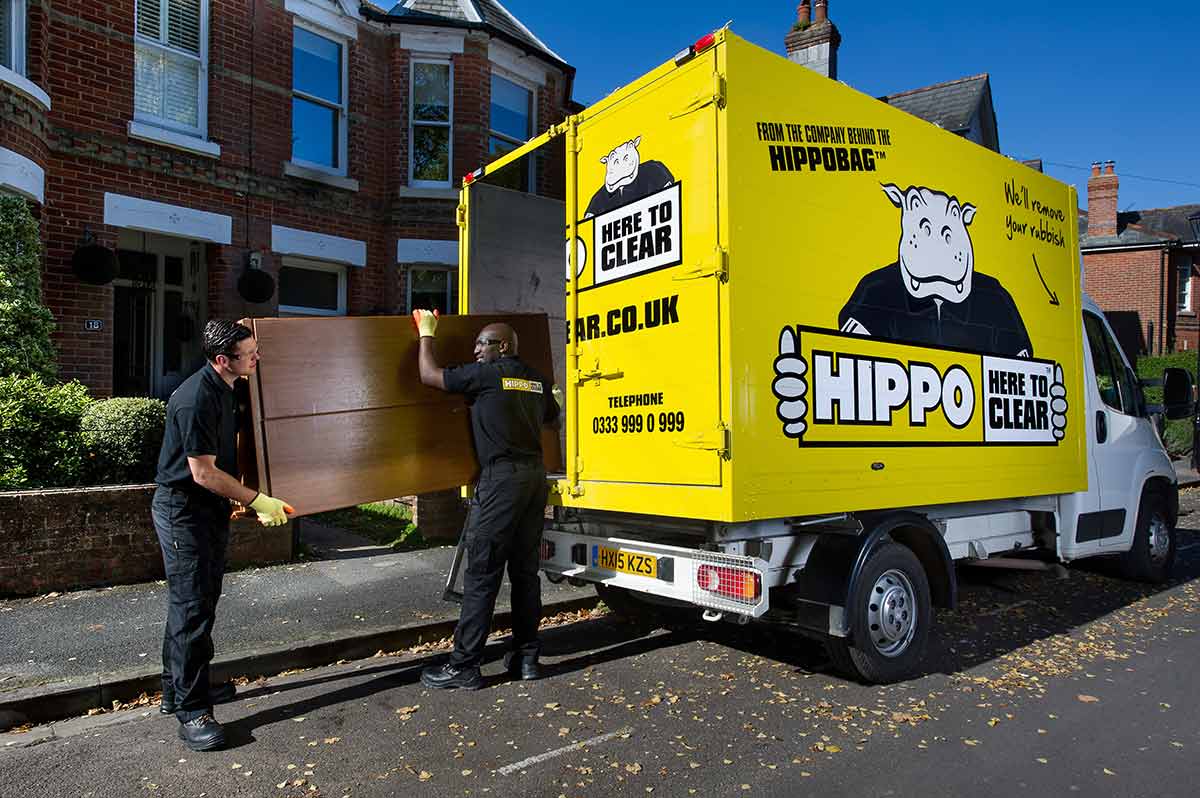 If you've found yourself with big, bulky waste and no idea of how to get rid of it then you may find our Man and Van service to be extremely helpful for you.
What is Man and Van?
HIPPO's experienced Man and Van service, also known as 'Here to Clear', is committed to helping you dispose of your rubbish. Designed to take the heavy lifting off your hands by providing labour as well as an alternative to waste removal, our friendly and experienced team will come to you at a convenient time, clear your waste and dispose of it responsibly.
Available in large parts of the UK, our fully licensed Man and Van service wants to help you clear up your big, bulky waste so you can get back to relaxing at home.
Why Use Man and Van?
It's simple, if you want to take the hard work out of waste removal you can hire our helpful experts to come and do it for you. Or if you're having a big clear out, renovation or just need some items picked up and disposed of, then our trusted Man and Van service is perfect – priding ourselves on carrying your heavy rubbish, so you can carry on with your day. We'll even clear up after ourselves.
We aim to make the process as quick and easy for you as possible, so if you've already put the hard work into a home project, let us take care of the rest. We're the Man and Van service you can trust.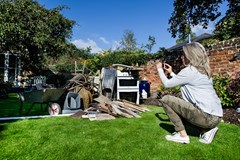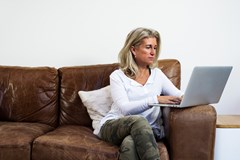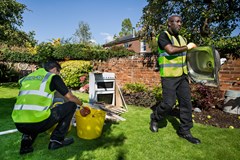 Who Uses Man and Van?
Anyone can use our Man and Van service, regardless of location or amount of waste. We're the leading waste disposal experts in the UK and we want to help you with your rubbish removal.
Whoever you are and whatever your needs, our Man and Van team are here to take care of your rubbish clearance.
How to Use Man and Van?
Our Man and Van service is simple and straightforward to use. All you have to do is take a photograph of your waste and send it to us using our online form or give us a call and we can organise a convenient time for you, along with an estimate.
Find out more and book in with our Man and Van team to rid your home of big, bulky waste without disrupting your day.
For more information on disposing of your waste, DIY projects and recycling, check out our blog, or follow us on Facebook and Twitter.