Grants Up For Grabs: Amersham Road Community Centre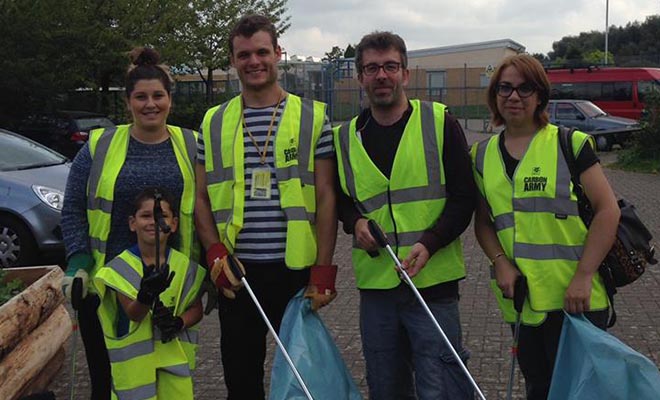 Earlier this year, we at HIPPO were contacted by a representative of Amersham Road Community Centre in Reading. The centre was once at the core of the community – a place for meetings, social events and a range of activities for young and old alike. In recent years, however, the centre had become more of a storage unit than the public hub it once was. Over the years, the building collected a huge amount of unwanted junk.

The volunteers of the Reading Voluntary Action team decided that enough was enough – it was time to restore the centre back to its former glory.

A big job requires a big solution – only our largest bag would do. We provided a HIPPOSKIP and collection free of charge and it was certainly made the most of! The centre and the surrounding area was given a new lease of life, vastly improving the sense of community in the Amersham Road area. Job well done!
The 'Grants up for Grabs' scheme awards free waste disposal help to  applications from charities, community groups and organisations from across the  UK that inspire respect for the environment or have a positive effect on the  community.
If you think your project might be eligible for free help from the  Grants up for Grabs scheme please contact us and tell us about your  project.