Grants Up For Grabs: Hammersmith Community Gardens Association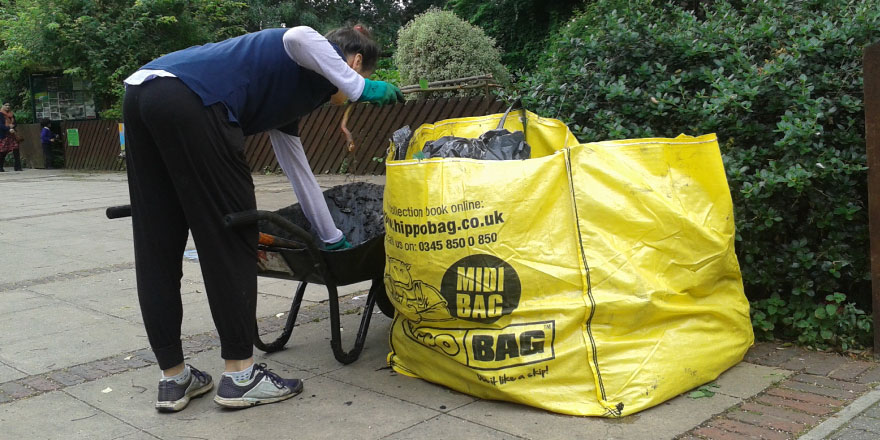 Hammersmith Community Gardens Association (HCGA) is a local environmental charity who manages several community gardens in Hammersmith and Fulham. They run a wide range of projects which include conservation training schemes, volunteer gardening sessions, health and wellbeing projects, environmental play schemes and environmental education in local schools. 
We collected a MIDIBAG free of charge from the Loris Community Garden (an important green space in an area of dense housing) for HCGA through our Grants Up for Grabs scheme. They used the free HIPPOBAG to help clear the green waste produced from a monthly volunteering session to give the garden a 'spring clean' which involved clearing out a pond, as well as cutting back several trees and bushes.
 "Having HIPPO collect the waste we produced on this day not only saved the charity vital funds, it also meant our rubbish was collected very quickly with very little staff time taken up sorting it out. A big thank you!" – Katie Shaw, Hammersmith Community Gardens Association.
If you think your project might be eligible for free help from the Grants up for Grabs scheme please contact us and tell us your story.