Grants Up For Grabs: The Prince's Trust - Team 124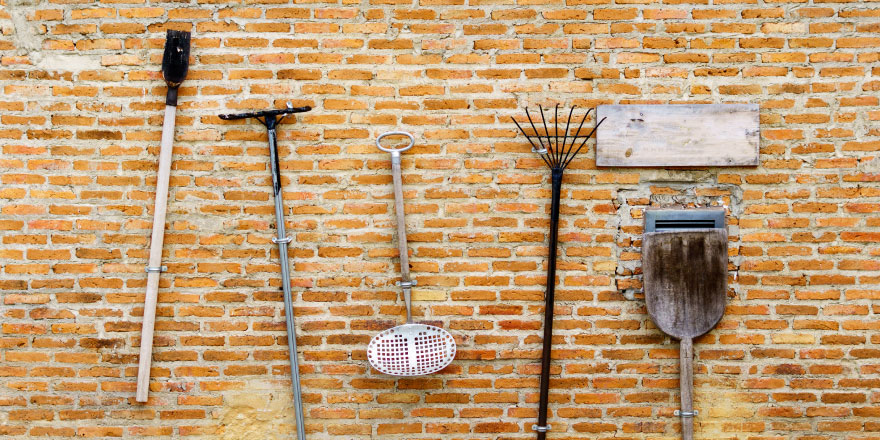 In April we provided Prince's Trust Team 124 in Erdington, Birmingham, with a free HIPPOBAG and collection, courtesy of our Grants up for Grabs scheme. The Prince's Trust provides help and support to young people aged 11-30 to get into education, training and jobs. Being a Police led group, Princes Trust Team 124 specifically aim to reduce re-offending, as well as building up victim's confidence.
The Team took on a 2 week project to redesign and redevelop the garden area of a (soon to be) Community Hub, to create a space for young children to play and adults to relax in. The Community Hub will initially be used for parents who have had children at a young age and have not been able to complete their education, however in time it will be used for other community initiatives.
The whole garden area needed cutting back, levelling off and tidying up. The free MEGABAG and collection was used to dispose of the waste generated, which included soil, turf, a small amount of rubble/bricks, and wood from an old shed.
"It is beneficial to the community as there are a lack of Community Hubs within the area and will make a deprived part of Birmingham a better place to live and will give more options for the local community." - PCSO Nat Peers 31215, Erdington Princes Trust Team Leader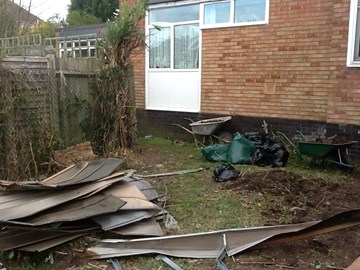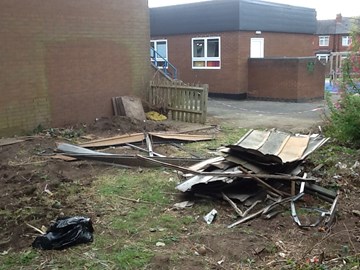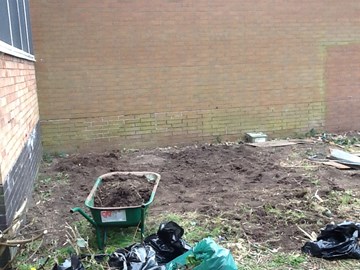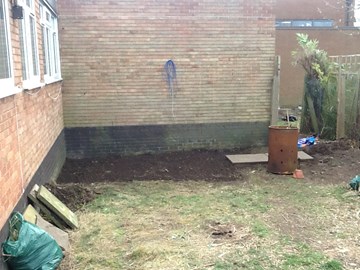 If you think your project might be eligible for free help from the Grants up for Grabs scheme please contact us and tell us your story.