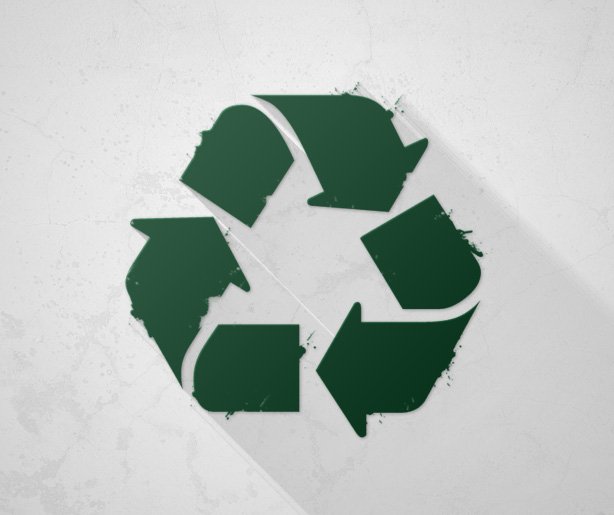 Households across the UK produce an average of 30 million tonnes of waste each year, of which only 17% typically makes its way to be recycled. This means that there's a lot of rubbish that will eventually just end up in a landfill, which is harmful to the environment.
Thankfully in recent times, society is switched on towards being more environmentally friendly, with everyday people, businesses and councils all doing their bit to minimise waste and think about what can be done to reuse or recycle as much as possible.
Here's a handy guide explaining the top ways we can recycle & reduce waste by reuse everyday things.
REDUCE
Take little steps to reduce waste by doing things such as opting for paperless billing from your bank or by signing up to for mail preference services to stop junk mail being delivered.
Try to avoid products that are individually wrapped and go for refillable packs when you can. A lot of products such as washing detergent, coffee and soap don't need a new container, and can be purchased as a refill pack instead.


Use rechargeable batteries and buy bottles instead of cans, as these create less waste and don't have to be thrown away immediately after use.
By buying loose fruit and veg from markets, it helps to reduce the reliance on packaged goods.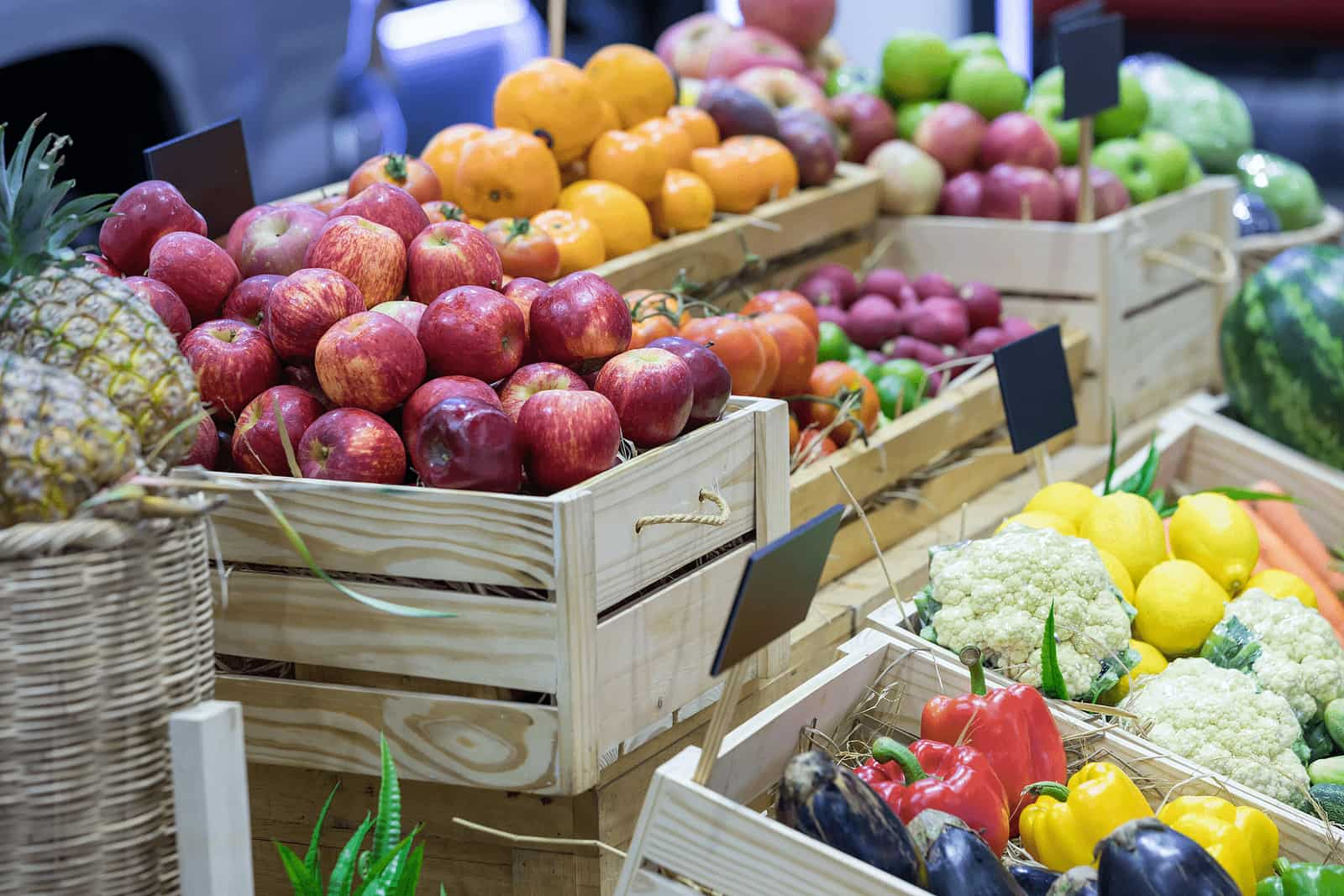 REUSE
Charity shops and online services such as Freecycle and Gumtree are a great means to pass on unwanted items, and don't forget, you could always make an extra few pennies by heading to a local car boot sale, or by selling things through classified ads and online.
Remember that not everything needs to be thrown away, if something is broken such as an appliance, can it be fixed? Upcycling old furniture or making use or old materials is also a great way to reuse and save on waste.


Get yourself a sturdy bag-for-life to carry groceries around instead of relying on plastic carrier bags.


Compost food waste at home or in the garden instead of binning it. A simple compost box can be used for food as well as garden waste and trimmings.


Buy recycled goods. This way you're helping to reduce the reliance on raw materials. A lot of things are made from recycled materials these days, so have a look at the packaging. Products that are made from recycled materials require a lot less energy during their manufacturing process, which all helps to minimise the impact on the environment.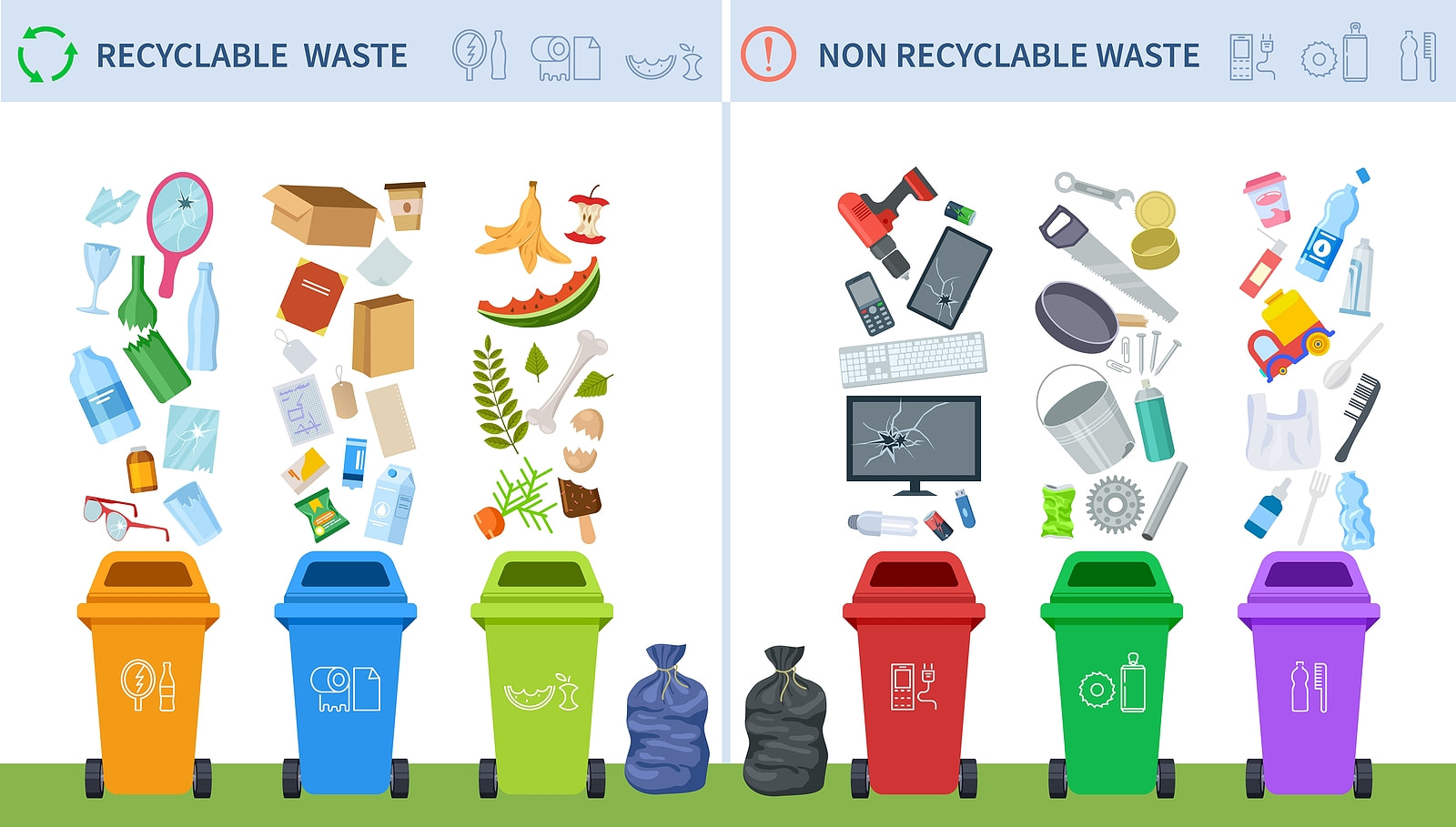 RECYCLE
A good recycling tip is to get to know what can and cannot be recycled. The labels you find on packaging can be confusing as there's more of them than you might have thought. Here's a handy list to help better understand what they mean so you can improve your recycling rates.
| | |
| --- | --- |
| | This means that the product is capable of being recycled. It doesn't necessarily mean that it can be recycled here in the UK so check the package for further detail, or check with your local Government. |
| | The familiar green dot is not actually there to tell you that it can be recycled. It's actually a trademark that indicated the producer has contributed towards recovery and recycling in Europe. |
| | The WEEE symbol is usually used for electrical goods, and it means that this product can be recycled, but needs to be sent to a specialist facility. Details of where to find these WEE registered sites can be found online. |
| | The aluminium loop symbol means that the product contains aluminium that can be recycled. |
The On-Pack Recycling Label scheme is setting out to create a clear and consistent, UK-wide recycling message on all products, to help people to recycle more materials. If you are unsure whether to recycle a given product, keep an eye out for a rectangular box on the packaging which will specify clearly in writing which materials used in the product are recyclable.
The plastic identification chart is also useful as it indicates which type of plastic a given product is. This symbol comprises of a Mobius Loop with a number in the middle and the letters PET beneath.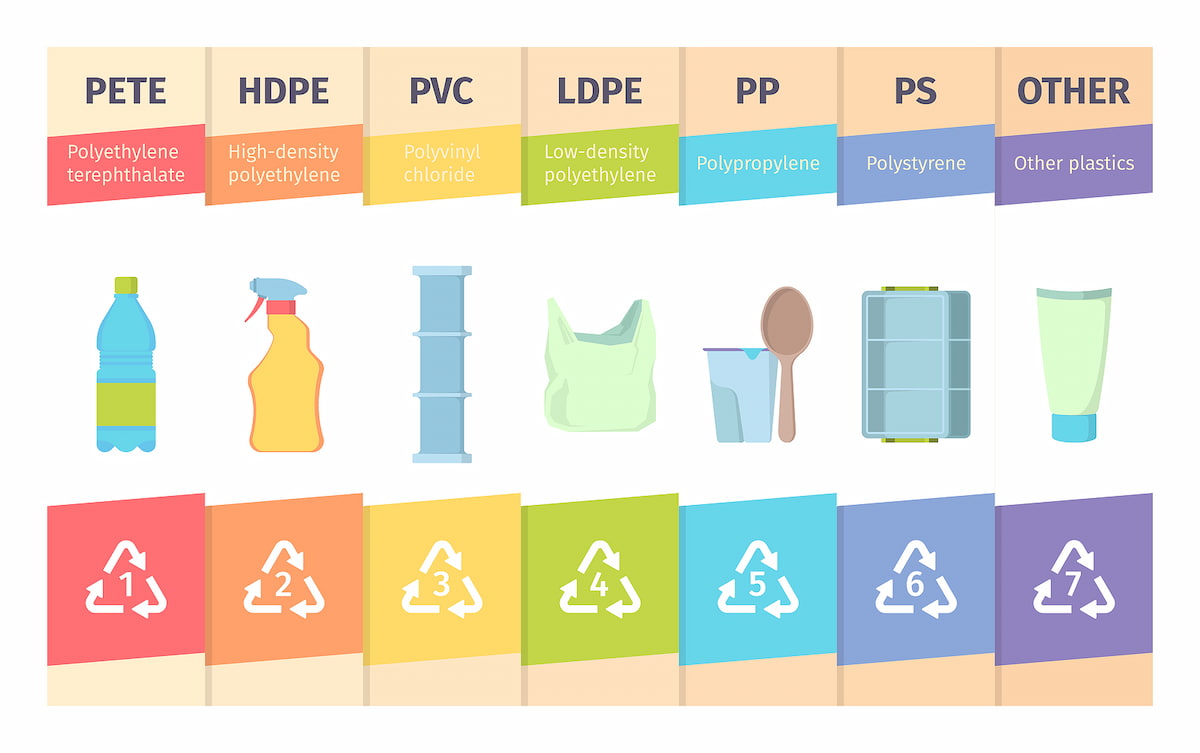 If a product is numbered from 1-3, it can be easily recycled across the UK, including things such as water bottles, bath and shower gel bottles and fizzy drink bottles.
Products numbered from 4-7, however, cannot be recycled; these are things such as the plastic that a lot of meat and vegetables come packaged in.
OTHER RECYCLING TIPS
Let your council do their bit too. Local authorities are constantly improving their refuse collection and recycling facilities. Collections exist for everything from glass, plastic, paper, cans and garden waste, so take a look at your local council's website for further details.


Make space in the kitchen for a bin that's just for recyclables, and place it next to your main bin as a reminder. This makes it as easy to recycle as it is to just throw things away. Don't forget that some items such as jars need a quick wash before being recycled.


It's also a good idea to take recyclable waste with you when heading to the supermarket, in order to make use of their facilities and drop off points.
Hire a licenced and expert waste company that will sort your waste for you and divert from landfill. Visit our services to find out how HIPPO can help you.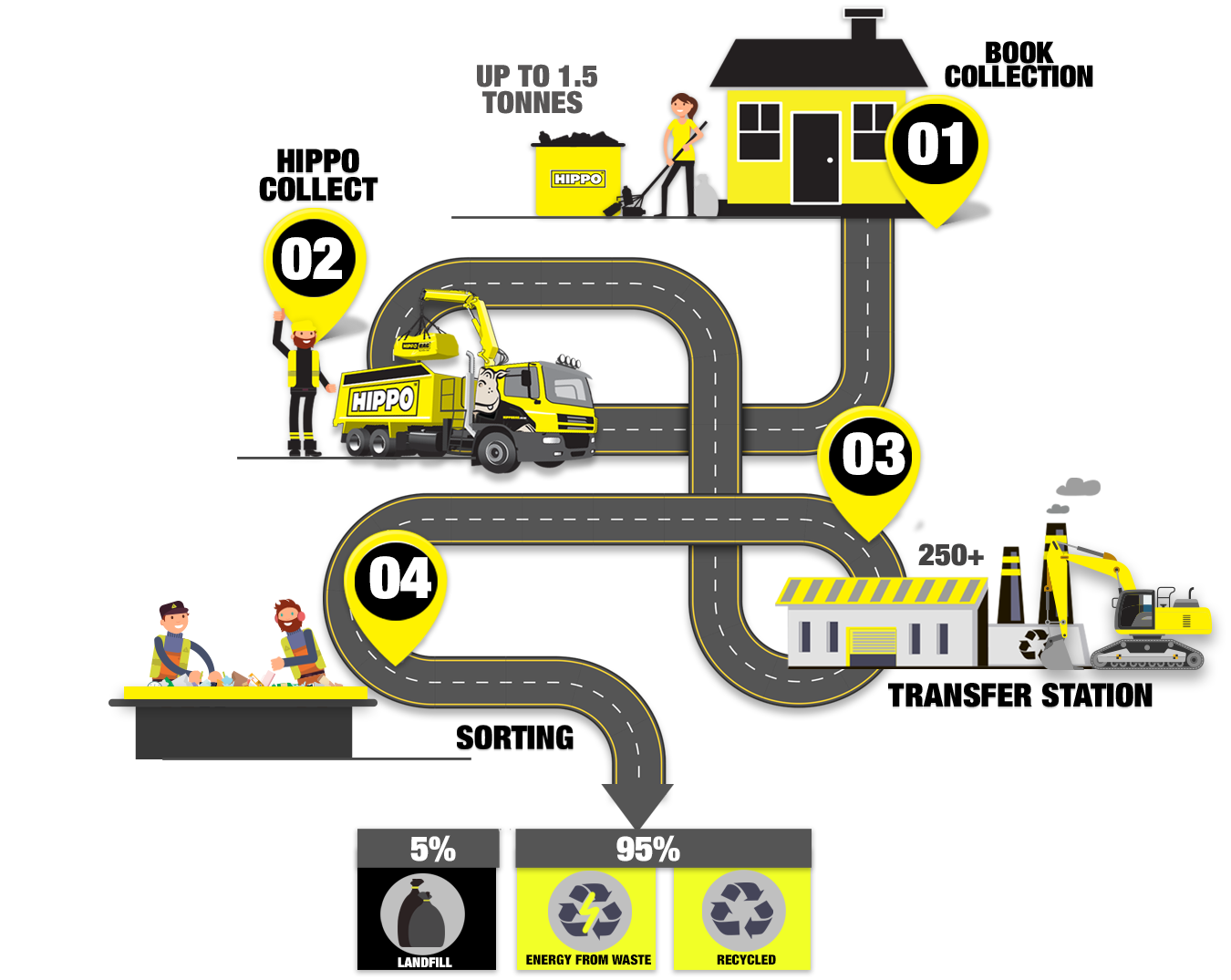 By keeping track of what we consume, making small changes and staying mindful of the three R's: Reduce, Reuse and Recycle.
We can all play our part in ensuring a cleaner and more sustainable future for everybody.