Welcome to HIPPO: Helping over one million of you with your rubbish removal
Reliable Responsible Trusted
Find my waste solution
Excellent 4.7 out of 5
Based on 8870 Trustpilot reviews


The No.1 skip bag company: providing contact free collections

Nationwide waste removal with our unique vehicle fleet
We provide reliable and responsible disposal of your waste every single time

We recycle
over 95% of rubbish collected - don't forget that our bags are always fully recycled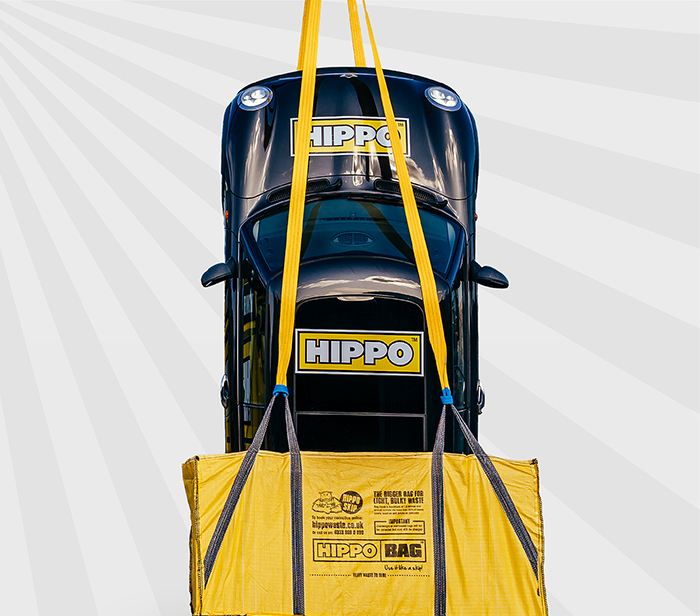 WIN A MINI COMPETITON
For your chance to win the all new Mini Electric them simply follow the steps below and we wish you the very best of luck
Buy any HIPPOBAG package online, direct from HIPPO or buy a HIPPOBAG from a qualifying retailer'
You will receive an email from us confirming your purchase. This will contain your purchase reference number & a link straight back to the competition entry form at hippowaste.co.uk/WINaMINI
All you need to do is complete the short form and answer a simple question about HIPPO by the 10th June
Your entry will be verified by our in-house team and we will confirm your successful entry via email
Valid on purchases from 1st to 31st May
HIPPOBAG are committed to doing everything we can to ensure a positive future for our shared environment. With over 95% all our waste diverted from landfill and even our bags fully recyclable then we are well on our way. We hope you love our service as much as we do and enjoy your chance to win the amazing Mini Electric!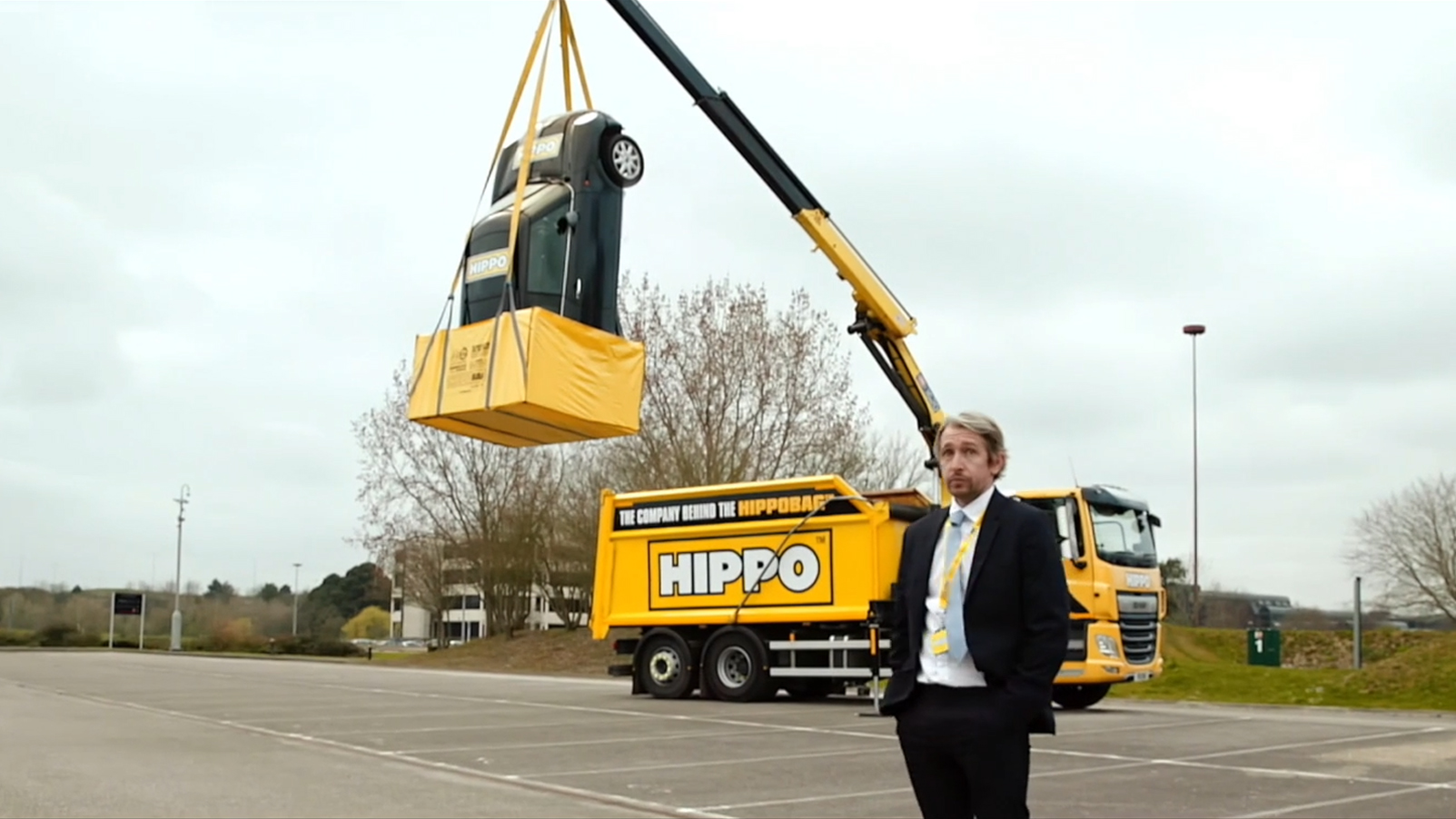 A MINI in a bag?
Check out our behind the scenes video where we 'borrowed' a colleagues car for a while.......
HIPPOBAGs are best filled with items like garden waste, rubble or soil, a kitchen rip out or an old bathroom – we don't recommend someone's car, especially without asking.

People do often ask if our bags are as strong as we say they are, so we thought we'd show off a bit and borrow a colleague's car. Thanks to our flexible and very powerful cranes (that can easily lift up to 1.5 tonnes) we got to lift the bag quite high. Our cranes are great for picking up bags over fences and walls so it wasn't too hard.

HIPPOBAGs really are a lot stronger than you think!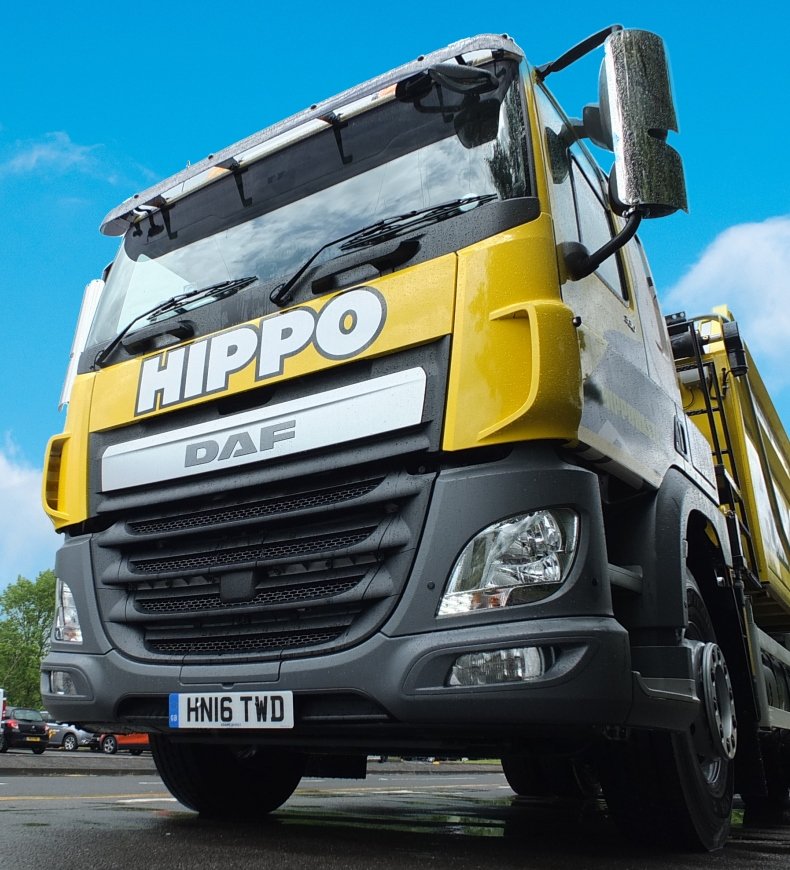 Why use HIPPO?
No matter how much home or garden waste you have, for reliable and responsible rubbish removal, HIPPO is for you.
HIPPO is the answer for convenient and cost-effective rubbish removal. If you're clearing small amounts of garden waste or completing a big home renovation, our range of HIPPOBAGs, skips and Man & Van services mean there's always an option that works for you. Over one million satisfied customers have found the right solution for them.
Convenient
Flexible options for every job
Cost-Effective
A range of services to suit your needs and your budget
Reliable
A fleet of bespoke HIPPO vehicles across the UK
Specialists
Over one million customers have trusted HIPPO for over 15 years
Our original, sturdy and much-loved HIPPOBAGs are ideal if you want flexibility and convenience as part of your project. If you need help lifting your waste, we've got a handy Man and Van option to take the strain out of heavy lifting. With experienced and reliable teams, you can relax knowing the clear-out process is in safe hands. Or, if you've got a full-scale renovation, our skip hire is for you – we can even arrange the permit, so everything is covered.