Charity & Community
Find out more about HIPPO's charitable activities and support for local communities
Grants Up for Grabs
Free HIPPOBAG collections for charity and community projects
Waste removal and disposal can often be a very expensive and time-consuming activity, particularly for community groups and charitable organisations.
Acknowledging our social responsibilities and encouraging the safe and responsible disposal of waste, HIPPO has introduced a scheme designed to help advance the support of members of local communities.
The 'Grants Up for Grabs' scheme awards free waste disposal help to applications from charities, community groups and organisations from across the UK that inspire respect for the environment or have a positive effect on the community.
If you think your project might be eligible for free help from the Grants Up for Grabs scheme please contact us and tell us your story.
Before applying for the scheme, please ensure that you have read and understood our terms and conditions for using a HIPPOBAG as there may be a cost incurred if the collection fails and we have to revisit.
How Grants Up for Grabs Works

Get In Touch
If you think your project might be eligible for free help from the Grants Up for Grabs scheme please contact us and tell us your project or event

Fill It
Our HIPPOBAGs are flat-packed for easy storage, ready for you and your volunteers to fill when required

Book it
When you're ready for us to take it away, just give our friendly team a call to book the collection using your unique Grants Up for Grabs collection code

We collect
We'll be as quick as we can! Over 90% of bags are collected in the first 3 days after booking, thanks to our brilliant team of HIPPO drivers
HIPPO's Charity of the Year
Each year HIPPO choose a charity to support and raise funds for...
We are overjoyed to have been able to help Mind Havant and East Hampshire by raising over £4,000 over the last couple of years, despite our fundraising activities being interrupted by the pandemic.  This will undoubtedly help with the incredible work they do to promote good mental health and support anyone in our local community who needs to recover or improve their sense of wellbeing and mental health.
As we near the end of 2022, we are looking forward to creating some more fun opportunities over the course of 2023 to continue our fundraising for this incredible cause.  Keep an eye out here for our fundraising antics.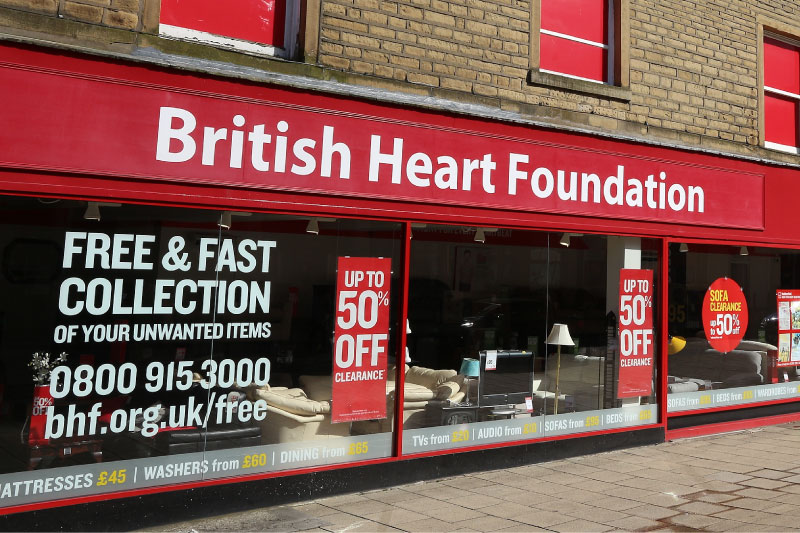 Donating Your Unwanted Items to Charity
A responsible, quick and cost effective way to say goodbye to your unwanted 'stuff'
Renovating your home or garden or just having a clear out? Provided your unwanted items (such as furniture, mattresses and clothes) are still in good shape, you can donate them to your local non-profit organisation.
There are many charities that take home and garden furniture, as well as mattresses in good condition, such as The British Heart Foundation or the Salvation Army; all you need to do is give them a call ahead of time to check that your local branch will accept the particular item.
Donating your unwanted items helps charities raise millions in funds through-out the UK.