HIPPO for Business
Increasing operational efficiency for thousands of UK businesses - for over 15 years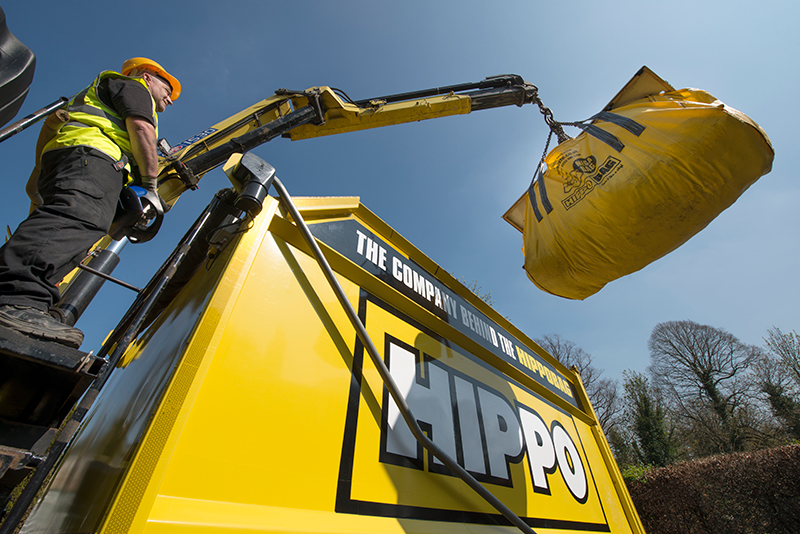 Who is the Company behind the big yellow HIPPOBAGs?
Founded in Winchester, Hampshire in 2002, HIPPO is a nationwide provider of flexible, convenient waste solutions, rated as 'Excellent' on Trustpilot.
With years of industry experience, working with businesses large and small across a wide variety of sectors, our dedicated Business Solutions Team understand the challenges that waste management can present. Through our range of solutions, including HIPPOBAGs and Man & Van services, we deliver bespoke support packages to suit your business needs. 
By choosing HIPPO as your waste disposal partner, we will help you to reduce costs, save time and comply with your environmental duty of care and relevant legislation – providing you with peace of mind, as well as helping to enhance your company profile.
Thousands of the UK's leading businesses already trust HIPPO – so why not contact us today to discuss your waste management objectives and discover how our services can be shaped to benefit your business?
Our Values
HIPPO's brand promise is to provide the best service with quick and easy collection of our customers' waste and a strong commitment to our environment by disposing waste in a legally, compliant and environmentally friendly way.

Environmental Responsibility
We care about the environment and want to ensure we can love and enjoy it for years to come. For that reason we are committed to diverting 95% of all waste collected from landfill - but that's not all. Find out more about how we set an example with our environmental awareness and our eco-friendly approach to waste management here.

Integrity
We are committed to providing a trusted service: 1000's of householders and UK's leading businesses trust HIPPO to recycle and ethically dispose of their waste. We are helping customers across the UK to save money and time while complying with environmental duty of care and relevant legislation.

Excellence
Whatever we do, it's always done to the highest of standards. We put our customers first and will go the extra mile to deliver an all-round excellent service combined with first class products to ensure 100% customer satisfaction. Thousands of customers across the UK rate our nationwide service as 'Excellent' on Trustpilot.

Flexibility
We as a business pride ourselves in offering our customers fully flexible products and services that fit every project and budget. Whether our customers are making use of our HIPPOBAGs or book a Man & Van service, it's the simplicity and convenience through to flexible collections that our customers value most.
Our Waste Services
We offer three rubbish removal and disposal services to suit your business needs
We are here to help with all your waste requirements!
To find out more about how we can support your business with simple and flexible waste solutions, leave us a message and our team will be in touch shortly. Alternatively call us on 0333 999 0 999.
Let HIPPO take care of your waste
Benefits of HIPPO Business waste solutions:
Convenient flexible options for every job
A range of services to suit your needs and your budget
A large fleet of bespoke HIPPO vehicles across the UK
15 years of experience with over one million happy customers
Contact us now!