Electric Vehicle Charging Infrastructure
Improve efficiency and reduce the costs associated with your waste
Choose HIPPO for hassle-free, reliable and ethical waste removal
It's predicted that one to three million charge points will be installed by 2040 in commercial and industrial sites generating large volumes of works waste requiring professional removal.
At HIPPO we understand that waste containment, collection and disposal are a secondary part of your service delivery when it comes to installing EV charge points. Through many years of experience, we know waste disposal is a potential source of inefficiency, excessive cost and can adversely impact your service team's productivity.
With three versatile HIPPOBAG sizes available you will only pay for the volume of waste produced, rather than the full price for a half-filled skip. HIPPO will help you reduce costs, ensure safe waste containment whilst improving your productivity. We also take great pride in responsible waste disposal, diverting over 95% of all the waste we collect from landfill.
Relevant work
Whether installing home, workplace or public charging points HIPPO has a proven record of providing scalable, convenient and cost efficient HIPPOBAG collections. HIPPO have an enviable, trusted reputation collecting from residential, commercial, industrial, private and public locations for THOUSANDS of businesses nationwide.
Many customers use our services to dispose of waste for various projects:
EV Charge point installations - Pod Point
Facilities Management inc. Forecourts - Wilcomatic Limited, CBRE GWS Ltd, City FM, Arcus FM
Planned Works - Engie & Morgan Sindall
Gas & Electrical Installations - Robert Heath & Baxi Heating
Kitchen, Bathroom or Bedroom Installations - Wickes, John Lewis & Hammonds

No 1 Skip alternative
HIPPOBAGs arrive flat packed and are easy to store and ready for instant waste containment. They can be purchased directly from HIPPO and be delivered to a destination of your choice. Their small footprint (floor space of a single pallet) makes HIPPOBAGs ideal for sites with limited space or access restrictions and they can be transported on site using a forklift, tele handler or crane. Plus there is no permit required - space can usually found on site

Cost benefits
HIPPOBAGs can help you save money by lowering your overall costs with set national HIPPOBAG rates. By using HIPPOBAGs you are able to avoid haulage and minimum tonnage surcharges. We can collect small amounts of waste or arrange multi bag collections with volume discounts over shorter or longer periods – whatever is required. Our on demand service means you can benefit of a fixed pricing structure without hidden costs or rental fees.

Excellent customer service
From our head office staff to our drivers, the HIPPO team is here to support you. Your dedicated account manager is on hand to provide waste reporting with comprehensive, site specific data regarding waste types leaving your site. Our customer service team will be dealing with all your queries and book all your collections in a simple and seamless process. Our drivers are fully trained, DBS checked, adhere to strict site rules and have the required PPE at all times.

95% Recycling rates
We care about the environment and want to ensure we can love and enjoy it for years to come. As a reputable and responsible company and experts in delivering waste logistics we also support and deliver CSR criteria for our business customers by maximising diversion of waste from landfill through segregation and recycling. We work with nationwide waste transfer stations, which are regularly audited on their high standards and recycling rates to make sure our minimum 95% recycling rates are achieved.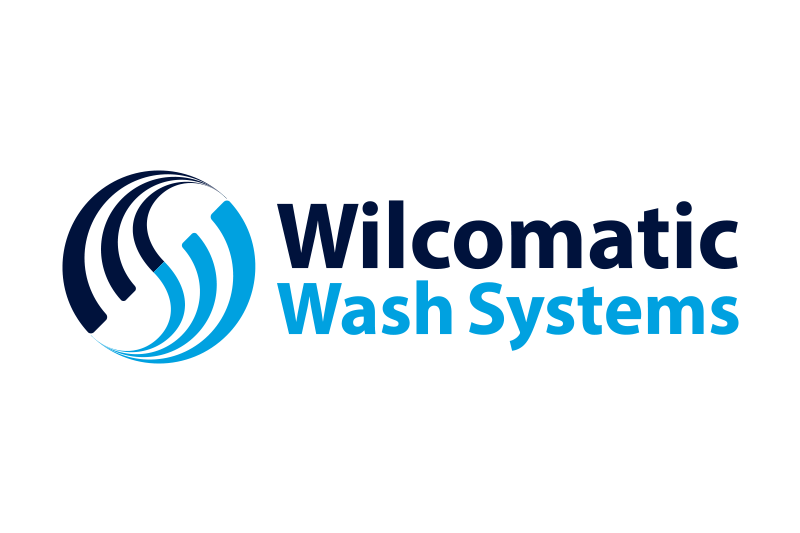 What Wilcomatic Wash Systems say about us
"We have been using HIPPO for a number of years and are more than happy with the service they provide. Efficient and friendly customer service along with expedient collections.
Working on petrol forecourts, HIPPOBAGs eliminate the risk of explosion from traditional skips striking the ground, sparking and igniting fuel vapours. Another excellent feature of the HIPPOBAG is that our engineers can have a waste collection bag with them at all times with no waiting for skips to be delivered or having to store waste until a skip arrives.
Just fill the bag and ring for your collection which is always within a few days. The cost of collection and disposal are extremely competitive, with the flexibility of bag size to suit the task being undertaken.
In addition to these advantages, we have found that at least 95% of our waste every month is recycled and diverted from landfill which enables us to demonstrate our commitment to the environment and maintain our ISO 14001 accreditation.
We would happily recommend HIPPO."
We are here to help with all your waste requirements!
To find out more about how we can support your business with simple and flexible waste solutions, leave us a message and our team will be in touch shortly. Alternatively call us on 0333 999 0 999.
Let HIPPO take care of your waste
Benefits of HIPPO Business waste solutions:
Convenient flexible options for every job
A range of services to suit your needs and your budget
A large fleet of bespoke HIPPO vehicles across the UK
15 years of experience with over one million happy customers
Contact us now!