Case Studies
Find out more about our successfully completed projects across a range of industries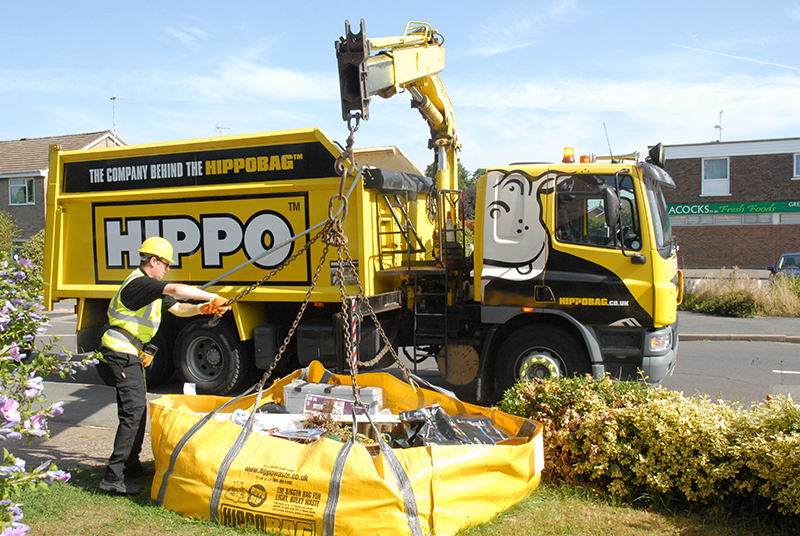 Our work with Vale of Aylesbury Housing Trust
Before partnering with HIPPO, all waste generated by the Trust was deposited in a centrally located skip, which led to productivity issues due to double-handling of waste and a lack of monitoring.
HIPPO recommended a three bag solution, meaning they only had to pay for the waste produced. Waste could now be stored where it was generated and moved across the site whenever it was necessary to do so. The Vale of Aylesbury Housing Trust have been using HIPPO's innovative waste solution since 2012. By using HIPPOBAGs, they have managed to increase productivity and reduce costs, as well as improved environmental performance.
What Vale of Aylesbury Housing Trust say about us
"HIPPOBAGs allow us to deal with our waste quickly and much more effectively. The bags are ideal for void clearances; too much waste is never a problem, our operatives just pop open another bag."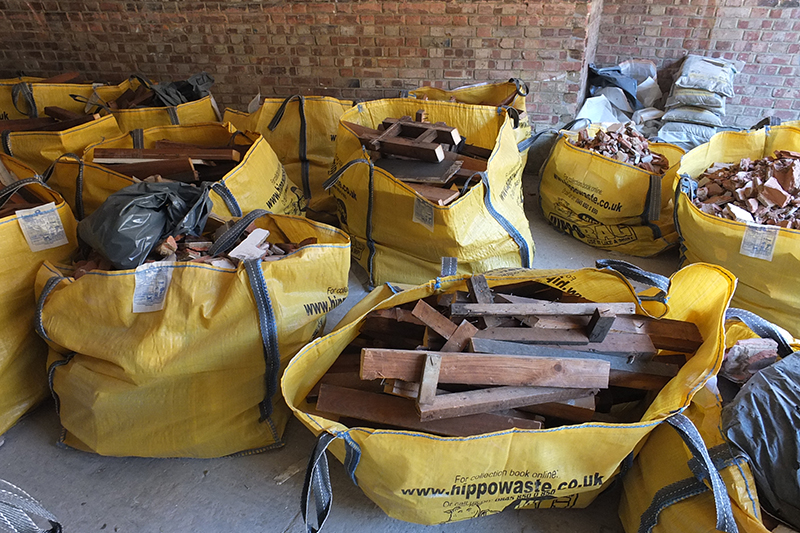 Our work with John Lewis and McLaren Construction
Where working space is often at a premium, the HIPPOBAG provides an efficient and environmentally sound method of waste segregation and disposal. McLaren Construction used the HIPPOBAG to boost environmental performance whilst undertaking their joint construction and fit-out of a John Lewis Partnership At Home store.
HIPPO recommended using the MIDIBAG as the most flexible solution; the one cubic yard bags fit comfortably on a standard pallet, allowing easy movement around site using a fork lift or pallet truck. Flat-packed bags were delivered in bulk ready to be placed near the source of the waste, reducing costly double-handling and minimising Health and Safety risks.
The bags were then consolidated for regular collection, preventing waste build up on site which could have restricted the project's delivery programme. To support the on-site team, HIPPO delivered Toolbox Talks to promote best practice when it comes to positioning, filling and arranging collection of the bags.
Locating HIPPOBAGs at the point of waste generation allowed McLaren to keep working areas tidy. By labelling the bags for each major waste stream, McLaren were able to fully segregate their material. This proactive approach meant HIPPO have reported that 97% of the waste collected was diverted from landfill.
What McLaren Construction say about us
"Working in partnership with HIPPO on this project was the ideal solution. The MIDIBAGs allowed us to keep the site tidy, while segregating the waste before collection boosted our recycling rates resulting in 97% diversion from landfill."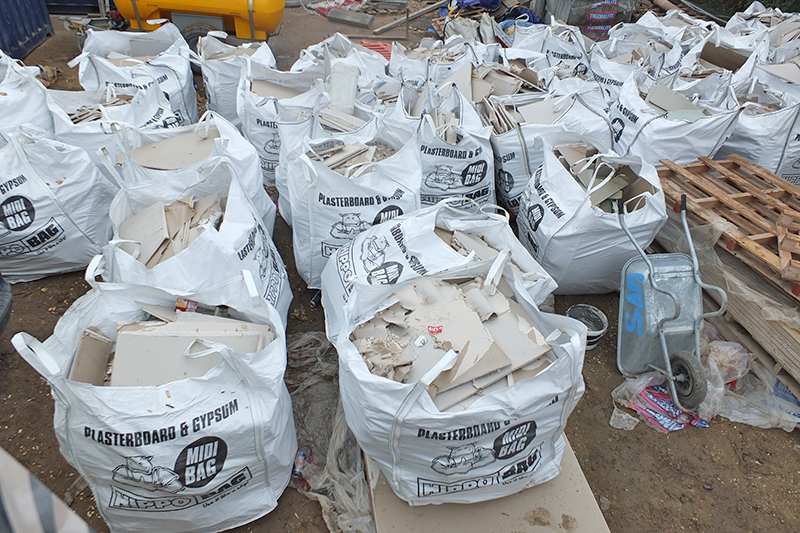 Our work with Galliford Try
Galliford Try used the HIPPOBAG system for disposing of the waste generated from a major refurbishment project of a building that was being converted into student accommodation. This meant creating a lot of small rooms using plasterboard.
With the aid of pallet trucks, Galliford Try were able to manoeuvre HIPPOBAGs within confined spaces to position them close to where work was being carried out. Once full, the timely collection guarded against double-handling of waste and the subsequent downtime usually associated with waiting for a skip to be delivered and collected.
In 2002 plasterboard was reclassified as a non-inert waste that needs to be disposed of separately at landfill at an increased cost. Different to traditional containers for waste, the HIPPOBAGs made it easier for the team on site to segregate the plasterboard from other waste materials so that it could be recycled, rather than sent to landfill.
What Galliford Try say about us
"The HIPPOBAG has not only provided Galliford Try with enhanced operational efficiences on site but also the ultimate solution for the segregation and subsequent recycling of plasterboard."
We are here to help with all your waste requirements!
To find out more about how we can support your business with simple and flexible waste solutions, leave us a message and our team will be in touch shortly. Alternatively call us on 0333 999 0 999.
Let HIPPO take care of your waste
Benefits of HIPPO Business waste solutions:
Convenient flexible options for every job
A range of services to suit your needs and your budget
A large fleet of bespoke HIPPO vehicles across the UK
15 years of experience with over one million happy customers
Contact us now!