7 Ways to Revive Your Garden This Autumn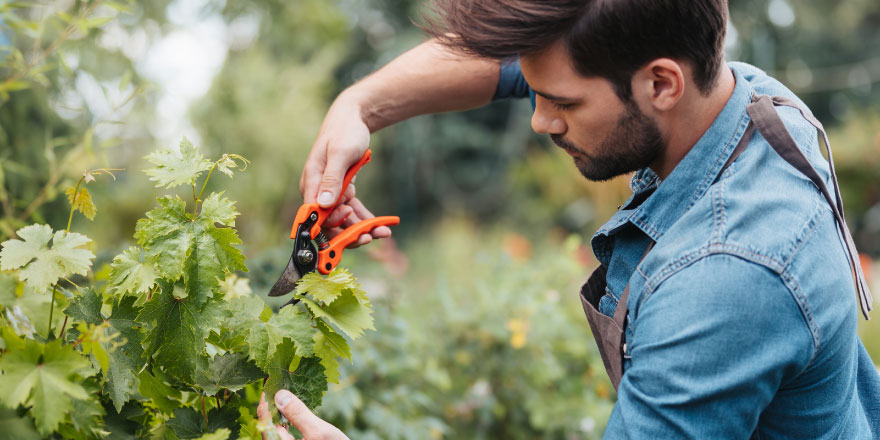 With the British summer coming to an end and not quite being the scorcher we all hoped it would be, you may find that your garden hasn't flourished due to the inconsistent weather. From being battered by high winds and heavy rain, to cold snaps followed by heatwaves, the erratic British weather can wreak havoc in your garden.
Here's how to get it back on track.
Plants, Bushes and Trees
Bushes, shrubs and trees should be pruned regularly. They can get a little unruly if left to their own devices; a quick trim will instantly update the look and feel of your garden. Pruning is also good to do just after summer and before autumn, as it prepares the plants for the next season.
If some of your bedding plants have seen better days, you can easily replace these with low-maintenance alternatives such as Peonies and Salvia. If watering your plants always falls to the bottom of your to-do list, add a layer of mulch to help lock in moisture.
Be careful not to overwater your plants - particularly if you've been getting plentiful rainfall as they can drown.
Lawn
If your lawn is looking a little lacklustre, there are small changes you can make for big wins; if you take these steps, you'll soon have a luscious lawn again.
Begin by raking up any loose leaves or debris left by the wind. Next, to get it looking its best, scatter a layer of topsoil and sprinkle grass seed evenly.
Finally, water to encourage your newly sown grass to grow.
Avoid over-mowing your lawn as longer grass is healthier, so be patient as your lawn fills out its patchy areas.
Decking
Decking is a great addition to any garden as it helps create an area in which to relax and entertain, but if neglected, decking can get grimy and slippery, so it's important that you clean and care for it regularly.
After you've given the decking a good sweep, helping remove any build-up trapped in the grooves, one of the quickest ways to refresh the look of your decking is to give it a good clean. A pressure washer is great for this as the blast of water helps to remove moss, mould and algae, restoring the natural colour of your wood. Try on a small area first – some pressure washers are so powerful that they can remove more than you bargained for!
After it's dried, apply deck stain – this can last for six months, protecting your decking through autumn and winter.
Patio
As with decking, patios can really benefit from a thorough sweep and a blast of a pressure washer. Be sure to remove all patio furniture first to avoid blowing debris over them.
Patio slabs are very hard-wearing, but if you've got broken or loose stones they can easily be replaced and disposed of. Avoid potential tip charges and use your HIPPOBAG to get rid of broken patio slabs and other waste.
Clearing Up
However you choose to inject some life into your garden, remember to take it one step at a time, as work in the garden can sometimes feel daunting.
As you're working on your outdoor revival you'll need to dispose of your garden waste. HIPPO's range of HIPPOBAGs, Skip Hire and Man & Van services means that there's always a convenient, cost-effective and reliable option for disposal that works for you - no matter how much garden waste you have.
For more help and advice on your project, check out our blog, and don't forget to order your HIPPOBAG to help with any garden clear-up.