8 Top Tips For Moving House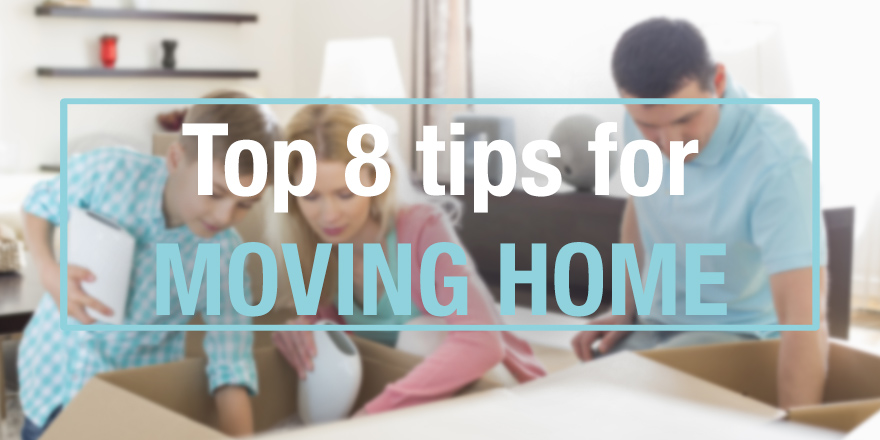 Moving home is stressful. There's so much to think about, organise and remember. Follow our top tips for moving house and you'll find that stress minimised, allowing you to move to your new home happily and easily. 
1. Dismantle to destress
Moving furniture can be really difficult, and packing it in to a van can be even harder if things aren't stacking up nicely. Get your allen keys out and make sure you take apart as much as you can - table and chairs are the best bet for a quick win. 
2. Load, unload - don't reload!
There's never a good point in the process of loading a moving van to take it all out to find an essential item, or shuffle things around to make more room. The approach you need to take will vary depending on your possessions, but don't organise the whole truck by item size, instead you should take a room-by-room approach. 
Leave the essential rooms as the last to go on the truck - for example you may want to get your kitchen set up asap to make sure you can make yourself a cup of tea, so make sure it's the first thing off the truck at the other side and get the kettle on.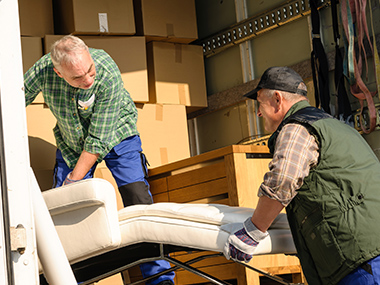 3. Keep essentials on the surface
There's nothing worse than having to look through every box in every room to find that one thing you really need after you've moved. Whether it's important documents you're going to need soon or you just can't do without your speakers and some music of an evening, make sure the things that are vital to your life are to hand when you move.
You're unlikely to unpack every box in the first week or two of moving so have a good think about what you can't do without.
4. Start packing early
You may think that you can leave packing up your home til the last minute, like you've done with every holiday you've ever been on - but this is no beach trip! You'll be surprised by just how much stuff you own, and if you've got a sentimental streak you'll probably also sink a lot of time looking over old photos and reminiscing over forgotten possessions.
Don't leave yourself stressed, running around on moving day throwing things in to black sacks to chuck on the truck. You'll never find most of it again and putting things away on the other side will be a nightmare.
Instead, start doing things as soon as you know you're moving. Packing up a box or two a night over a couple of weeks is infinitely easier than doing it all at once. You can also use the time creating a waste pile and deciding if you need a rubbish removal service to dispose of waste before you move.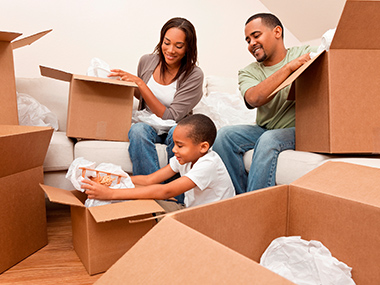 5. Box smart
You'll feel like boxes are taking over your life when you're moving house. Put some extra thought in to what you do with them and you can make your move that much smoother. 
First up you should make sure not to overload any of your boxes. A box half filled with books can be filled out with bedding or towels to make sure you don't wear yourself out too fast on moving day.
Bubble wrap anything breakable before boxing it up. It's well worth the extra time to make sure you don't lose items to your moving process. 
Have a few different sizes of box on hand. This will make it easier to have boxes for specific rooms rather than having lots of big boxes full of odds and ends from all over the place.
6. Label everything
Your black marker pen should be out of ink by the time you're ready to move. You might think you'll remember that you'll remember the boxes with the rougher edges are for the kitchen and the lighter ones are going upstairs, but scribbling the room and the contents on the side of each box will save you a lot of opening and resealing boxes.
7. managing Pets and kids
If you've got young children, the best thing for parent and child is for them to be with a family member or friend while you move. If they're a bit older and want to get involved and help out, there are plenty of things you can do to include them. Give them an area of the old house to check for any forgotten items or let them pack up their toys in to boxes.
If you have a pet as well as a child, a good tactic is to empty out one room early and let your kid(s) look after/play with your pet until you're ready to move them.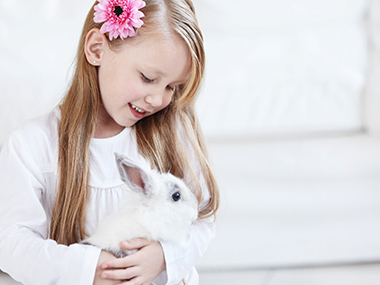 Your pet should be somewhere they can't escape during the chaos of moving, so keeping them in a cleared-out room with the door shut and some of their favourite toys is a sound tactic. 
8. Skip the cooking
A move-in-night takeaway is almost a rite of passage!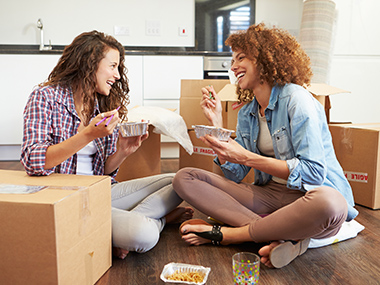 Moving checklist
Lastly, here are some of the essentials you'll want to have ready before you start packing to move home:
Packing tape
Bubble wrap
Old newspaper
Stretch wrap for furniture
Marker
Labels