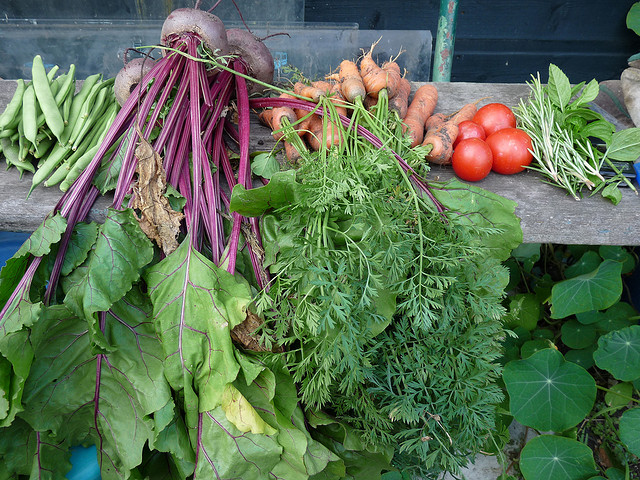 Allotmenting is a great way to go self-sufficient, soak up some amazing sunshine and grow food that you can deliver with pride to your family and friends. What's more, it can offer the chance to meet and socialise with new friends who share your passion for cultivation. These friendships can be ruined if you break the rules of allotmenting etiquette, and you risk being seen as inconsiderate or impolite. But never fear; we've compiled a list of the unspoken rules of allotmenting etiquette, so that you don't slip up on the site!
Keep weeds under control
As well as stealing your own plants' nutrition, if you let weeds get out of control on your plot, they'll creep onto other people's land and could provide a haven for slugs and pests. Imagine that you've gone through all of the effort to maintain a pristine plot, but an impolite neighbour means that you still have to deal with slugs, weeds and roots straying onto your allotment. Avoid upsetting your fellows with a constant eye out for weed growth, particularly near borders.
Avoid other people's plots
Sure, there are times when you can only get to your plot via other people's, so in these moments, try to find an established path through, keep to the edges and watch out for any tell-tale signs of plant growth to avoid. Trudging all over people's plants is a guaranteed way to make yourself unpopular, so taking the long way round is always a better course of action. If you have a dog, don't let it pillage a neighbour's plot and especially don't let it do its business there, as this would certainly be the end of civil relations. If you find yourself the victim of plant squishing neighbours walking on your allotment, there are various ways to protect your produce. Firstly, try asking people politely to walk around. If this fails, talk to a site representative, who may be able to look out for - then have a quiet word with - the culprits. If you prefer a less confrontational deterrence, you could try putting up fencing or a shed to get in the way of people's path through. Another option is putting some stepping stones in - if it is inevitable that people will walk through the edge of your plot - so that people know where to walk and avoid your plants.
Take precautions with invasive plants
Take care when cultivating any plant that grows very large, or is invasive. Example of plants to take care with are sweet potatoes, Jerusalem artichokes and pumpkins, which grow long, far-reaching roots. If you put them on the border between your plot and another, they're likely to sap the moisture out of your neighbours' earth, as well as creeping onto their land. If you're growing anything that could encroach onto other people's plots, you could consider inserting an in-ground barrier to keep them in your plot. A barrier can also act to protect your land from other people's encroaching roots. Certain plant species such as bamboo, willow and conifers are banned on allotments because of their invasive nature, so read your allotment's rules before planting anything that could be invasive.
Be careful with chemicals
Firstly, check your plot's specific rules for the use of chemicals and fertilisers on your site, then ensure that you don't let yours get onto other people's land. Some people put in a lot of effort to grow a strictly organic plot, so you could really bother them if they find that you've spoiled this aspect of their allotment.
Light bonfires appropriately
Many local councils will allow you to have a bonfire on your allotment, but with this right, comes the responsibility to be considerate. Remember not to light a bonfire on a windy afternoon, or when there are many people on site who could be affected by it. A face-full of smoke could definitely ruin someone's day on the allotment and make you look very inconsiderate.
Be a good neighbour
The key to being a good allotmenting neighbour is the same as to being a good neighbour generally. The golden rule is to be considerate, if your neighbours like to unwind in peace and quiet on their allotment, keep the noise down. If they love to chat, humour them and be friendly. Treat people how you'd like to be treated yourself and you're sure to make some good friends when cultivating on your local allotment. If all else fails, there's certainly no harm in offering a cup of tea, biscuits or cake around to your fellow allotmenters to nurture those cross-border relations!
Follow these simple rules and you'll ensure that your and your neighbours' days out on the allotment will be the relaxing, enjoyable and stress-relieving experiences they should be! Remember, get on well with your fellow allotmenters on rainy days as well as the sunny ones, and you'll have someone to swap tips, stories and seeds with, as well as someone to water your plot when you're away!
Could your allotment be the pride of Britain? Enter our competition to find Britain's Best Allotment, in association with The National Allotment Society and National Allotments Week and you could be in with a chance of winning £1,000 worth of prizes.