HIPPO LAUNCHES NEW APP TO MAKE WASTE CLEARANCE EVEN SIMPLER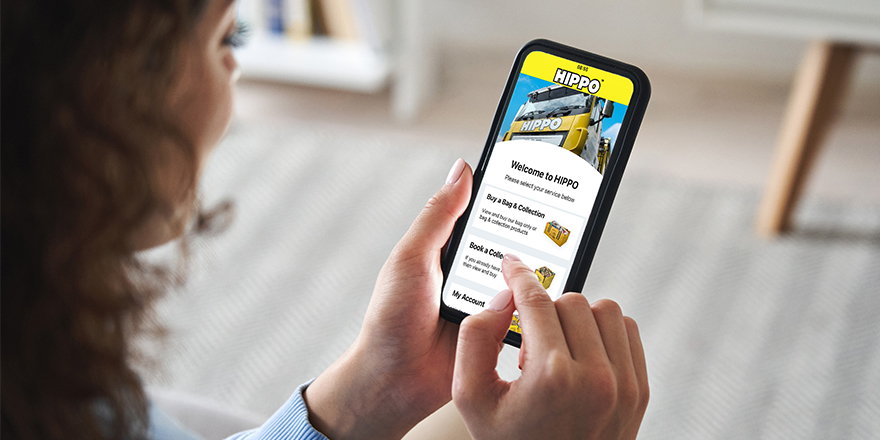 Whether you're in the middle of renovations or planning home and garden improvements for a later date, the HIPPO app is the latest new must-have tool.
Available to download from your usual app store now (links to follow), the HIPPO app places rubbish clearance literally into the palm of your hand. Designed with speed and convenience in mind, the app allows you to select and purchase the right size of HIPPOBAG required for your project and to easily book a collection just as soon as you've finished filling up your HIPPOBAG. The app will also allow you to store contact information for future reference and to save order details for you to check back on.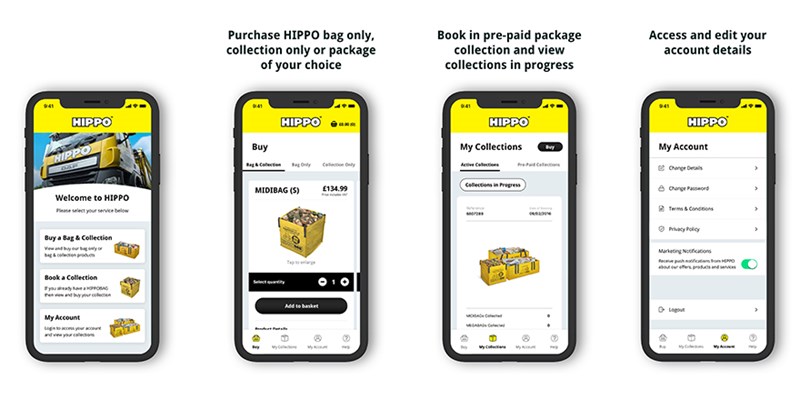 Rated 'Excellent' on Trustpilot and best recognised for their innovative HIPPOBAG, which is available in 3 different sizes (MIDI, MEGA and SKIP), HIPPO is constantly looking for ways to make life easier for their customers. With their new app, HIPPO has made their HIPPOBAG service available at the click of a button, making rubbish clearance stress-free and trips to the local dump a thing of the past. Cost effective and flexible, HIPPOBAGs come flat-packed so that they don't take up valuable space outside your home until you're ready to use them. Better still, there's no waiting in for your HIPPOBAG to be collected, as it can be taken away without you being there.
As an eco-conscious waste removal company, HIPPO also ensures that all waste collected is taken to one of over 250 accredited waste transfer stations where more than 95% is diverted from landfill and the remaining is disposed of in a responsible way. Indeed, even HIPPOBAGs themselves are 100% recyclable, making the HIPPOBAG service as eco-friendly as possible too.
Download the app
For more information, please visit hippowaste.co.uk/app