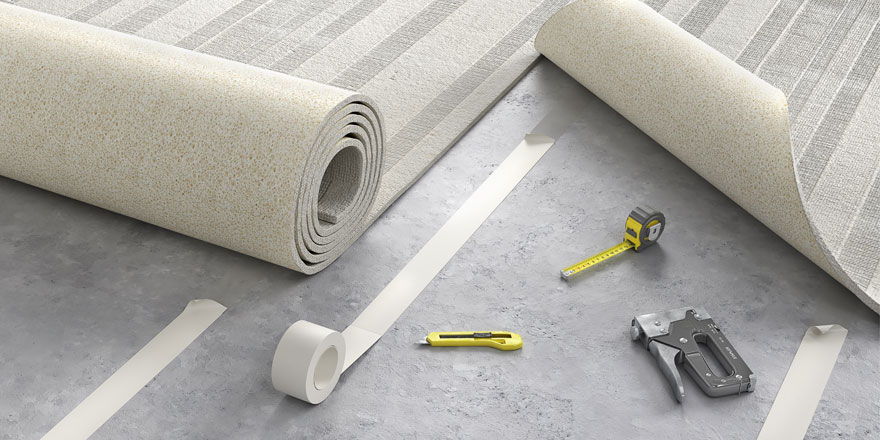 If you're thinking of buying a new carpet or you're going to be getting a new carpet fitted in the near future, you'll need to consider how you will dispose of your old one.
As well as the actual carpet, there will also be your old gripper rods, underlay and even the cut-offs from your new carpet to dispose of in the correct way. The good news is, there are lots of ways that you can dispose of your old carpet materials.
Here's our guide to everything you need to know about carpet disposal.
Sell or donate your carpet to charity
As recommended by recycle now, carpets that are in good condition could be sold or donated to charity. The Reuse Network is a great place to check if any local organisations collect or need used carpet.

Ask your carpet retailer if they will dispose of it for you
A lot of carpet retailers will be more than happy to dispose of your carpet for you at an additional cost. This is one of the easiest ways to dispose of your carpet, with minimum hassle. However, fees to do this can be quite costly, depending on your chosen retailer.
Of course, if you've found your own carpet fitter rather than using the fitter recommended by your carpet retailer, you can always ask if they will dispose of it for you. The vast majority of carpet fitters tend to charge around £20-£25 for this service.
Re-purpose your carpet 
If your carpet is still in relatively good condition, you could always repurpose it rather than disposing of it altogether. Old carpets can be used for animal bedding, offcuts, mats, or even outdoors during the summer months.
Take your old carpet to the tip
Disposing of your old carpet at your local tip is definitely one of the cheapest options. The majority of waste recycling centres in the UK don't charge for this service (make sure you check with your local Council). 
However, you will have to have a big enough vehicle to transport your carpet to the tip and it might leave a lot of carpet fluff behind to clear up inside your car. Depending on the size of your carpet, it might take more than one trip too, so it really depends how much time you've got on your hands and whether or not it's worth the hassle.
Bulky waste collection service
If you don't fancy visiting your local tip, you could always enlist the services of your local Council's bulky waste collection service. Again, charges will vary and you will have to contact your local Council directly for a list of services.
Hire a skip
Finally, if you're replacing your carpets as part of bigger renovation work in your home, it might be a good idea to hire a skip to dispose of your carpets and any other building materials or unwanted goods.
Prices will vary depending on the size of the skip you need, your postcode, as well as whether or not the skip will be located on or off-road. Check Skip Hire prices for your area HERE.
Why choose HIPPO?
Here at HIPPO, we provide a range of HIPPOBAGs, Skip Hire, and Man and Van services that have been designed to offer convenient, cost-effective and reliable options for waste disposal that works for you - no matter how much carpet waste you have.
For more help and advice on your project, check out our blog, and don't forget to order your HIPPOBAG to help with any redecorating or recarpeting clear up.