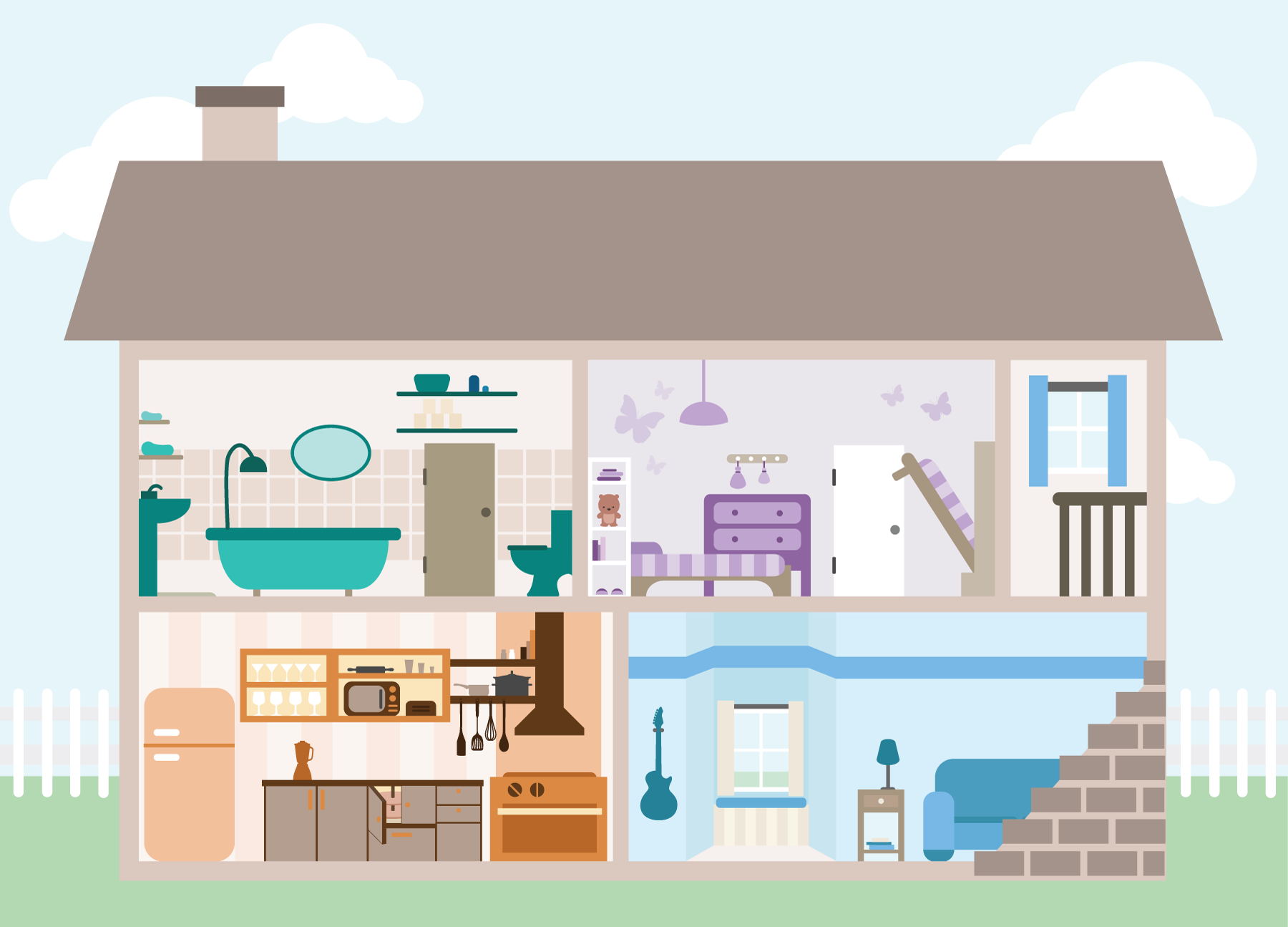 Short of a serious property-upgrade (and some serious dough) you may think there's not much to be done about a clutter-filled home. But don't worry, as we've compiled some lesser-known tips and projects suitable for any DIYer. We'll show you how to tackle each room and get that clutter under control.
BATHROOM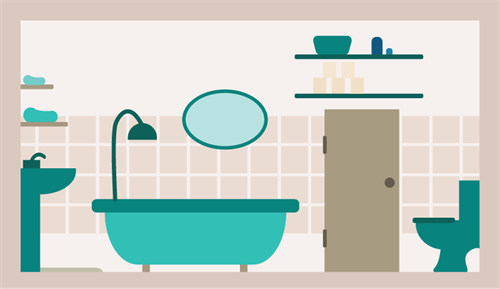 Towel Recess
The bathroom is a difficult room as it's often the smallest and there's not much you can do about that. However, if you have an unoccupied corner or an odd recess in your bathroom then you have the basic requirement for a towel recess.
Any spare space in your bathroom will work; just shelve it out using flat pack or MDF. MDF can be built flush with the walls, skimmed, and painted to look built in. If you don't have a recess, think about using the space around the sink base, or adding long shelving above the sink. This saves space in the airing cupboard and competition for the towel rail.
High Shelves
Loo rolls, toothpaste… you need to keep spares handy (for obvious reasons) but there's never any space for them. The solution: build a high shelf above the door. Nobody will see it and it's totally out of the way. You can use flat pack, some spare timber or MDF. For high ceilings build cornice shelving around the top of the entire room to blend it in to the room. A more discrete way to keep plenty of spares without stuffing up space!
KIDS BEDROOM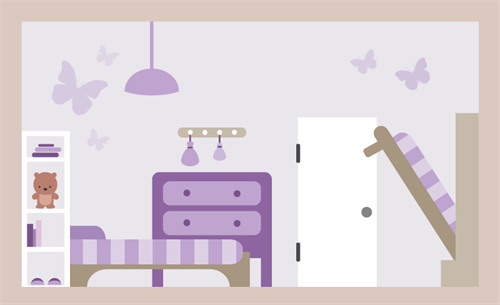 Headboard Cubby Holes
Using MDF, build a frame attached to the wall where you usually have the head of your bed. Make the front solid, skim with plaster and paint, to make a fake wall. Now make cubby holes inside the frame, running the length, and accessible from the sides. When finished, either attach your headboard to the fake wall front, or push the bed up to it. This makes the best hidden storage for small-peoples' shoes, favourite toys, bed-time book and a torch.
Peg-Sorting for Toys
Put some pegs on the wall and buy some drawstring bags. This is a perfect way to store small toys like Lego, car collections, mini figures and felt tip pens.
Pull Down Beds
The perfect tidy-up solution for sleepovers - a pull down bed is a must for any kid's room. There are models where the mattress is on hydraulic arms and can be lifted right up to offer complete storage underneath. Alternatively, a bed that pulls down from the wall offers a clearer room when guests have gone and is a great solution if you don't have a recess as all you need is a few feet of wall space.
KITCHEN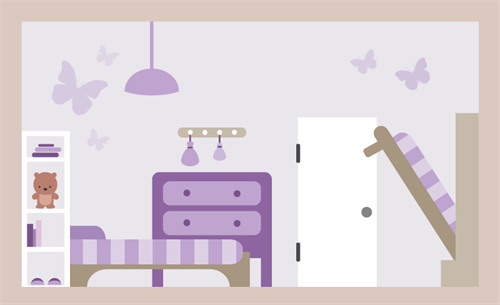 The kitchen has more gadgets than anywhere else and never enough space. A difficult room to de-clutter because it has to function properly: these are our top ways to sort it out.
Appliance Cupboard
Get appliances out of the way by adapting a unit. Clear out a cupboard and shelve it to make a tidy home for the microwave and toaster. Measure well and leave enough space around the appliances making sure to add runners so the shelves can slide in and out when you need access (such as changing a plug.)
In-Unit Carousels
Fit carousels or mesh storage baskets to de-clutter inside units or to make poorly shelved units more user- friendly. You can pick them up from most DIY shops; cheap, easy to fit, and generally less mess too.
LIVING ROOM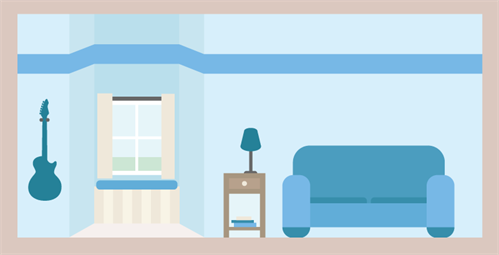 Find extra space in your living room with a bit of DIY knowhow and a little hard work.
Window Seat
Bay windows are wasted space – try adding a window seat. To make one: box across the window space. Skim with plaster and paint the same colour as your wall. Build a baton around the inside of the base so the seat lid can rest on it safely. Build your seat lid out of MDF. Get foam seat pads and cover the lid using material and a staple gun. Lift off the seat and use the inside for storage.
Hanging Storage
There are loads wall storage options. Hang a few baskets on the wall for collections, or buy a dedicated display like a wall-hanging mount for guitars or game consoles, that way you're making a proud feature out of something that used to be a storage pain.

Used any of our tips? Tweet us your photos @HIPPOWASTE for the chance to be featured in future blog posts!