Design your way to a bigger kitchen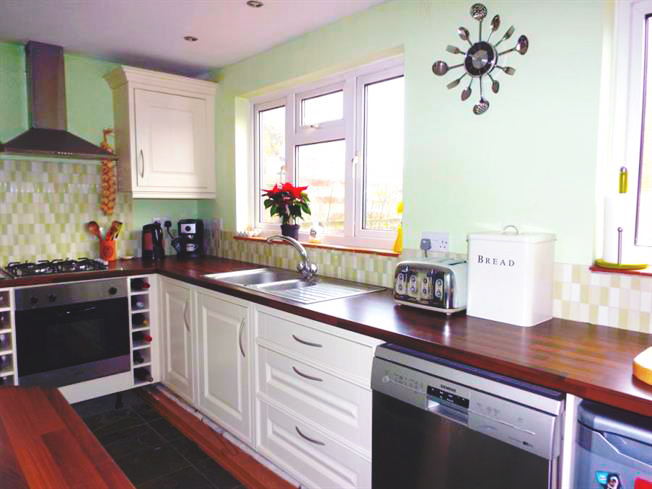 If your kitchen happens to be a bit on the small side (and an extension is out of the question!) there are still a number of practical upgrades you can do yourself to make maximum use of your space. All you need is a basic toolkit and a few extras you can pick up at any DIY store.
Create a Chalk Board on a Cupboard Door
You can buy a special kind of paint from most DIY stores to create a chalk notice board on pretty much any surface. To make the most of a small kitchen try painting your chalk notice-board on the inside or outside of an existing cupboard door. This one doubles up as a space to keep measures and units.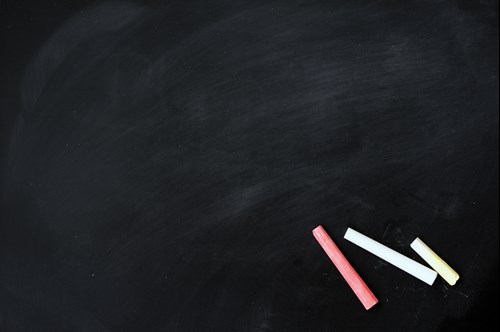 Downsize your appliances
You can buy compact versions of most https://www.hippowaste.co.uk/media/1297/kitchenblog.jpghousehold kitchen appliances out there, and these can be one of the best ways to free up a few precious inches for other things. Most well-known retailers sell slimmed down versions of everything you need, from fridges that are 24 inches in depth rather than the usual 30, through to microwaves that can hang from high cupboards. Slim-line dishwashers still have a surprising amount of space, and washer driers save both space and having to buy the two units separately.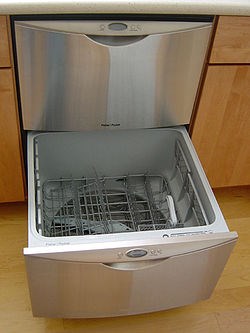 Use Light and Colour
You can create the illusion of more space with lighting and under cabinet lighting is a great way to achieve this. Not only will it make your kitchen brighter and look larger but it's practical too. You can add lighting under both high and floor based units in a range of colours though for the visual effect of increased space, white light is your best option. Other ways to increase the light in your room is to use open shelving. This works because it doesn't block your natural light-sources like enclosed shelving can.
In order to increase the light further you could decorate with pale colours, and we're seeing quite a lot of country-cottage inspired light-pastels lately.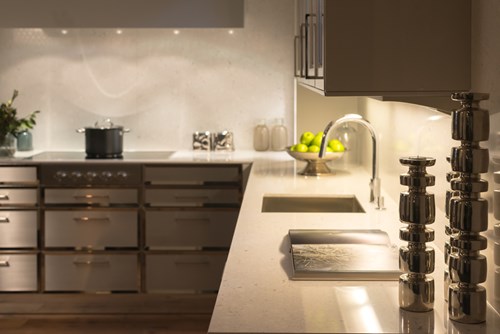 Fit Glass Cabinet Doors
If you can't afford to do a whole kitchen re-fit one way to give it a new lease of life, as well as adding to the illusion of more space, is to fit some new glass panelled cabinet doors. All kitchen retailers sell cabinet doors separately and it's an easy job - normally little more than a few screws and a fixed or hinged bracket.
Make Your Own Magnetic Knife Strip
Trying to keep your counter tops as free as possible can be tricky when your draw-space is limited. This DIY magnetic knife block idea utilises what is usually empty space and it is really easy to make: 
Get a strip of hardwood or buy one at a size according to your available wall space
Buy a magnetic strip
Affix the magnetic strip to the hardwood strip
Screw the hardwood strip to the wall space
Attach your knives to the magnetic strip
Final Touches
In a small kitchen, you may have to consider sacrificing decorative features, or limit to one or two features that stand out. When it comes to design try to choose clean lines over fussy patterns and try to incorporate vertical lines with lighting that draws the eye upwards.
Used any of our tips? Tweet us your photos @HIPPOBAG for the chance to be featured in future blog posts!