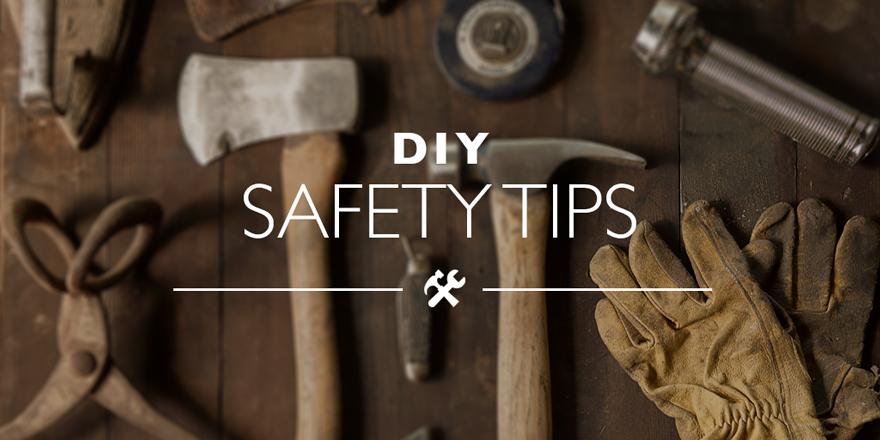 The most important aspect to home DIY is correct safety precautions. Every year there are around 250,000 serious accidents related to DIY work, with as many as 70 deaths each year that could have potentially been avoided. Statistics show that the main cause of these accidents is from people being overly ambitious and ill-prepared. The summer holidays are a popular time for DIY, but by planning ahead, using the right equipment, and most importantly, not taking any risks, you can avoid becoming just another statistic.
Problems happen for a number of reasons, from using inadequate equipment, to simply tackling a job without properly planning ahead. It seems that a lot of accidents could be prevented if DIYers were just more willing to seek help when it's needed. Whilst it's great to take ownership of a task, taking on something which you're not properly trained or prepared for is asking for trouble, so take a step back, have a think, and if needed, consult those in the know.
DIY can be hugely satisfying once you see the end results of all your hard work. Being smart and working safely is key to getting through the job ahead. Here are a few handy tips on safety that are important when tackling DIY at home.
Wear the right clothing
When working on a DIY task you have to consider what you're wearing. Don't wear watches, bracelets or long sleeved, loose clothing; these can get caught in moving parts or power tools and could potentially result in an injury.
Instead, keep things short and tidy, and get yourself some all-important PPE (personal protective equipment) such as safety goggles, gloves, steel toe-capped boots and dust masks.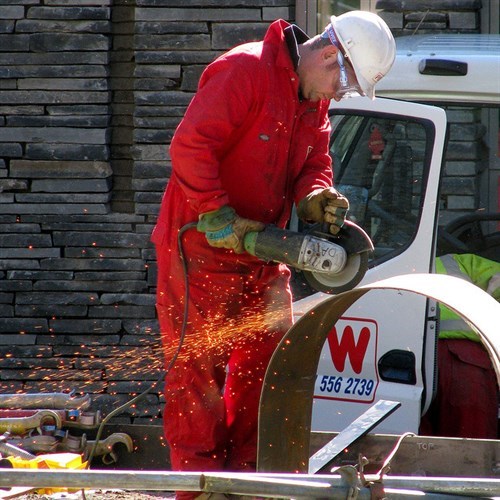 Check your power tools
Even before you consider undertaking a DIY project, it's a good idea to inspect your power tools to look for damage. As with any household appliance, power tools need to be properly maintained in accordance with the manufacture's warnings and instructions.
If you're a complete novice, either buy tools brand new, or borrow them, it's never a good idea to peruse car boot sales in order to find a bargain! Investing in quality will prevent accidents caused by faulty equipment.
If you're borrowing tools from friends or family, be sure to inspect them for frayed power cords or cracked or broken casings. If you hire tools, make sure you're given an operational demonstration, and that you are handed an instruction manual which you must read carefully before use. Also look for a tag that shows if the tool has been checked and serviced since the last time it was returned.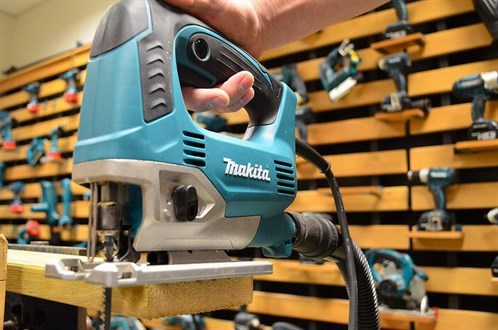 Use tools correctly
Always use the correct tools for the job, and don't think you can improvise by using something to do a job it's not made for.
Check that the power tool you are about to use is set to OFF before you plug it in.
Never leave power tools unattended. Unplug them before leaving the room, and always store them out of the reach of children.
Choose a power drill that has a plastic non-conducting body. Unplug it whenever you're changing drill pieces.
Never carry power tools by the cord, and when unplugging it, grab the plug, not the cord. This prevents the cord from becoming frayed and loose. Also, keep the cord away from heat and sharp objects.
When using knives, always cut away from you, preferably using a metal guide. Always store knives securely.
Have a well-stocked first aid kit somewhere in the house in order to anticipate any bumps and scrapes. Make sure that you have the basics covered such as plasters, bandages, anti-septic cream and eyewash. Seek medical assistance immediately if the problem is serious.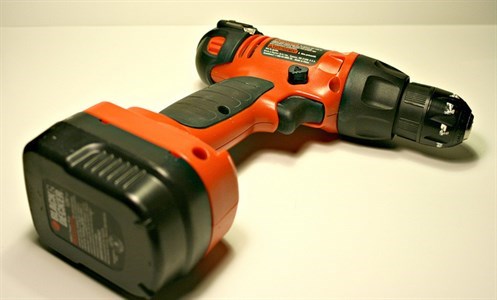 Take extra care when using a ladder
Each year there are roughly 30,000 accidents that require hospital treatment as a result of working on a ladder. This is much more than any other piece of equipment involved with DIY, so extra care is needed. The golden rule for using a ladder is to never work alone; having somebody keep an eye on you reduces the risk greatly.
Put the ladder up according to the manufacturer's instructions.
Remember the 'one out – four up' rule. This means for every measure outwards from the wall, you should apply four times that measure vertically to find the safest ladder angle.
Never over-reach or lean to one side as this can cause you to loose balance.
Take your time when moving up or down.
Only ever place the ladder on firm ground or non-slip covers.
Once again, never work alone.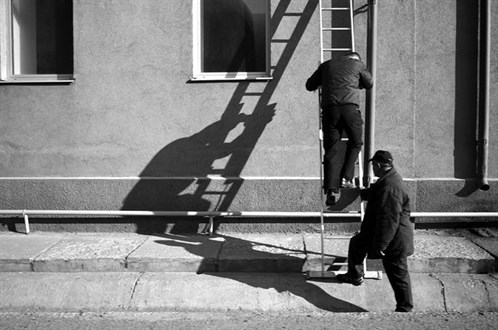 Be aware of your surroundings
If you're working with others, make sure you know exactly where they are at all times. Be sure to keep children and pets away from the work area.
When painting or sanding (or using any materials that generate toxic fumes), be sure to keep the area well ventilated.
Always place electrical wires or cables behind you while you work, and don't let them get frayed or knotted.
Plan the route before carrying heavy objects. Get help, and always stand close to the object with your feet spread. Bend and lift from the knees. Most importantly, keep your back straight throughout the lift.
Keep a chemical fire extinguisher in the house and know exactly where it is. Never attempt to put an electrical fire out with water.
A clean and tidy workspace is a safe workplace
Whatever you're working on, make sure that the area is free of debris and unused equipment; this prevents any trips or falls that might happen as a result of a cluttered floor. Also, make sure that the area is well lit and ventilated.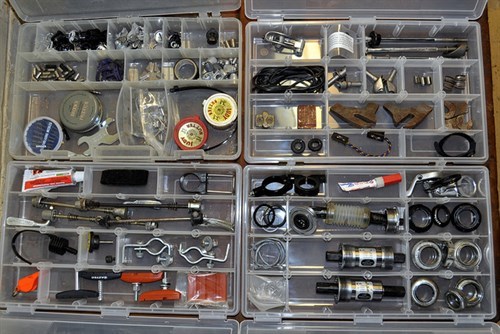 And above all….
Don't rush. You're much more likely to have an accident if you get impatient and are not adequately prepared.
Know your limitations and don't undertake anything that you're not certain of.
Ideally, anything to do with gas or electricity should be dealt with by trained professionals.
Don't get overly ambitious with your projects, so by paying the professionals you can not only save time, you can also save yourself a trip to the emergency room. However, there is great satisfaction to be had from tackling tasks that are within your capabilities, just as long as you stay safe. Send us a tweet @HIPPOBAG with your own DIY safety tips and home improvement accomplishments.