Grants Up For Grabs: Wickes Community Day August 2015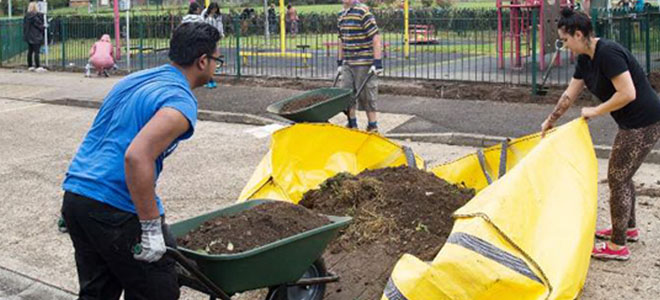 In August, members of staff at Wickes got together to help their local community, by refurbishing Watford Community Centre. HIPPO donated 3 HIPPOSKIPs and collections to deal with the project waste. See the photos from the event below!
The 'Grants up for Grabs' scheme awards free waste disposal help to applications from charities, community groups and organisations from across the UK that inspire respect for the environment or have a positive effect on the community.
If you think your project might be eligible for free help from the Grants up for Grabs scheme please contact us and tell us about your project.