5 reviews - why customers love HIPPOBAGs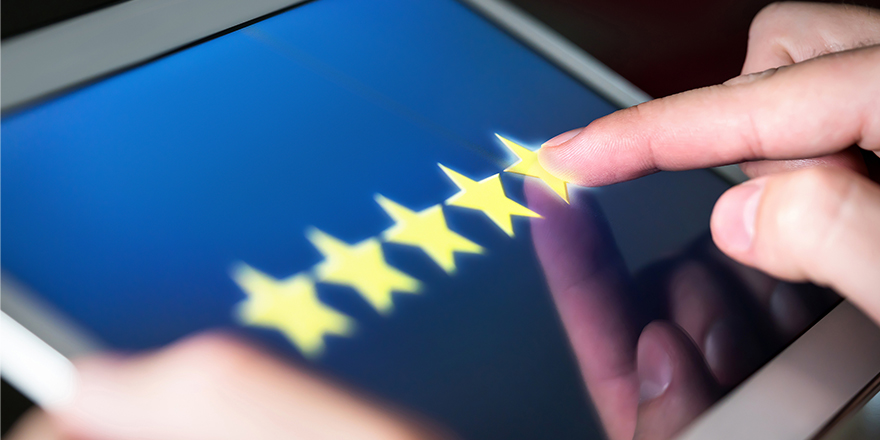 We've curated some of our favourite reviews from Trustpilot that explain why so many happy customers use our services for waste removal, and explain a bit more about them!
Here at HIPPO we strongly believe that our success boils down to providing great solutions with great service, and above all, our operations being carried out by great people - from the contact centre team who take your bookings, to the logistics and transport teams who schedule the collections, the drivers that work tirelessly to physically collect them, and everyone 'back of office' that it takes to make the business work - everyone plays a part.
But that's enough of us tooting our own horn, it's probably best you hear it from some people who've tried and tested our products and services in real life...
_____________________________________________
Mrs Pamela Harvey ☆☆☆☆☆
"Hippogreatamus
This service was easy to use and efficient and we will be using it again."
Starting with this short, sweet (we love the title!) and concise review from Pamela, we see that one of the main reasons people love using HIPPOBAGs is the ease of the whole process...
Choose a super-strong HIPPOBAG from our range, put it in a convenient spot (if in doubt where – just ask!), fill it with rubbish, even the heavy stuff, book it in for collection and we'll take it away in minutes. That's, kind of it, really.
_____________________________________________
Mr Johnson ☆☆☆☆☆
"Efficient delivery and collection of the bag
Efficient delivery of the bag and collection was exactly as promised. Collection driver was very professional and represented Hippowaste extremely well. Had a waste transfer ticket. Peace of mind also that the waste is recycled as far as possible. Fantastic. Would recommend."
Here Mr. Johnson makes reference to our quick bag delivery and collections - if you place your HIPPOBAG order with us before 12pm Mon-Friday, we aim for next working day delivery. Once filled and booked in for collection, we aim to collect HIPPOBAGs within 5 working days, but by far most collections are within just a couple of days of the booking having been made.
Learn the latest about delivery and collection times during Covid-19
As a responsible and reliable waste carrier, all waste collected by HIPPO is taken to a regulated and authorised waste transfer station – and over 95% is diverted from landfill. Don't forget that our bags are always fully recycled too.
_____________________________________________
George ☆☆☆☆☆
"I'm skipping skips from now on."

Whilst there's certainly a time and place to use a skip (that's why we offer them too!), HIPPOBAGs have fast become the go to waste removal solution for DIY, home and garden waste for thousands of our happy customers due to their flexible and versatile nature.
Arriving flat packed via our trusted courier service, you can store your HIPPOBAG until you are ready to use it, at which point you simply unfold and start filling.
HIPPOBAGs can be placed and collected where skips can't, ideal where access limitations mean a skip can't go i.e. in your garden/lawn/driveway (and being a bag, less likely to damage your drive). You can take your time filling your HIPPOBAG thanks to a six month window for collection. 
_____________________________________________
Rob Carter ☆☆☆☆☆

"Tip closed hence my first HIPPOBAG!

As the local tip was closed and leaving a metal skip on my drive (to be filled by others!!) I got a HIPPOSKIP bag to be able to empty my attic after many years of hoarding. So, filled it after phoning for a collection (on the Friday) was told it would be collected within 5 working days. To my surprise it was collected just before 7am on the Monday. Very pleased indeed."
At the start of the initial covid-19 related lockdown in March 2020, many Household Waste Recycling Centres (HWRCs) had to close all together on a temporary basis. Fortunately, waste transfer stations continued to function, allowing us to continue operating with our contact free waste collection services. You can learn about the journey of our waste process here.
Whilst HWRCs have since been able to open with systems to aid social distancing, many have reduced operating hours, can only handle smaller volumes of vehicles and even require booking a time slot.
It's worth bearing in mind that many tips now also have charges and volume restrictions in place for DIY waste including soil, rubble, plasterboard and asbestos – so by taking DIY waste to them you may expect to incur some charges.
Why not avoid the effort of heavy handling, multiple trips and subsequent mess (or even worse scuffs and scratches on your car) of taking waste to the tip and employ a registered waste carrier to collect and dispose of it for you.
_____________________________________________
Anthony Green ☆☆☆☆☆
"Enormous n Silent
Crickey, what a surprise to see how much that Hippo eats!!
sent my mates a photo - they were amazed at its capacity
next thing after asking for a pickup IT WENT, so silent, I'd been outside just a minute before, then like a predator GONE!"
Available in 3 different sizes from 1 to 4.5 cubic yards, pick the bag most suitable for your project whether it's a small garden clearance or a complete kitchen or bathroom refurbishment so you only pay to get rid of the necessary amount of waste.
Simply buy your HIPPOBAG flat-packed online or from one of our trusted retailers, take your time to fill it up, then call us and we will collect it for you!
Our purpose-built craned collection vehicles will collect from a place of your convenience (within 4 metres of the roadside) in minutes! We can take it away whether you're in or out – you can wave to our drivers from your window!
_____________________________________________
BONUS Review! 
Ms Janet Gibson ☆☆☆☆☆
"Absobloominlutelybrilliant!"
We've included this one simply because it makes us smile! What more could you ask for in a review?
No matter how much household or garden waste you need to dispose of, our range of HIPPOBAGs, Skip Hire and Man & Van services means that there's always a convenient, cost-effective and reliable rubbish removal solution that works for you.
_____________________________________________
About HIPPO
HIPPO was established in 2002 and has grown to become the UK's leading rubbish clearance provider, rated 'Excellent' on Trustpilot. As well as the famous HIPPOBAGs, the conscientious company also offers skip hire and Man & Van collection services so that all waste disposal needs can be met. HIPPO's strong environmental policies ensure that over 95% of all waste collected is recycled with the remaining disposed of in an ethical way. HIPPO puts flexibility at its heart with nationwide services catering for any project or budget and a 24/7 online booking service.