How to build a child friendly garden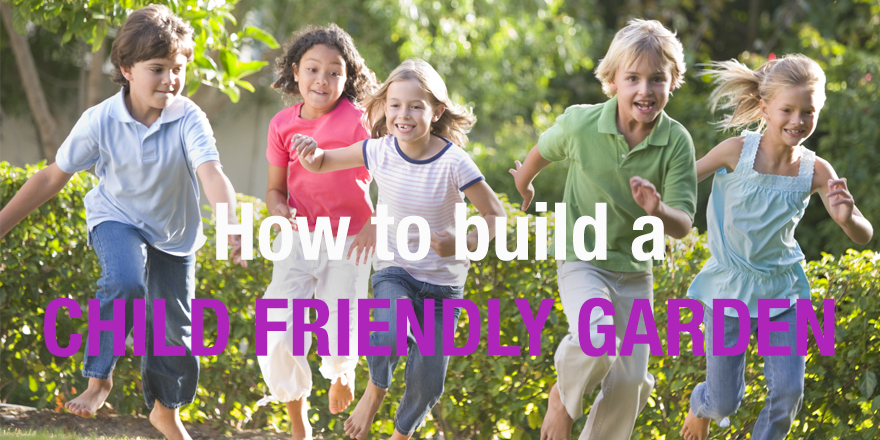 Do you want your garden to be somewhere the whole family can enjoy? Children see the garden as somewhere to let their imagination and adventurous side out, but if you've not thought about them when designing the space, you won't make the most of the potential for fun.
Read and follow these top tips and you'll make the perfect outdoor space for your young family.
PLANTS
Plants are the first thing people think about when you say garden. You might be thinking of lush, neatly presented rows of flowers, but for children it's not all about presentation. 
Mature trees and shrubs may look less fancy, but are far more playful for climbing or hiding behind, so think carefully about what you rip out while renewing your garden. These features will help give your garden a more rustic look and feel, so tie this in with the rest of the theme if you opt to keep things wild to help your children's imagination.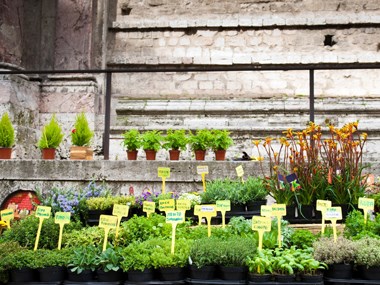 You may be tempted to leave out plant beds if you've got a smaller space - it seems like a good idea but in the end you won't save yourself much space and your garden will just feel emptier, rather than larger. If you're tight on space build a shorter plant bed with a clearly defined border to make the most of the room available.
If you have younger children, you'll want to make sure you're not using any toxic plants in your design which could end up harming your child. Check this great list from the RHS to make sure your garden plants are child-friendly (This also helps if you have pets).
Interactivity will make your garden fun for your children, so if you can find a small space for them to grow some plants of their own, this will be a sure winner to get them outside more often.
DINING & COOKING
One of the most fun uses for your garden is dining outdoors. Cooking outdoors is the natural next step and if you've got room for some cooking facilities, a barbecue is the natural first port of call. 
Make sure you've got a table with a big chopping board in your garden so you can get your kids involved in the food prep - cooking on the BBQ may be a bit advanced for them but that doesn't mean they can't be fully involved at other stages of the process from fridge to table!
Other outdoor cooking options like a fire-pit (read our guide on how to build your own) and a pizza oven can create all kinds of great al fresco culinary experiences for you to share with your young ones. Make sure you've got a fold-away dining set if space is an issue.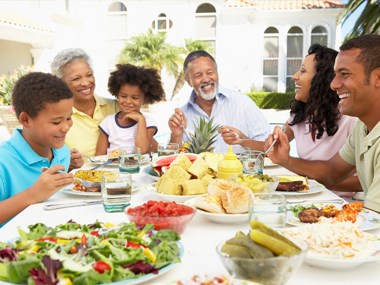 PLAYTIME
If you're creating a child-friendly garden, you're going to want to fill it with fun things to do. The automatic temptation here may be to splash out on some garden toys, but you should be careful what you opt for.
Children grow out of things at a blistering pace, so be smart about how you keep them entertained in your garden to maximise your investment. If you want to keep your garden interesting for your kids, you'll need to embrace change and this means it's best to keep your costs down. Get your kids involved in DIY and crafts projects to make something that will keep them entertained outdoors for hours.
Children will always appreciate having their own space away from adult supervision in the garden, and a fun way to implement this is a wendy house or teepee. 
WATER FEATURE
Contemporary water features are often quite angular or made of hard materials that you don't want your child knocking in to while playing. Find a way to keep your water feature out of reach if it's a must-have for your garden.
A more child-friendly water feature is a pond. While you will need to supervise younger children around a pond, for the older ones it's tons of fun. Help them track what wildlife they find there, and you can take the opportunity to teach them a bit about nature.
PETS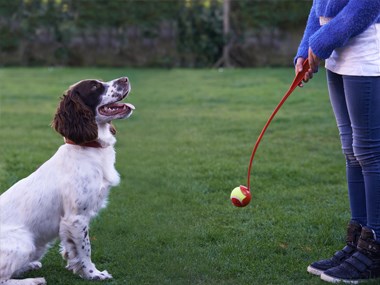 If you have pets, your children are likely to love them. If you have a garden, your pets probably love being in it. Therefore, making your garden a welcoming and fun place for your pets is a good idea too. 
We've already covered toxic plants to avoid, so your garden will be a safe space in terms of impromptu meal times. If you have a dog, they'll really appreciate somewhere they can dig a little. Avoid them choosing their own spot and ruining your carefully planned plants by setting aside a small space for them. It needn't be too big and you can train them to use only the space you want them to.