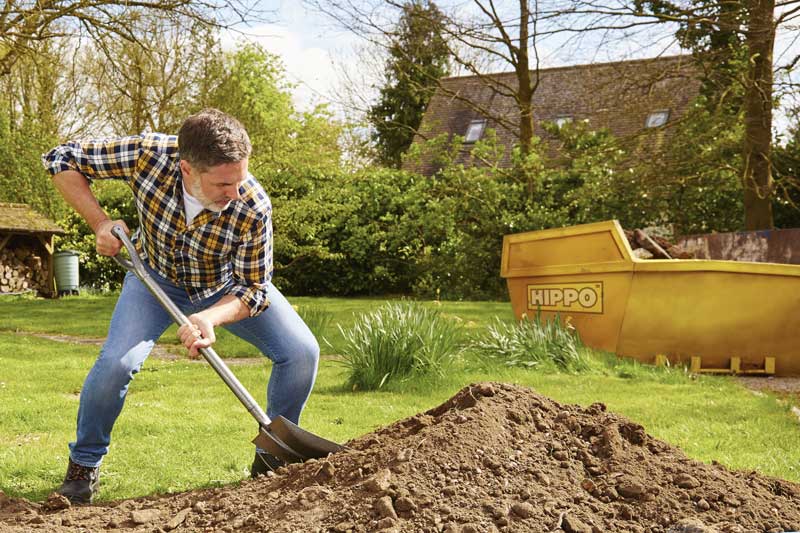 SOIL REMOVAL AND DISPOSAL
Excess soil after gardening, landscaping or renovation projects can be a real challenge to get rid of; it's heavy, bulky and messy, and becomes far more problematic once it's wet. Bearing this in mind, we've put together a guide on soil removal with some quick, simple and cost-effective ways of getting rid of the unwanted soil that's been cluttering up your property.
ADVERTISE EXCESS SOIL LOCALLY AND ONLINE
Just because your soil is a burden to you, doesn't mean that other people won't want it. Start off with your neighbours and friends - you never know - they could be planning a landscaping or construction project where your excess soil will be invaluable. In addition, why not try - if you live in a rural location - talking to local farmers. There is a good chance that they will be able to find a use for even low-quality soil, as well as having the equipment to collect and transport it.
Another great idea is to advertise your excess earth on sites such as Gumtree, eBay and Freecycle. If your soil is of poor quality, advertise it as such - this could still be used by people carrying out landscaping projects, such as laying a patio or the base of a flowerbed. If the waste soil that you have is of better quality, mention this in your advert and it will be easy to find someone who'll take it off your hands. An advantage of using these websites is that people who want your soil will collect it from your property, as long as you specify so in the advert.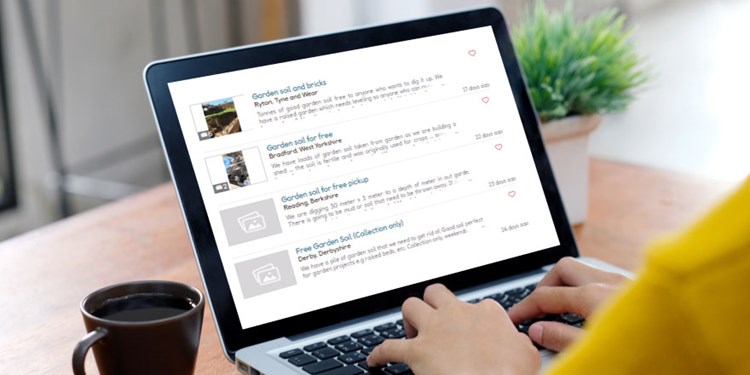 USE LEFTOVER SOIL FOR ANOTHER PROJECT
If your soil is of decent quality, you could think about using it yourself in another DIY project, perhaps as the base of a raised flower bed, or in garden pots. If you're looking for a little inspiration, sites like RHS gardening advice and Gardeners World are great places to start.
Before using your excess earth for gardening, it is a good idea to check its suitability for growing plants. You can find a list of some useful tests to carry out before using your soil here. If you do discover issues with your soil, there are ways that you can improve the quality, for example digging in well-rotted, bulky organic matter and applying fertilisers like blood, bone, and fishmeal.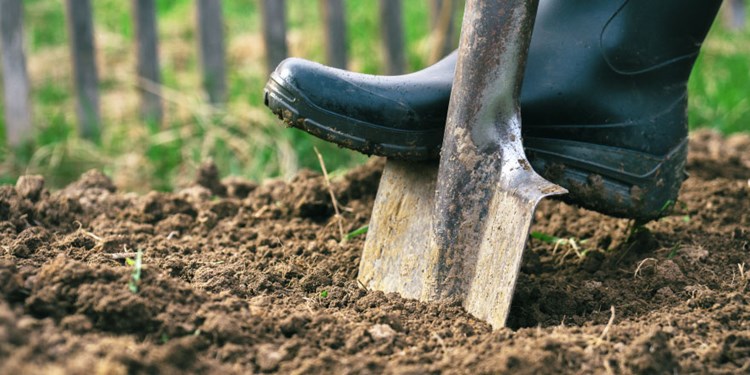 CAN YOU TAKE SOIL TO THE TIP?
Most household waste recycling centres across the country will accept soil, but it's worth bearing in mind that many now have charges and volume restrictions in place for DIY waste including soil, rubble, plasterboard and asbestos – so by taking your excess soil you may expect to incur some charges. To check if your local HWRC charges for soil disposal/recycling, check out our handy tip charge checker.  
Why not avoid the effort of heavy handling, multiple trips and subsequent mess (or even worse scuffs and scratches) of taking soil to the tip and employ a registered waste carrier to collect and dispose of your excess dirt.
USE A HIPPOBAG FOR SOIL REMOVAL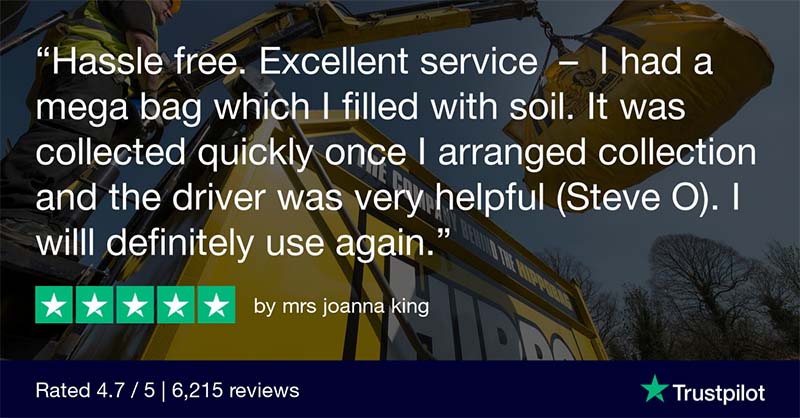 If you're looking for a simple, convenient and reliable service for getting rid of your excess soil around your property or site, HIPPO offers the perfect solution. We have a great deal of experience removing soil and heavy waste for our customers and will ensure that removing your excess soil is stress-free and efficient operation. Due to their size, flexibility and method of collection, HIPPOBAGs are perfect where access or space is restricted and Skip Hire is not suitable.
Our strong, lightweight skip alternative bags are perfectly suited to disposing of earth and are collected by purpose-built craned collection vehicles from a place of your convenience (within 4 metres of the roadside) rather than having to be left on the road like a traditional skip. We can even collect waste from behind walls and fences, as long as they are less than 6ft tall.
MIDIBAGs and MEGABAGs can be level filled with heavy waste weighing up to 1 or 1.5 tonnes respectively, so you can match the size of bag to how much soil you need disposing of, this ensures that you won't be paying for more than you're using. Simply buy your HIPPOBAG flat-packed online or from one of our trusted retailers, take your time to fill it up, then call us and we will collect it for you!

Make use of these handy tips and that excess soil around your property needn't be a problem any longer! Whether you use the soil yourself, advertise it online, or trust HIPPO to ensure a stress-free collection, this guide will ensure that that bulky, unsightly soil will be off your hands in no time!
FAQs
Can soil be recycled?
Recycled soil is often used for landscaping and turfing, land reinstatement, civil engineering and utility maintenance but usually does not contain enough nutrients to support planting.
You can recycle soil in your own home by repurposing soil for future projects or by asking local farms, neighbours and friends if they would benefit from waste soil.
Contact your local waste collection department to see if they have a soil recycling scheme in your area.
Is it illegal to dump soil in the UK?
It is illegal to dump soil anywhere in the UK- even in places you may think would benefit from soil such as woodland areas.
People tend to dump waste to avoid disposal costs but there are many easy ways to dispose of or pass on excess soil for free.
What can I do with leftover soil?
With leftover soil you can save and repurpose the soil for any future gardening projects, advertise locally to businesses, farms and neighbours for collection, hire a waste removal service or consider hiring a skip for your garden waste.
One man's trash is another man's treasure. No matter the quality of the soil there will always be someone, somewhere in need of your leftover soil.
Where can I dump soil for free in the UK?
If your soil hasn't been mixed with other materials it can potentially be recycled or reused. Contact your local waste collection department to find out if they have a recycling programme for soil.
You can also take soil to your local waste recycling centre, also known as your local tip. Be sure to check that your local tip accepts local soil otherwise you could incur some charges.
Can soil go in a skip?
Hiring a skip is a great way to get rid of any unwanted garden waste including soil. This way you can throw the soil in the skip at your convenience.
It will also allow you to keep your car clean as you won't have to load bags of soil and travel to the tip.
Once the skip is full, or you have placed all unwanted soil in it, the waste will be collected and disposed of safely by the skip hire firm.