How to Save Money on Your Allotment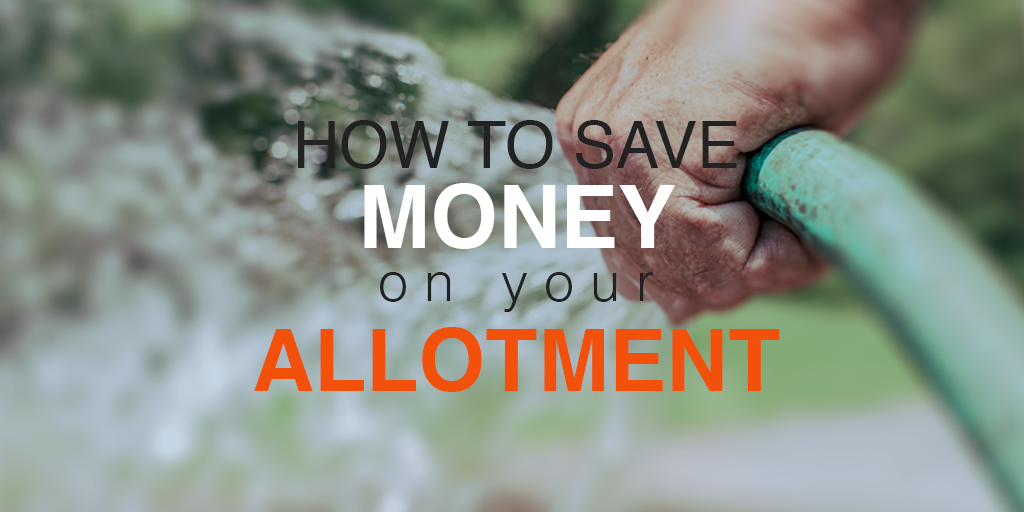 Allotmenting is a great hobby; it gets you out in the sunlight, gives you a chance to exercise and provides you with delicious, free home-grown produce. However, without taking care, allotmenting can be a costly hobby, as expenses such as fertilisers, seeds, equipment and compost creep up on your patch. But there are things which can be done to minimise allotmenting costs; check out our list of handy tips to keep unnecessary expenditure to a minimum on your allotment.
DO YOUR OWN COMPOSTING
Fertilisers, compost and nutritional supplements for your soil can really set you back on the allotment, but by creating your own, you could reap the benefits of better quality soil whilst saving money. Make sure that you have a food waste bin in your kitchen, and ideally also a large bin outside to combine this food waste with any green waste from your garden. It takes a while to reap the rewards of recycling food waste, but the compost that you'll be left with in the end will be top quality and will have been completely free. Another great idea is to put used coffee grounds on your garden as an organic mulch, as these are full of nutrients and a great source of nitrogen. You could also put coffee grounds in your food waste bin, and some coffee shops will give them away for free if you're not a big coffee drinker yourself.
USE DIY FIXES TO SAVE ON THE ESSENTIALS
There are various ways to save money by using handy DIY fixes on your allotment. One of these is recycling yoghurt pots and poking small drainage holes in the bottom; these will be perfect for allowing your seeds to germinate and grow into small plants, and will save you buying plastic pots. To train roots on plants which would spread out otherwise, cardboard toilet roll tubes are perfect, and they will also biodegrade in time. Finally, if you want to use a raised bed to fight pests, save your back and make your allotment look great, you could consider making them from old pallets. Many people are willing to give pallets away free, so with a bit of DIY work, you could save yourself the cost of buying one purpose-built.  You could also use pallets to make an outside compost bin, which with provide your allotment with good quality soil over time.
USE YOUR OWN SEEDS
They may not seem it at first, as each pack only costs a pound or two, but to fill an entire allotment with veg, you can end up spending a fair amount of money on seeds. Why not try taking seeds from the foods that you eat? Strawberries, apples, garlic and peppers can all be grown from shop-bought produce, offering a great way to save you buying seeds. Also, once your allotment's up and running, take seeds directly from your own plants and you'll save a lot of money over time.
GROW WHAT YOU'LL EAT
Be realistic with what you'll grow on your allotment, and bear in mind the yield that you'll produce with each plant. Food crops like cucumbers, runner beans, potatoes and courgettes can have very high yields, so putting them all around your garden will leave you with more than you'll be able to eat. Instead, choose a good mix of crops which you will grow manageable amounts of.
PLAN YOUR HARVESTS
Try to choose crops that will come into season at different points in the year, as this way you won't be left with baron periods. Vegetables like kale, lettuce and spinach are great vegetables to feed you over a longer period, because if you crop them right, they can continue to grow after you've eaten their outside leaves.
SWAP WITH OTHER ALLOTMENTERS
Allotments are generally friendly and collaborative places, and when your foods are coming into harvest, why not consider swapping veg with your friends on the allotment? It's certainly better to have a usable amount of many vegetables than to be overloaded with just what grows on your own allotment. It's also a great idea to swap seeds with your fellow allotmenters - you could find yourself growing free new plants next year!
KEEP PESTS AT BAY
Pests can really ruin your yields, but there are several great techniques to keep them at bay. Crop rotation stops pests from taking hold, as many live in the soil and moving plants can disrupt their reproduction cycles. Companionship planting is also a great way to deter pests, by camouflaging odours or drawing pests away from valuable plants. In addition, some plants mutually benefit from being grown in close proximity. Finally, raised beds can simplify weed control, as plants can be placed closer together, leaving less space for unwanted plants to grow. Raised beds also drain better, so you'll have less trouble with slugs and snails, which prefer sodden environments. A raised bed can elevate your plants away from the reach of rabbits, whilst netting will protect your produce from birds.
If you're a little sceptical about just how much you could actually save by owning an allotment, you might be surprised to find that the National Society of Allotment and Leisure Gardeners found in a survey that a 300 yard allotment could save you around £1300 through the course of a year. The research found that the typical £202 expenditure on the plot was more than cancelled out by yields worth a staggering average of £1564. With the help of the handy tips in this post, and considering the huge potential profits to be made, surely it's worth getting out there and having a go for yourself!
Could your allotment be the pride of Britain? Enter our competition to find Britain's Best Allotment, in association with The National Allotment Society and National Allotments Week and you could be in with a chance of winning £1,000 worth of prizes.