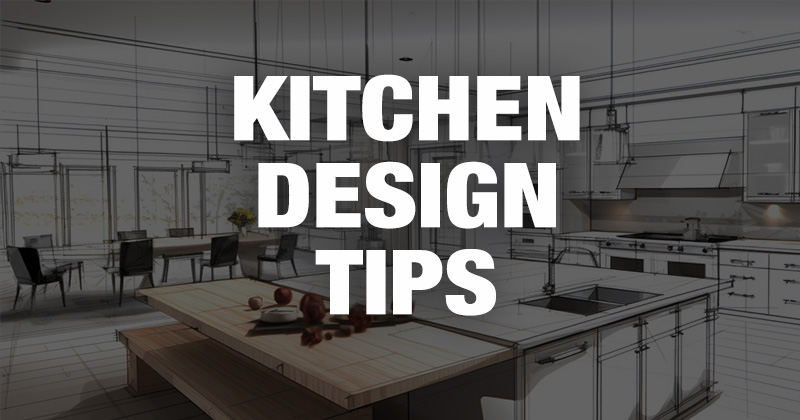 Kitchens really are the heart and soul of the house, and we use them for much more than just cooking. It's a space in which we also entertain our guests, and where we spend a lot of time with our families.
That's why people today want a kitchen that is not just a functional workspace, but also one that might incorporate a casual area for dining as well.
If you're looking to just give the kitchen a facelift you don't always need to spend a fortune either. For example, if you're happy with the current layout of your kitchen, replacing something simple such as the cupboard handles and knobs, or the flooring and lighting can make your kitchen feel brand new again.
Whatever you reasons for redesigning the kitchen, there are a few important factors that need to be taken in to account before you get started. With that in mind, the first (and most important) place to start is….
GET PLANNING
You can always consult a kitchen design company who will sketch out the layout and where everything will fit together. This can help you to get the most out of the space that is available to you, but remember that at the end of the day, it's your space (and your money you're spending), so don't let anybody force your decision for the sake of the latest gadget or fashion.
Before you design your kitchen, think about how you want to best use the space. If you are a keen cook, you may want things to be as clear and uncluttered as possible. Whereas if you think that you'd want the space to be more for entertaining, then you can afford to be more decorative with your design.
If you have a young family then it's a good idea to make certain considerations while planning. To make your kitchen as safe and family-friendly as possible, think about good visibility to the garden and indoor play areas, you may also want to think about slip-proof flooring or rounder countertops to minimise the chances of an accident.
WORK WITH WHAT YOU'VE GOT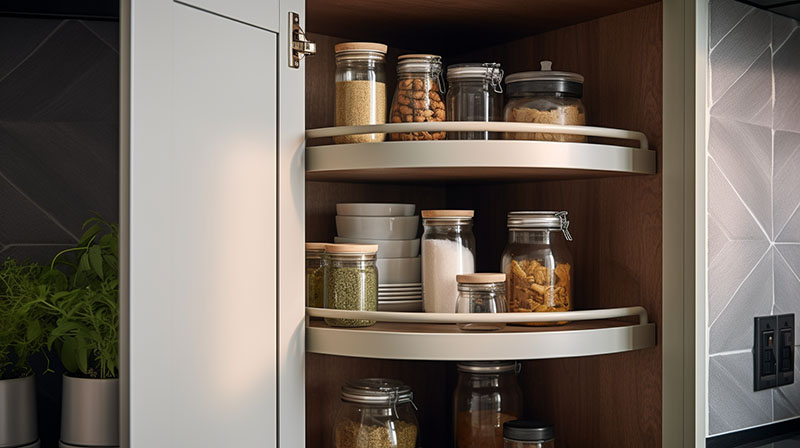 Your kitchen should be accessible, clutter free, and easy to use; therefore it's important to use the space that's available to you as well as possible, and this means getting the most out of every nook and cranny.
Install deep drawers for easier access to bulky pots and pans, and if you're limited for space then consider a separate utility room for oversized crockery and appliances. It's also a good idea to install cabinets that reach right the way to the ceiling; not only does this look nicer and make them more spacious, it also stops there from being a gap between the cabinet and the ceiling to collect dust.
If you're putting new appliances in, make sure that the power sources are in the right place before allocating that particular space for them. When measuring appliances such as dishwashers and washing machines, it's very important that you keep in mind the extra space needed for hoses and drainage around the back. Consult a professional when installing any appliance that uses gas.
Don't forget that you'll need to plan where your bins are going to go as well. You'll need to include them in the design if they are going to be tucked away and disguised in one of the cabinets.
CHOOSING YOUR FLOORING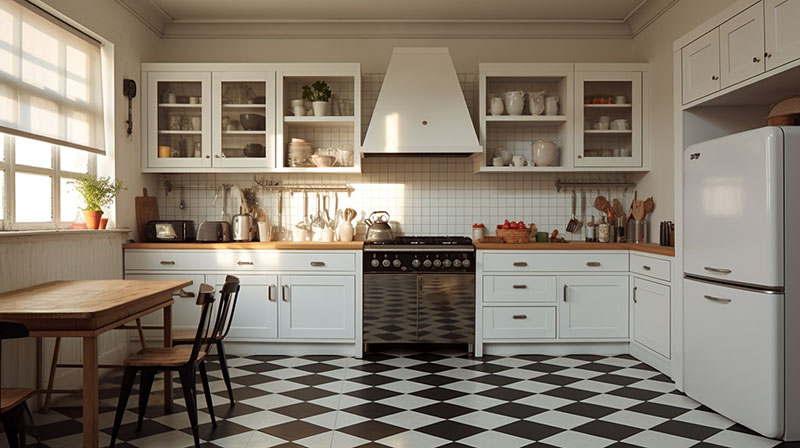 When it comes to flooring, it's best to prioritise what is easy to maintain and what is safe over what you think looks the best. Hardwood floors may look fantastic, but around certain areas of the kitchen such as the sink, oven and fridge, they are more likely to wear out quickly. Stone flooring on the other hand not only looks great, but also should last considerably longer, providing it is properly resealed every now and then.
WORK SURFACES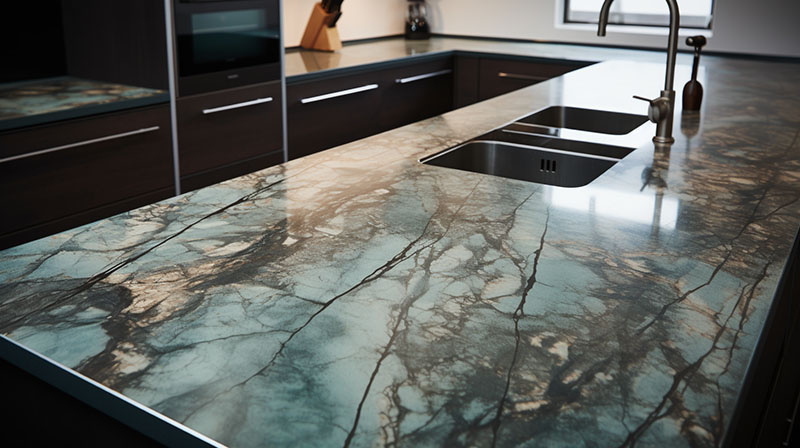 If it's within your means in terms of space and finance, then there's no such thing as too much counter and worktop space. When choosing which material to use for your counters, consider what is easy to work on, and also what's easy to care for; tiles, for example, are difficult to keep clean, whereas stainless steel is more prone to scratches.
In terms of lighting your surfaces, it's a great idea to have lights fitted to the underside of cabinets, as overhead lighting will often cast your shadow directly on the area you're working in.
A ventilation hood helps to eliminate cooking odours, as well as getting rid of the heat that builds in the kitchen, and they should be something that gets extra attention when planning your new kitchen. Think about where you're going to be standing when cooking, as you don't want to be knocking your head all the time, and to make sure that it doesn't get in your way. Therefore, position the fan at the height that works best for you.
KEEP IT SEPARATED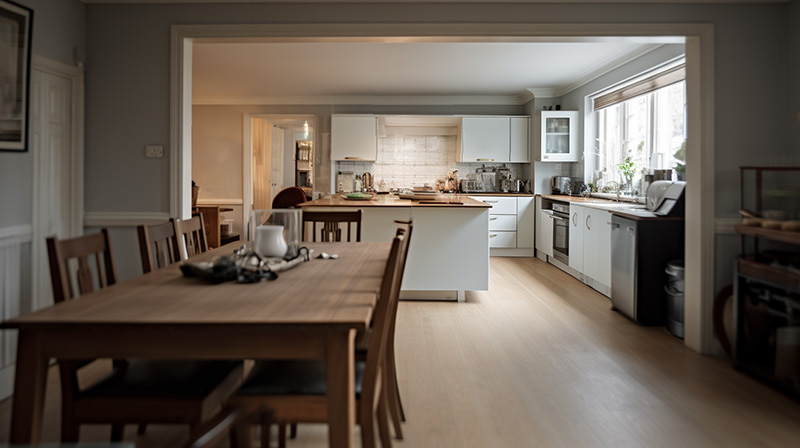 If you do have space for a dining area that is incorporated into your kitchen, it's worth considering installing a sliding door or screen to act as a room separator between the dining and kitchen areas. This means that during the normal working week, you can be busy in the kitchen, but still keep an eye on the family, and when you've got people round, you can shut the kitchen away from your guests, creating a more relaxed atmosphere.
In summary, whatever you want to get from your kitchen, the main points to consider are; plan ahead properly, work with what you've already got and design a kitchen that suits your needs above anything else. There's great satisfaction to be had from a thoughtfully designed and well-built kitchen, so do your homework and you'll be sure to create something special.
---
Planning a new kitchen renovation? Disposing of your kitchen couldn't be easier with HIPPO. Order your HIPPOBAG today, and order a collection when you're ready, or pay for it together with your bag if you plan to start ripping out the kitchen within the next 6 months. A HIPPOSKIP, our largest skip bag, has more than enough space to fit a standard size kitchen rip-out inside for your waste disposal needs.