Money Saving DIY Tips - Part 1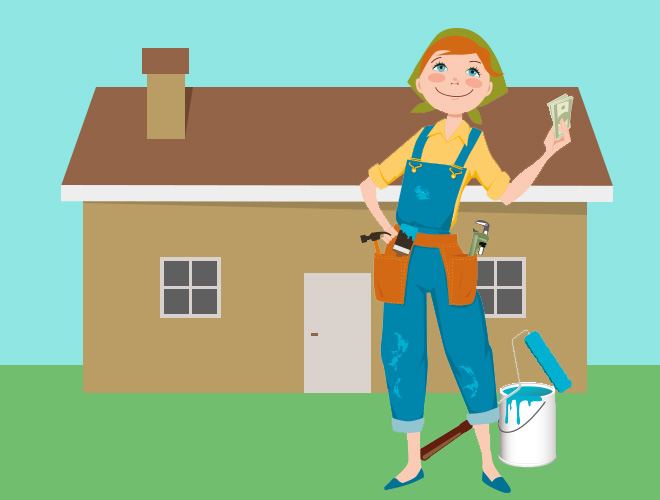 You've decided not to call a professional in. You're going to save some cash and do it yourself. Turns out this DIY malarkey can be pretty pricey too. Luckily we're here to help make your wallet a little happier with our tips on how to save cash on your DIY jobs. From big projects to small, we've got the lot covered.
Get Insured
Before you start, check your insurance. Do you have accidental cover with it? If not, then get it – it only takes a small slip and you've got a massive bill on your hands. It might cost you now but if you make sure you're covered you will save money on mistakes. You'll be glad you did.
Ask for Advice
Don't mess it up before you start. Do you have any mates who know a lot about DIY? Ask how to do it properly, and you won't have to pay for it twice because you made a mistake. It might save a bit of cash and you can pick up a few tricks whilst you are at it. If you haven't got a mate in the know, get online where there's loads of expert advice. A great place to try is YouTube where there are lots of videos showing a step by step guide to most jobs.
Get it Right
Don't rush and cut corners. A bodge job won't look good so take care to prep properly. Get it right first time every time and you won't end up paying for it in the long run. Skip the dust sheet and you could mess up the furniture. Hurried measuring might leave you buying materials twice. You hit a pipe and end up flooding the bedroom. You get the picture.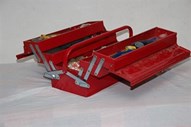 Tool Storage
I bet your toolbox looks like ours. It's easy to let it go. All you need to get back on track are three words. Safe, clean, sharp. Safe: store in a good toolbox, in the house or garage so they don't get lost or nicked. Clean: after every use. Put them back where they belong and keep them dry. Sharp: saws, drill-bits, lawn-mower blades, axes, tools with edges need sharpening regularly to stop breakage. Look after them and save some cash.                                                                                         
Rent Tools
Some tools are expensive, and you don't have to buy them all. If you need a specialised tool for a one-off job, rent it. Floor sanders, dryers and damp metres; how often are you going to pick them up? Rental is cheaper than buying if you're not going to use the tool all the time.
Choose Your Job
Before you tackle the big stuff, get the boring stuff out the way. If you take on lagging pipes, installing insulation and mending leaky taps you'll save money on your bills. They're not the fun bit but the cash will come in handy for your bigger projects.
Materials
Materials are one of the biggest expenses in any job, but you can save if you know how. Shopping around is your best bet. The big DIY shops are convenient but not always the cheapest. Take a look at your local independent hardware store – they might surprise you. Things like nuts, bolts and screws can be found in pound shops. For bigger stuff try Ebay, you can even get second hand kitchens here. Gumtree and your local paper will advertise new and used items. Check out freecycle for useful freebies.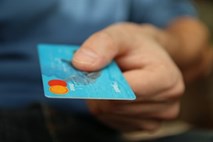 Credit Card
Expensive buy coming up? Pay by credit card and you get some extra protection. Anything over £100 is protected for things like faulty goods or if the company goes under and doesn't deliver. Hit a snag and the Consumer Credit Act will sort you out, and save you a ton of dough. If you're trying to save money, make sure to pay it off quickly or you'll get hit with the interest.
Get a tradesman
Know your limits. Boiler repair needs Gas Safe registration, and electrics should only be tackled by professionals. Call them in and stay safe. But don't get mugged off. Ask for an itemised quote in writing and don't give cash up front. Even if they do offer a discount.