Mortgage Free in '23 Competition Winner Announced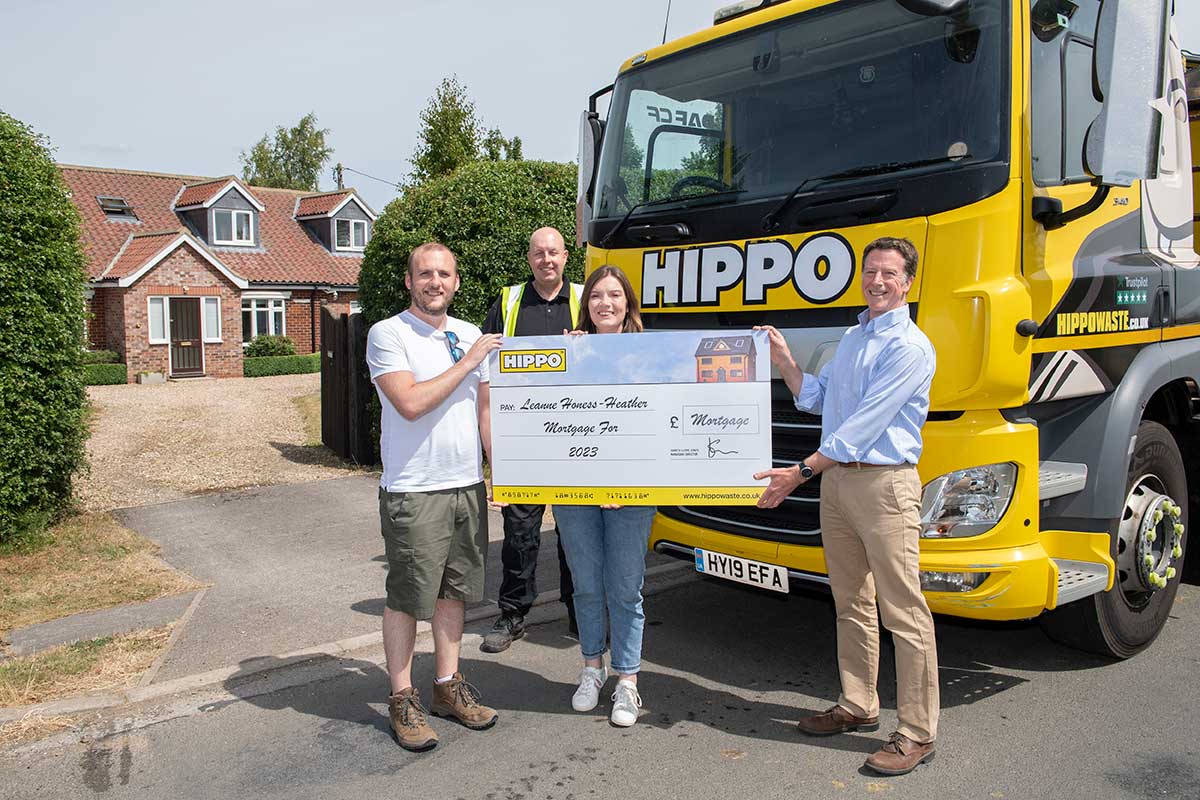 Leanne Honess-Heather of Driffield is now mortgage free for the entirety of 2023 thanks to a nationwide competition run by waste removal experts HIPPO.
Leanne entered the high value competition after buying a HIPPOBAG online. She and her husband were using the HIPPOBAG to get rid of guttering, old wood and other rubbish left by the previous owners of the home that they had bought in summer 2021. Sadly, the couple had been unable to renovate the property in those early months due to an unexpected family bereavement.
Leanne explained: "We got our house the day after my Dad passed away and it's been one thing after another since then. I kept thinking that we were due some luck but when I received the call from HIPPO about the competition, I didn't actually believe the lady on the phone for about 10 minutes! It was such a shock to know we'd won and also very exciting - we can now accelerate our renovation plans that have been put on hold for so long. It feels like we've won the lottery!"
Among other things, Leanne and her husband are planning to use the money they save to restore the allotment in their garden and do preservation work to encourage wildlife. They've bought another HIPPOBAG to help them with the work.
Leanne continued: "When I was looking into options for clearing garden and building waste, I'd never heard of HIPPOBAGs. At first I thought it wouldn't be able to hold everything we needed to get rid of, but it's far stronger than we'd expected and surprisingly spacious. The HIPPOBAG was also really easy to order, put in place and get picked up, unlike a massive skip. We didn't even need to be there when it was collected."
For more information on HIPPOBAGs or the recent "Mortgage-free for '23" competition, please call HIPPO on 0333 999 0 999 or visit hippowaste.co.uk.