No More Fees for DIY Waste Disposal: A Positive Step Towards Responsible Waste Management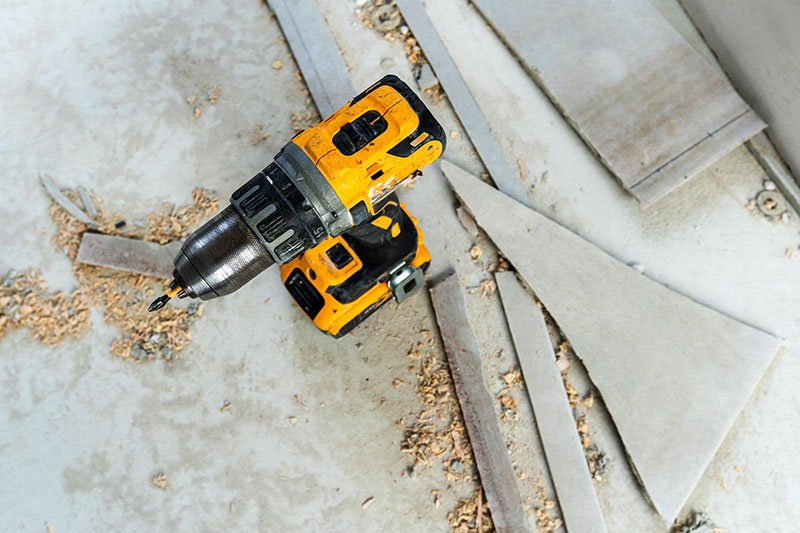 Recently, Environment Minister Rebecca Pow made a significant announcement that brings good news to households across the country. The government has decided to abolish the fees introduced by some local authorities since 2016 for disposing of DIY waste at household waste recycling centres (HWRCs). This move aims to support responsible waste disposal and encourage recycling. The change will come into effect later in 2023. In this blog, we will explore the benefits and implications of this change, shedding light on its positive impact on households and the environment.
The Problem with DIY Waste Fees
For years, many local authorities have imposed fees on individuals who wished to dispose of their DIY waste at designated recycling centres. These fees created a financial burden on households, making responsible waste disposal an expensive endeavour. Unfortunately, this often resulted in individuals resorting to improper disposal methods, leading to an increase in fly-tipping and environmental pollution – despite some councils stating it would not have an impact.
Public Support and Government Action
The decision to eliminate DIY waste fees stems from overwhelming public support and feedback. Recognising the importance of treating DIY waste in the same way as general household waste, the government aims to promote responsible waste management and recycling. By removing these fees, the government intends to make waste disposal easier and more accessible for individuals while fostering a culture of recycling and waste reduction.
Benefits for Households and the Environment
The elimination of DIY waste fees comes with several benefits for households and the environment. Firstly, households can now save money, up to £10 per individual item, when disposing of their DIY waste. This change relieves the financial burden for those undertaking home improvement projects, making waste disposal free of charge and reducing DIY project costs. Additionally, by removing the fees, there is a reduced financial incentive for people to engage with unlicensed waste disposal services, which helps tackle fly-tipping incidents.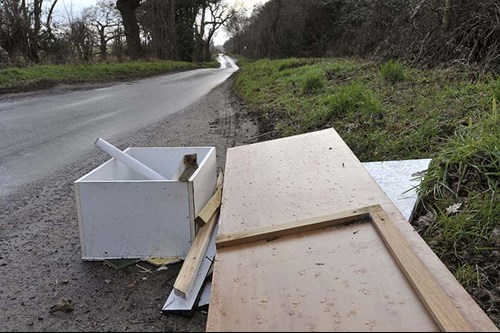 Government's Comprehensive Approach
The government's decision to abolish DIY waste fees is part of a broader effort to combat waste crime and fly-tipping. Grants totalling £775,000 have been allocated to support local authorities in implementing anti-fly-tipping projects. The government is also actively consulting on reforms to waste carrier regulations and the introduction of digital waste tracking to enhance waste management practices and track waste more efficiently. Collaboration with the National Fly-Tipping Prevention Group is underway to develop a fly-tipping toolkit that aids local authorities in implementing best practices.
Support from Environmental Organisations
The decision to remove DIY waste fees has received support from environmental organisations. Jacob Hayler, Executive Director of the Environmental Services Association, has welcomed the measures, acknowledging their role in ensuring correct and responsible waste disposal. Proper waste management practices prevent waste from falling into the wrong hands or being illegally dumped, safeguarding the environment and public health.
Ensuring Consistency and Protecting the Environment
The government has clarified since 2015 that local taxpayers should not be charged for household waste disposal. By treating DIY waste the same as general household waste, the government aims to ensure consistent waste management practices. These reforms promote responsible waste disposal, encourage recycling, and protect the local environment from the harmful effects of illegal dumping and poor waste disposal practices.
---
If transporting your own DIY waste to your local HMRC is not for you, HIPPO is on hand with our HIPPOBAG and Skip Hire services. With a range of sizes, we can handle any of your DIY project's waste with ease, and ensure it is disposed correctly and not left by the roadside.
The abolition of fees for DIY waste disposal marks a significant step towards responsible waste management in the UK. This change saves households money, makes disposing of DIY waste more convenient, and reduces the likelihood of illegal waste dumping. By encouraging responsible waste disposal and continuing comprehensive efforts to combat waste crime, we can create a cleaner and more sustainable environment for all.