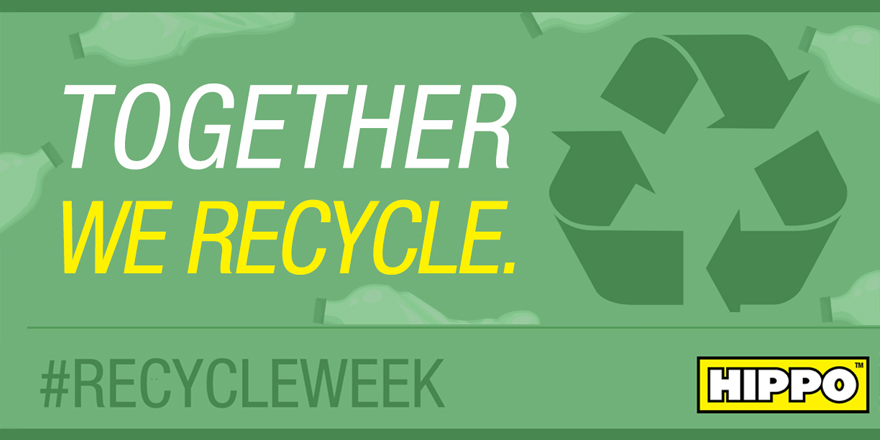 Together We Recycle - #recycleweek
Organised by Recycle Now, this week (21st - 27th Sept 2020) is the 17th annual Recycle Week! Each year has a specific theme and 2020 is based around thanking the nation for its commitment to recycling throughout the ongoing COVID-19 pandemic despite many challenges - from those at home making the effort to segregate their waste appropriately, to the hard workers who collect the recycling or work anywhere in the industry.
"Recycle Week 2020 celebrates the unsung heroes who have kept the nation clean and waste-free – this year and every year. We want to thank our collection workers. For carrying on, while everything else slowed down. We want to thank you, the public, for continuing to recycle. No matter what life throws in the way. And protecting our nation and our planet for the future. Together – We Recycle" - Recycle now
You can see their heartfelt video 'Our Unsung heroes' here:
It's thanks to the hard work of many of our colleagues at HIPPO and in the wider industry (such as those at the 250+ Trusted Waste Transfer Stations we have partnered with), that we've been able to carry on as close to normal as possible: picking up your waste from all corners of Great Britain.
Whilst Tips and Household Waste & Recycling Centres faced pressure in having to close at the height of the national lockdown, and certain council collections had to be reduced - waste transfer stations across the country remained open and the public adapted to using licensed waste operators like us to ensure their waste was dealt with responsibly, including as much as possible being recycled.
What can You Recycle?
When it comes to recycling at home, we do all try our best! However, as noted on Recycle Now's Recycle Week page, it's fairly common for households to put an item or two in the general rubbish they could actually recycle, or alternatively put something in the recycling bin that unfortunately can't be accepted in their area.
Using Recycle Now's Recycling Locater you can find out where you can recycle specific items, what to put in your recycling at home and find your nearest recycling locations. 
You can also visit this gov.uk page on recycling collections to find more about your local Council's recycling initiatives. 
Responsible and reliable waste disposal and recycling from HIPPO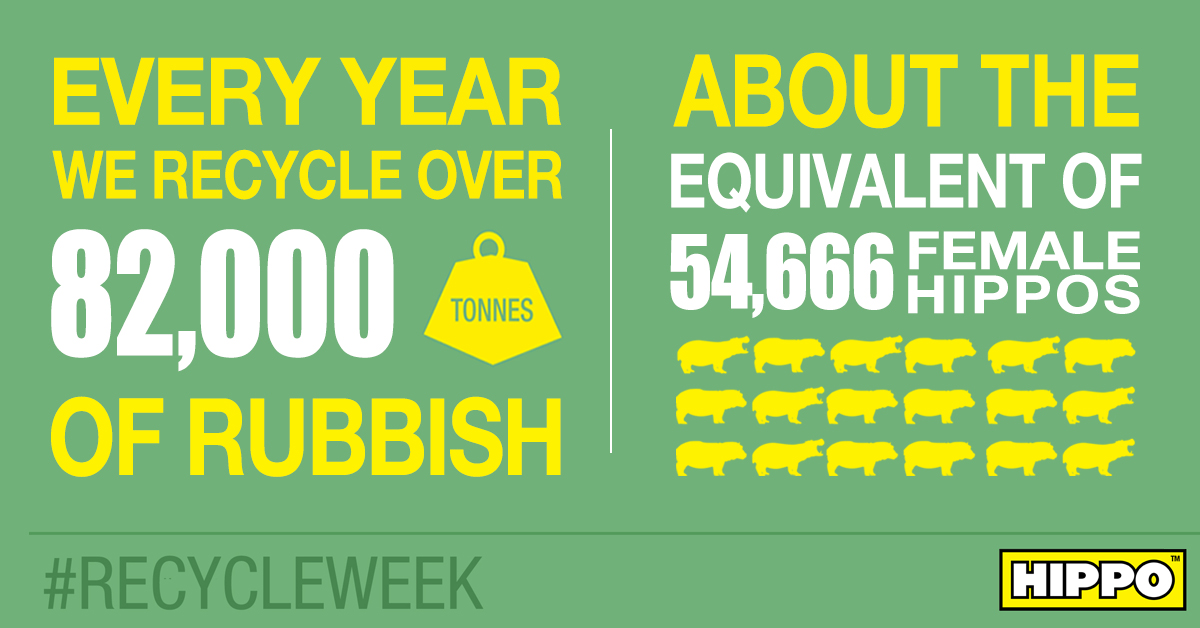 The Environment Agency recognises HIPPO as a registered waste carrier and all of the waste we collect is taken to and sorted at one of over 250 accredited waste transfer stations nationwide which have been personally audited by us and share our commitment to recycling – so we know your waste is being recycled responsibly.
Over 95% of the waste we take to waste transfer stations is recycled and diverted from landfill. While our HIPPOBAGs are single use, they are 100% recyclable and will never end up in landfill! To find out more about the journey of waste through HIPPO, visit our Recycling at HIPPO page.