HIPPO's Road Safety Heroes - ROAD SAFETY WEEK 2021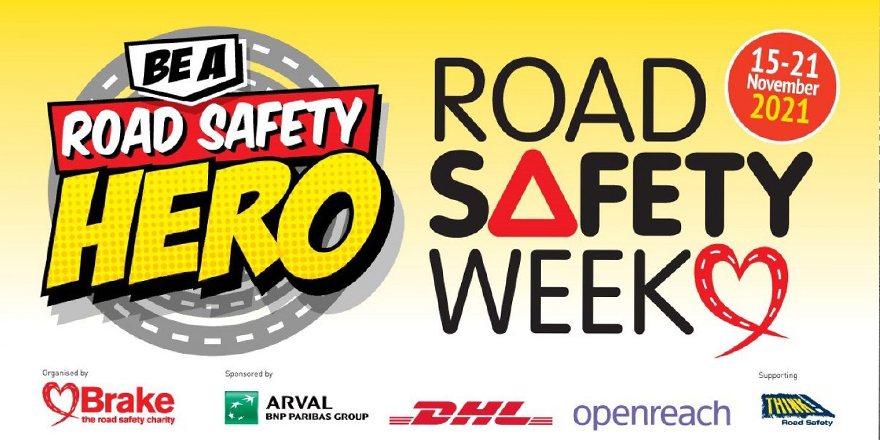 Road Safety Week (15th – 21st November) is an awareness campaign organised by the charity Brake, who support families affected by road crashes, while campaigning for safer, healthier journeys for everyone. This year, the initiative is focusing on Road Safety Heroes and HIPPO is keen to praise their own fleet as their vigilant work practices help to keep Britain's roads safer.
Gail Clayton, SHEQ Manager at HIPPO – also a Chartered Member of the Institute of Logistic and Transport – explains:
"We feel very lucky at HIPPO to have a team of drivers that really care about doing their work safely and respectfully. Many of our drivers live within the communities in which they work. So they know their area like the back of their hands and are familiar with any narrow, awkward roads that might require extra special care and focus. As well as driving being a key part of their everyday work, operating the HIPPOBAG crane takes a great deal of expertise, particularly in busy areas where pedestrians and cyclists are frequently passing.
"All of our HIPPO drivers are highly trained and regularly assessed to ensure complete competence and safety in their work. Equally, HIPPO ensures that HIPPOBAG vehicles are well-equipped to support their drivers, who are qualified for daily inspection purposes. We absolutely believe that our drivers are Road Safety Heroes. Their approach to their work and consideration for the safety of the public around them genuinely helps to keep our roads safer."
In addition to excellent driver safety, HIPPO ensures that their vehicles and other equipment not only meet the necessary standards, but exceed them. All trucks are fitted with 360⁰ cameras and Direct Vision Standard (DVS) equipment that is verified by Transport for London, including side sensor alarms; audible left turn and reversing warnings; and the ability to access real-time data if necessary. While only required in the London area, this level of safety equipment has been rolled out by HIPPO across their entire nationwide fleet. What's more, professional route planning, scheduling and optimisation software enables HIPPO to improve efficiency and journey safety, which equally ensures drivers are not inclined to speed.
All HIPPO drivers undergo an in-depth induction process, as well as twice-yearly driving and eye sight assessments. What's more, they all have a Line Manager who spends time with them on a regular basis, inspecting their vehicles; auditing their PPE and insurance documents; and checking their road safety knowledge. Road safety is truly embedded into a HIPPO driver's working week.
HIPPO is a member of British Safety Council (BSC), CHAS Health and Safety Scheme, Logistics UK and the Royal Society for the Prevention of Accidents (RoSPA).
We will always strive to operate as safely as possible and look forward to sharing more about this aspect of HIPPO on the blog in the near future.