Road Safety Week 2020 - NO NEED TO SPEED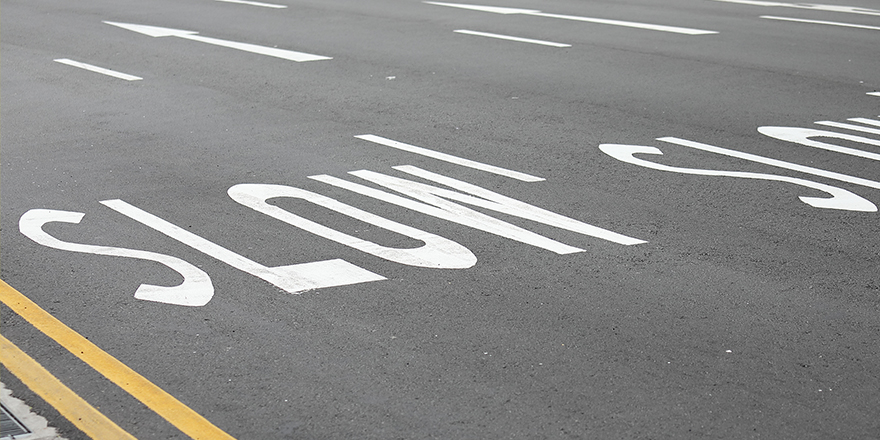 Road Safety Week is an initiative from Brake, the road safety charity, that has been running every year since 1997. A different theme is selected each year to bring focus to a certain aspect of road safety and the theme for 2020 is speed, with their 'NO NEED TO SPEED' campaign.
"The formula is simple: the higher the speed, the longer the stopping distance, the harder the crash and the greater the risk of death and injury." - Brake, Road Safety Week 2020
Brake's ultimate vision is a world with zero serious injuries and road deaths, where everyone can move in a safe and healthy way.
HIPPO's view on Road Safety Week 2020
With a nationwide fleet of waste removal vehicles and employees who travel daily for work purposes, road safety is something we take extremely seriously at HIPPO. We have a commitment to our employees, their families, our customers and the communities we work within to operate as safely as possible.
Loving to lead by example, we are members of British Safety Council, CHAS Health and Safety Scheme, Logistics UK and the Royal Society for the Prevention of Accidents (RoSPA).
Our Operations Manager, Gail Clayton, is a Chartered Member of the Institute of Logistic and Transport, a very experienced HGV driver (with nearly 30 years working within the road transport industry), and is extremely passionate about road safety. With years of experience on the road, it's a subject close to her heart and she supports Road Safety week every year by bringing awareness of the event to the drivers she works with - this year being no exception.
"Road Safety Week is important to HIPPO and its drivers. Using Brake's resources, we can re-emphasise the importance of driving considerately within our communities. Our drivers have extensive knowledge of local roads within their own communities, but Road Safety Week reminds us all of the responsibility we each have to help make our roads safer. The need to slow down and drive according to the road conditions is one of the critical messages we promote at HIPPO." – Gail Clayton CMLIT, Operations Manager at HIPPO
Here are just some of the ways HIPPO works proactively to reduce speed as a factor in road safety / potential incidents...
We advise / train our drivers to:


Never exceed speed limits
To drive at safe and appropriate speeds in adverse weather conditions
Maintain safe following distance from the vehicle in front
Avoid unnecessary risks like dangerous overtaking
Raise any safety concerns with their line manager
Professional route planning, scheduling and optimisation software enables us to improve efficiency and journey safety - ensuring drivers never feel the need to speed


Active fleet tracking and telematics analysis helps to provide a complete picture of our vehicles in real time, at all times - allowing us to monitor driver behaviour and address any issues that arise


Purchasing & maintaining safe vehicles that utilise the latest safety technology


Investigating incidents to establish the immediate and root cause of what happened


Following disciplinary procedures for non-compliance
We will always strive to operate as safely as possible and look forward to sharing more about this aspect of HIPPO on the blog in the near future. 
Find out more -  Road Safety Week 2020 and Brake
Learn more about why speed matters for the safety of our roads here.
Find out the latest news and engage with Road Safety Week 2020 via Brake on Twitter, Facebook, on their blog.