Rogue traders caught in the act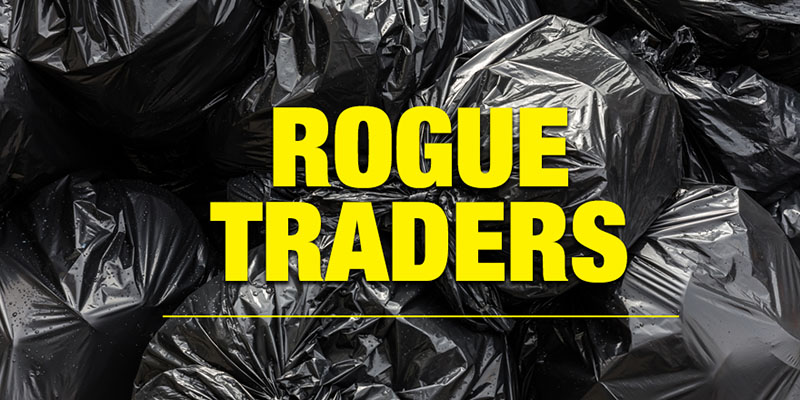 You may have seen the BBC Watchdog report all about rogue house clearance companies – if not it's well worth a watch if you are thinking of having your rubbish removed. You can watch it here.
The BBC's Watchdog team 'Rogue Traders' caught a company fly-tipping the rubbish they had picked up for a house clearance. And if you weren't sure or didn't know, it is illegal to dump any waste anywhere in the UK and is seen as an environmental crime. In fact you as the homeowner are actually liable for this and there are significant fines.
The Watchdog sting
The sting carried out by the BBC saw them phone and book a company to a fake property to pick up various items. They should have been taken away to be resold or recycled. That wasn't the case. Little did they know that both the fridge and sofa contained hidden tracking devices. It didn't take more than a few hours for the company to dump those items, not at an official waste site, but in the middle of the countryside.
Just to make sure it wasn't a one-off they set the company up again and they followed the same appalling behaviour and repeated the act of fly tipping all over again.
Fly tipping is a problem on the rise and isn't just one rogue company – it is taking place across the length and breadth of the UK and quite simply it's all about money. All businesses that go to a tip site to dispose of waste will be charged for its safe disposal and recycling: depending on the type of waste and volume this can run into thousands. That means a rogue trader that disposes of waste by fly tipping will be saving thousands of pounds every year and that's why so many do it. According to the Watchdog episode 114 fly tipping incidents take place every hour in England. Whilst rogue traders make money your council tax is used to clear the waste away and in 2017 £58 million of council tax money was used for this.
You really should care – you're responsible
Many consumers don't realise that if a rogue trader does dispose of your rubbish by fly tipping then as far as the council is concerned you are responsible. It is down to you to engage a reputable company like HIPPO to get rid of things. Councils are tackling this issue with growing seriousness and, like the Watchdog team, do sometimes trace rubbish to its source. It's a shame this is necessary but standing up to fly tipping is everyone's responsibility.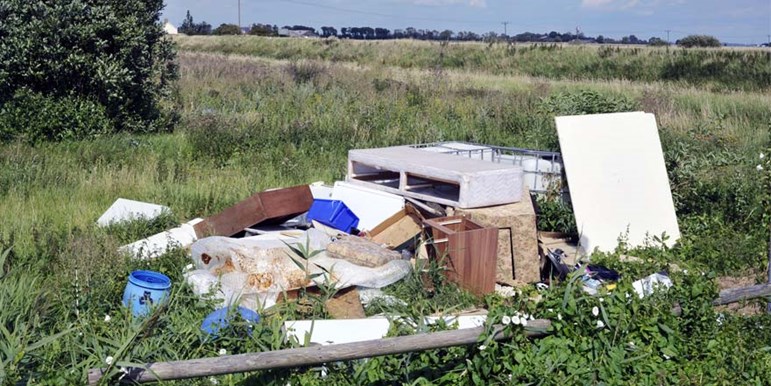 Act now
There are some simple steps that you can take to fight against fly tipping and put these rogue traders out of business.
The Environment Agency issues a Waste Carrier Licence to all legal businesses that carry your rubbish away. Just ask to see it from the company – any proper company like HIPPO will be only too happy to share it with you. If they have no licence, don't use them.
Don't pay in cash. Credit card transactions are more secure and allow for improved tracking of any transaction.
Ask them if they have public liability insurance. This is an important protection for you and their employees. You'd expect nothing less from a good company.
If the items cannot be sold they will all go to a tipping site – ask questions about this and you'll find those companies that really care will be able to give you all the details of the waste and the tipping / recycling process. HIPPO is proud of its 95% recycling rate and we really know our stuff. Just ask.
If the price seems too good to be true then it probably is. Get quotes from a few companies and remember they all have to pay for wages, fuel and those tipping charges. If a quote is a lot lower than others then they may possibly be cutting some corners somewhere. If in doubt, avoid them.
Look online at the various review sites. HIPPO has a 5-star reputation through thousands of Trustpilot reviews. Check your reviews and listen to the words of genuine customers to help you make a choice.
What to do if in doubt
Use the government's website to report fly tipping and you will be taken straight to the relevant council to report it at a local level. They will be as keen as you to get rid of this activity that blights the area. Also use those review sites and make sure everyone knows of your experience.
HIPPO is a national licensed carrier established in 2002. We're happy to be completely transparent with all our customers and remain proud to be at the forefront of innovations and standards within the waste industry.