The UK DIY Skills Shortage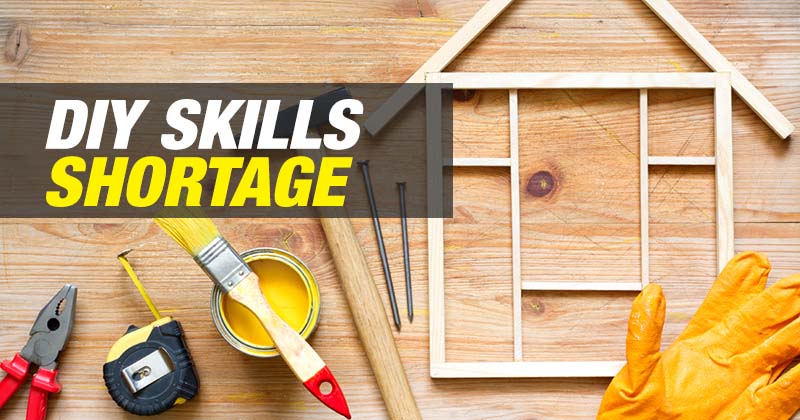 In this blog we're going to delve into a topic that's close to home for many of us - the DIY skills shortage in the UK. In an era where self-sufficiency and saving money at home is increasingly valued, the ability to carry out DIY tasks is more important than ever. Yet, it seems that a significant number of us are feeling less than confident when it comes to wielding a hammer or a paintbrush. Here at HIPPO we wanted to explore this issue further and carried out a survey with some surprising results!
The DIY Skills Shortage in Numbers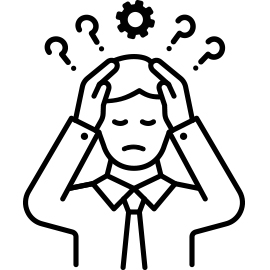 52% of Brits avoid DIY due to their lack of skills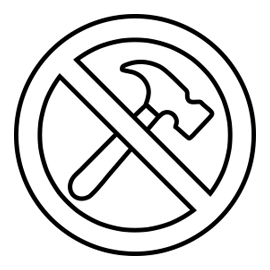 38% of UK adults admitted to not owning a hammer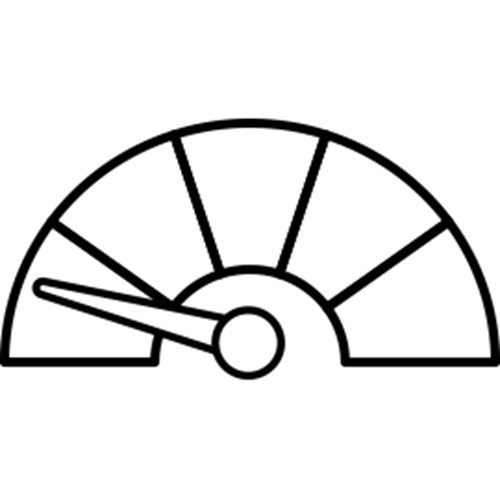 46% admit to simply not having the confidence
The statistics paint a clear picture of the DIY skills gap in our country. A staggering 52% of Brits avoid DIY due to their lack of skills. That's more than half of us who feel unable to tackle even the simplest of home improvement tasks. Moreover, 38% of UK adults admit to not owning a hammer, a basic tool in any DIY toolkit. Meanwhile 46% confess to simply not having the confidence to undertake DIY tasks. These figures highlight a pressing issue that needs to be addressed.
If this feels all too familiar, we have some tips to help you overcome your DIY fears...
9 Tips to Boost Your DIY Confidence

A lick of paint can go a long way
To help reduce waste and ensure your painting area is kept nice and tidy, stretch an elastic band over the length of your paint tin and shift it across into the middle to help you get any excess paint off your brush and avoid unwanted spillages. Make sure you cover your paint tray and brushes with cling film between painting sessions to help save additional time, energy and paint.

Make sure you've got the right tools for the job
It may sound obvious, but before you start any DIY job, you need to make sure you have the right tools to hand. HIPPO's research shows that 38% of Brits don't own a hammer while 34% say they don't have the right tools overall. If you're creating a DIY starter kit, my top tool recommendations are a hammer, screwdriver, tape measure, drill and pliers.

Keep things tidy to help save time
To keep on track of bigger indoor or outdoor mess that comes from your DIY projects, consider a HIPPOBAG. You can fill it up and book a collection with HIPPO to take it away – plus you can rest easy knowing that the waste will be disposed of ethically with at least 95% being recycled.

Always start small
The trick with DIY is often to start off small and slowly build up your confidence. The following is a great tip to hang a picture up on the wall with limited hassle.
Squeeze a little bit of toothpaste on the outside of the nail hook hanger on the back of the picture frame
Place the picture on the wall where you'd like to hang it
Once the picture is precisely positioned, press down a little, allowing the toothpaste to naturally leave its mark on the wall, this will leave a clear mark where you need to put the nail

Skill-share with friends and family
If you've recently learned a new DIY skill or discovered a quick and easy tip or trick, make sure you share it with others, as just over 1 in 4 (26%) of us admit to not educating others on how to do DIY tasks. Sharing tips is so important as we often assume other people are better at DIY than us but in fact 52% of Brits avoid DIY due to their lack of skills and 46% admit to not having the confidence.

Pay attention to detail
DIY shelves are great for extra storage or displays in any room. While it might seem overwhelming choosing a position or ensuring they're straight, a little extra effort can go a long way in making the job much more efficient. When putting up shelves at home, use masking tape to visualise where the shelf will go and to help mark out where the nails will be drilled.
Firstly, use the masking tape on the back of your shelf to mark your screw holes, then peel your tape off
Transfer the tape to the wall, and use a spirit level to make sure everything is straight before drilling where you have marked on the tape
Peel away the tape and add in the screws

Shine a Light
If you're painting a wooden surface, it's a good idea to paint over knots with knotting solution otherwise the sap will bleed through any paint you apply. A wood primer followed by an oil-based undercoat should also be used and finished with an oil-based gloss or topcoat. To ensure you have a paint job with a smooth finish, use a light to find any missed spots. Position the light so it shines across the painted wood surface and detect any patchy surfaces, loose paint or blemishes which need a little extra work. Take a pencil and lightly circle the spots that you need to come back to.

Work with what you've got
Now more than ever, we're looking for cost effective ways to make home improvements without breaking the bank. If you have any unwanted pallets lying around, you can use these to your advantage – get creative and make some shelves for your garden so you can display potted plants, plant some herbs and store your garden accessories.

DIY doesn't have to be draining
The top job Brits least look forward to doing is clearing a blocked drain. If you do have to attempt this job, sometimes your solution is right in front of you. Try pouring hot water down the drain, then follow it with one cup of bicarbonate of soda and a cup of vinegar. Leave it for ten minutes, then chase it with hotter water.
---
The DIY skills shortage in the UK is a real issue, but it's one that we can overcome. By investing in the right tools, starting small, sharing our skills, and paying attention to detail, we can all become DIY heroes. So, why not give it a go? You might surprise yourself with what you can achieve.
DIY is not just about improving your home. It's also about improving yourself. So, let's roll up our sleeves, pick up that hammer, and start building a better future, one DIY project at a time.