HIPPO Win A Mini Competition Winner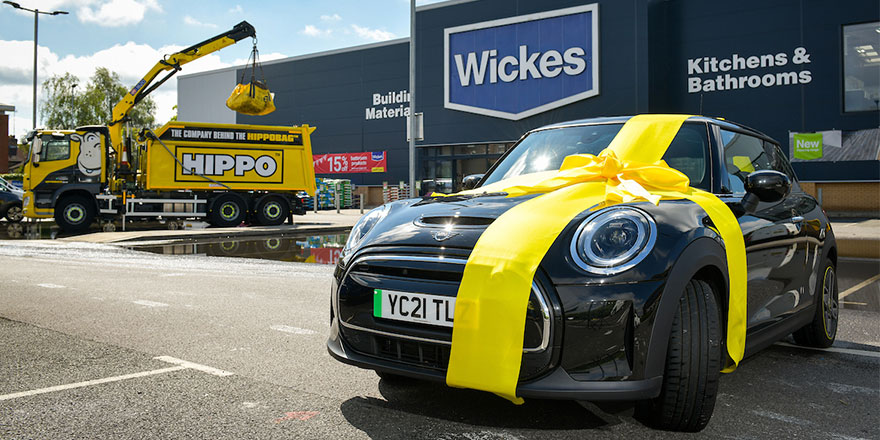 Staines resident, Nicki Coveney is now the proud owner of a brand new electric MINI Electric thanks to a lucky HIPPOBAG purchase.
Nicki was at home when she received the email from HIPPO explaining that after recently purchasing a HIPPOBAG and entering the exciting WIN A MINI prize draw, she had been drawn as the winning entry.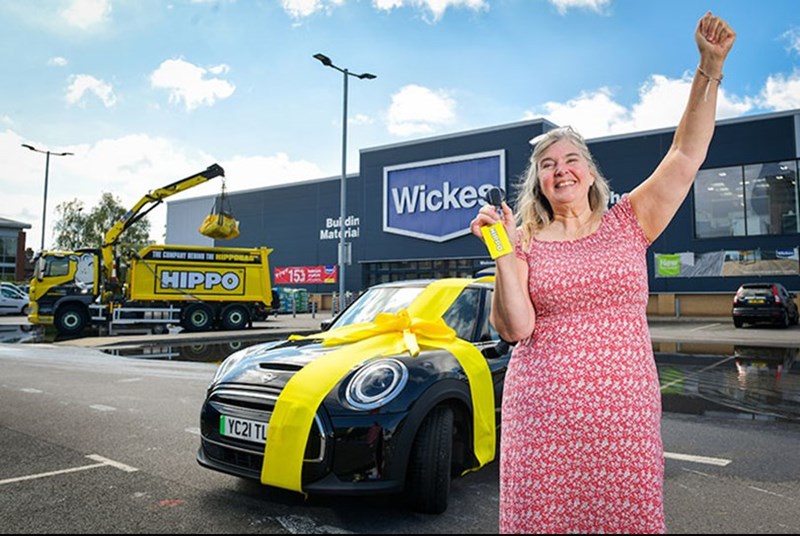 Nicki purchased the winning HIPPOBAG at Wickes in Staines, where she collected her fantastic prize earlier today. Nicki comments on her win:
"My husband and I were very, very excited to have won a new MINI Electric! When I read the email from HIPPO, I didn't quite believe it so had to call them to double check it wasn't a hoax! We were besides ourselves when we realised that it was for real! I never win anything and this is such incredible timing as my son's car is getting very old and needs replacing. My husband will now be able to give my son his old car as he will be driving the new MINI Electric to work because he covers the most miles and we're keen to have a greener lifestyle as a family. HIPPO has been so efficient and professional with everything and we are looking forward to sorting the garden and using our HIPPOBAG to clear away some rubble in the next couple of weeks and have HIPPO collect it."
HIPPO are both the organisers behind this high value prize draw and the innovators behind the HIPPOBAG, which is the UK's first alternative to a traditional metal skip.
Sam Norris, Sales Manager for HIPPO, was at Wickes in Staines on Tuesday 10th August to hand over the keys for the new MINI Electric to the lucky winner, Nicki. They were joined by Wickes Deputy Store Manager, Calli Bellhouse.
For more information, please call HIPPO on 0333 999 0 999 or visit hippowaste.co.uk.