Win the Chance to Declutter your Home with the Essex House Dolly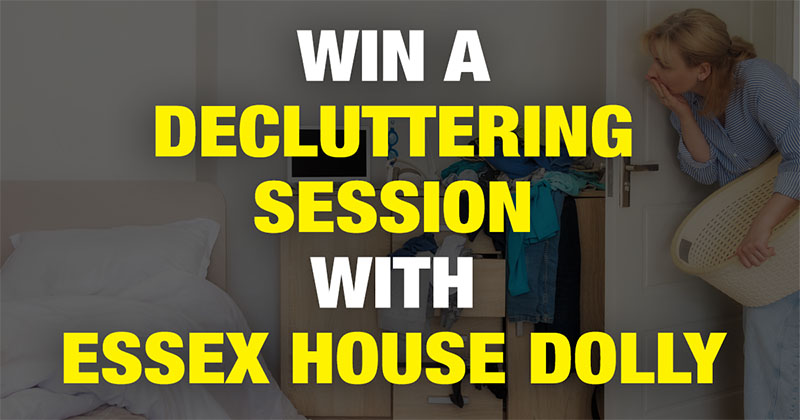 Have you got one of those pesky kitchen cupboards you dread opening? You know the one with all the Tupperware and pans that fall straight out as soon as you open the door? Or perhaps a wardrobe or make-up cabinet that you tidy and organise to get just how you like it, and a few days later it's back to chaos and you can't find what you're looking for?
If you answered yes to any of these questions - you're not alone, and our latest competition may be just the thing you need to get your home in order and give your head some peace of mind.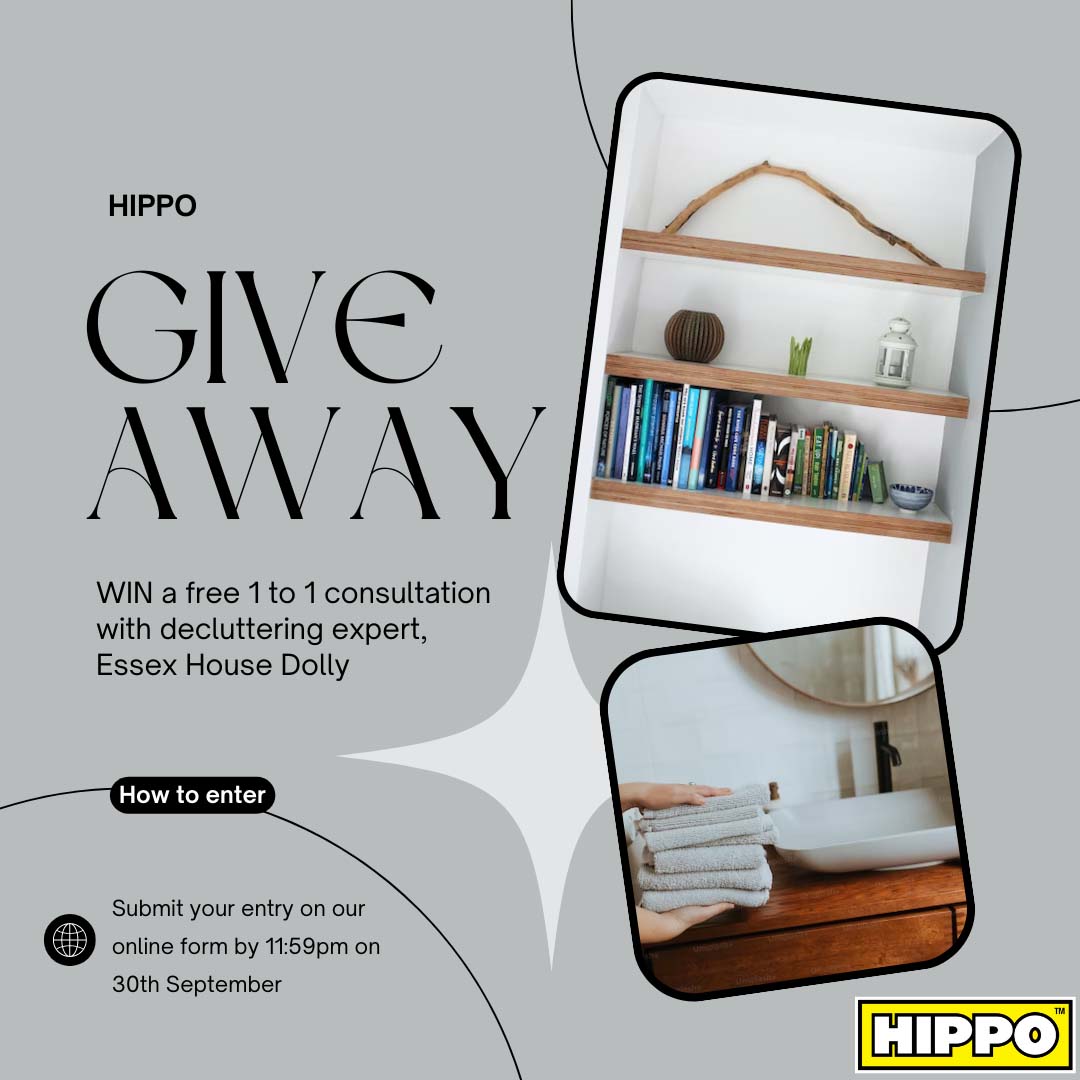 To bring you this opportunity, we've partnered up with the fantastic Essex House Dolly, offering one lucky person the chance to win a free 1 to 1 decluttering session with the famous decluttering and organising expert.
The winner will receive one free virtual consultation with the Essex House Dolly worth £150, where she'll provide you personalised decluttering and organisation tips, tailored to your specific goals.
How to Win
To be in with a chance of winning, all you need to do is submit your name, date of birth and email address using the form at the bottom of this page. Participants must be a minimum of 18 years old to apply and a UK resident with internet access to be able to join the online call.
Entries close at 11.59pm on 30th September 2023, so submit your name ASAP to be in with a chance of winning!
Reduce the clutter with HIPPO
Our very own Harry Lloyd, Head of Digital and Customer Marketing at HIPPO says:
"We're really excited to team up with the fantastic Nicola (aka Essex House Dolly) for this competition, not only because she's an expert at what she does, but also because we know how difficult it can be to keep on top of things like tidying and decluttering in the home.
"We all know how stressful it is to keep things neat and tidy around the home, and it can be even harder for those with kids or pets, with mess sometimes piling up to a point where we feel so overwhelmed and unable to relax.
"Luckily, Nicola is on hand to help and will provide the winner with her top tips and strategies for combating the clutter in their home".
The Essex House Dolly has been an interior designer since 2002 and has been providing decluttering services since 2018. 
Her cleaning tips and tricks have been featured in numerous publications including Forbes, Metro, The Guardian, The Express, The Sun, NRLA magazine, Ideal Home Magazine, Huffington Post, Woman & Home Magazine, House Beautiful Magazine, and Closer Magazine.
You can follow her on Tik Tok, Twitter and Instagram at @essexhousedolly
---
Sorry, this competition is now closed.