Winners of Garden Makeover with Michael Perry Announced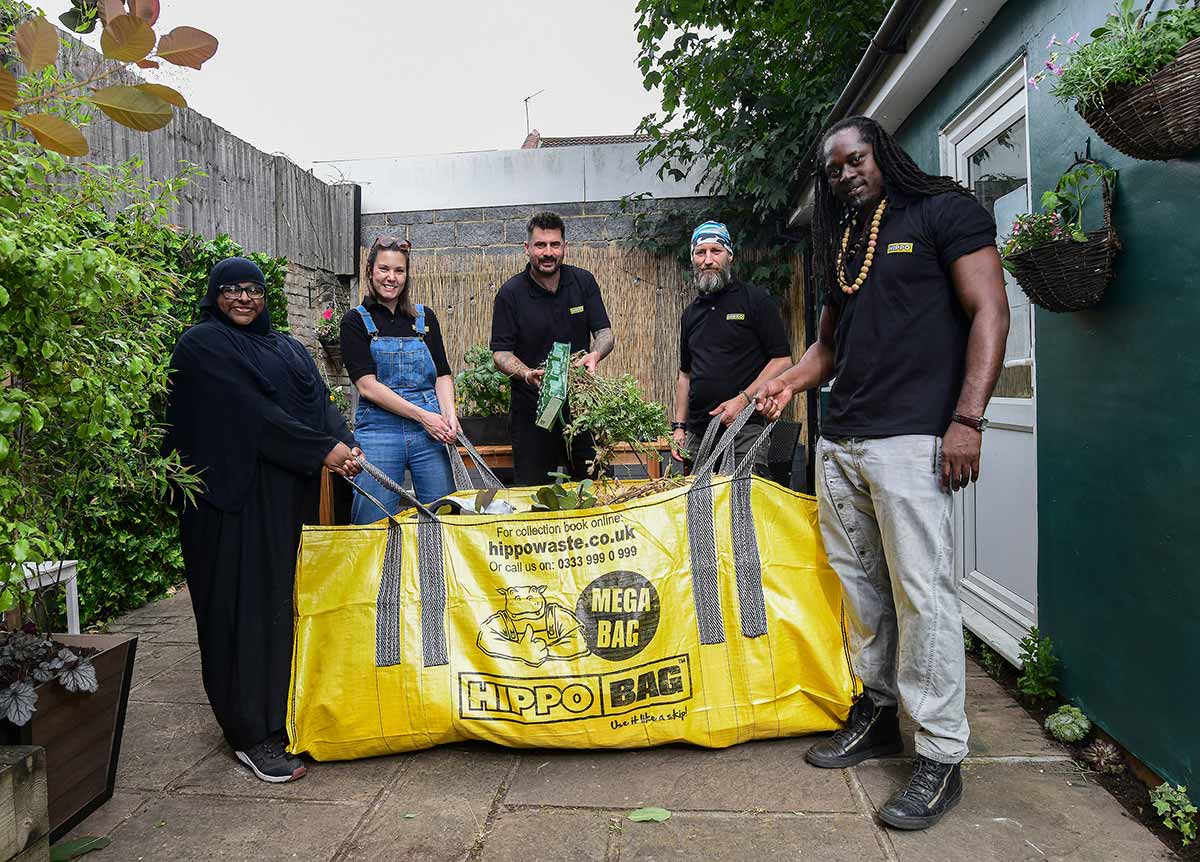 Oak House Children's Home in Ilford was the lucky winner of a garden makeover from celebrity gardener Michael Perry, aka Mr Plant Geek, thanks to waste removal experts HIPPO.
The competition, run by the creators of the HIPPOBAG, received almost 2,500 entries from individuals keen to win the high value prize, which included a consultation and hands-on help from Michael Perry; a £2,000 B&Q garden gift voucher and a HIPPOBAG to get rid of the waste generated during the garden improvements.
Harry Lloyd, Head of Marketing for HIPPO, explained the decision to award this exciting prize to Oak House Children's Home: "It was an incredibly difficult decision to make. We received so many worthy entries from people who we felt really deserved to see their garden transformed by Michael. However, we had only one prize to give. In the end, Oak House won because they proved from their photographs that the makeover could make a real difference and, more importantly, that it would have a hugely positive impact on Oak House's young people."
Michael, who spent 18 years as a plant expert for Thompson & Morgan before branching out into gardening work on TV shows like ITV This Morning, was instrumental in developing the initial garden designs ahead of joining the team at Oak House to help them transform the space. He commented:
"It was fantastic to be involved in a project that has a genuinely positive impact on the everyday lives of vulnerable young people. We transformed the fairly run-down, grey outside space at Oak House into a chill-out area that is brighter, more engaging and better for socialising. The space will become more colourful and more inviting as the plants grow and the children will be able to enjoy the garden in a more interactive way thanks to the addition of edible plants, like herbs, mint and marigolds. We also installed some solar powered festoon lights so that the area can now be used during the evening too."
The garden makeover took place on Friday 24th June with a number of the staff from the home helping out alongside Michael. Sabrina Agyei, Manager of Oak House, commented on the experience:
"The children and staff at Oak House were overjoyed to win this competition! The young people use the garden, which is outside our main classroom, on a daily basis for socialising but also as a space to regulate their emotions. This makeover has transformed an already valuable outdoor space into a much brighter, more inviting environment where we will be able to run lessons and children will be better able to relax and socialise. Thank you so much to HIPPO for the makeover. It looked fantastic and, at night, when the lights turn on, the space looks amazing!"
Oak House Children's Home supports young people between the ages of 10 and 18, providing invaluable opportunities to gain further education and experience. The transformed garden will play an important role in the holistic, therapeutic services provided by the residential support workers at Oak House for many years to come.
For more information, please call HIPPO on 0333 999 0 999 or visit hippowaste.co.uk.