Book a collection
HIPPOBAG: contact free collections in a few simple steps
Book a collection
Have your HIPPOBAG collected with a few simple steps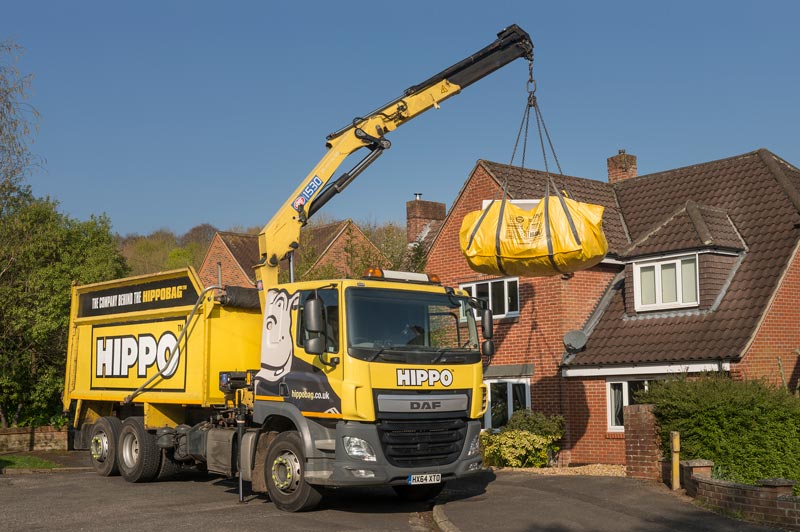 Book a HIPPO BAG collection! It's easy!
Bought a HIPPOBAG online or in store? Book a collection and we'll take it away in no time. Login, register or check out as a guest to make your booking.
Did you know it's your legal obligation to take reasonable measures to ensure waste is disposed of correctly and lawfully? It's important to avoid unauthorised waste removal providers and rogue traders.
HIPPO's 'Excellent' rated HIPPOBAG collection service is a quick, cost-effective and convenient rubbish removal solution for your home and garden waste that leaves you safe in the knowledge that your waste will be disposed of legally and responsibly.
The No.1 skip bag company: providing contact free collections

HIPPO turns 21!
Celebrating 21 years as the leading provider of skip bags in the UK

Carbon Neutral
HIPPO is now a carbon neutral business! Read more about our activity and investments around the world

HIPPO turns 21!
Celebrating 21 years as the leading provider of skip bags in the UK

Carbon Neutral
HIPPO is now a carbon neutral business! Read more about our activity and investments around the world