Skip Hire Leicester
Fast, convenient and reliable service
Perfect for your largest DIY projects
We can even sort the permit for you!
Find out more
How can HIPPO help with your skip hire needs in Leicester?
Are you looking for a reliable and trusted company to hire a skip from in Leicester? Look no further than HIPPO.
Whether you're looking for rubbish removal for lots of heavy waste or a small amount of light waste, here at HIPPO, we provide a fast, convenient and reliable skip hire service in Leicester that makes disposing of your project waste a breeze. 
Dedicated to accommodating a range of budgets, our skips are available in different sizes and can be booked online using our hassle-free, 24/7 booking system. 
We always put our customers first to ensure 100% customer satisfaction so you can rest assured that whatever we do, it's always done to the highest of standards
The types of skip hire we offer 
We have worked incredibly hard to be able to offer a variety of waste removal solutions, including our skip hire service with access to skips in sizes 6-12 yards.
From the moment you contact our specialist team, they'll help identify the best skip hire solution for you in Leicester.
Did you know? If you're going to put a skip on any part of a public road in Leicester, you'll need a skip permit. The good news is we can also help you with this by making sure a skip hire permit is obtained on your behalf before your skip is delivered. If you'd like to find out more about skip permits in your area, just enter your postcode into our online checker for an instant quote – it's as simple as that!
Our Man and Van service, 'Here to Clear' is an ideal solution if you don't want to do the heavy lifting yourself. Our two-person team will arrive, clear your rubbish from anywhere on your property, clear up once they're done and let you carry on with your day. If you have access issues or you'd simply prefer someone else to do the heavy lifting, give us a call. And remember, our flexible HIPPOBAGs are also a great option for your heavy and light waste needs.
Why choose HIPPO for your Leicester skip hire?
If you're looking for a fully flexible skip hire service in Leicester, HIPPO should always be your first port of call.
From the moment you get in touch with our friendly, helpful and professional team, we go above and beyond to ensure that you can experience a reliable service that meets your waste removal needs.
And one area of our business that we constantly prioritise is our role in helping to save the planet. With this in mind, we are committed to diverting over 95% of all waste collected from landfill and adopting an eco-friendly approach to waste management.
Use a HIPPOBAG for Rubbish Removal in Leicester
Skip Hire Leicester - How does it work?
If you have a large amount of garden, household or business rubbish to dispose of, skip hire often proves the most effective solution. HIPPO can make this process quick, simple and cost effective. Simply let us know where you live, choose a skip size to suit your needs, then make a booking right here.

ENTER YOUR POSTCODE
Enter your postcode in the box below to find skip hire prices and availability in your area

CHOOSE YOUR SKIP
Select a skip from a choice of 3 sizes: 6, 8 or 12 cubic yards

BOOK DIRECT
There's no need to go anywhere else, once you've decided on a size, you can book right here
Get a quote for Skip Hire in Leicester
Enter your full postcode below for availability and prices of local services
More information about Skip Hire in Leicester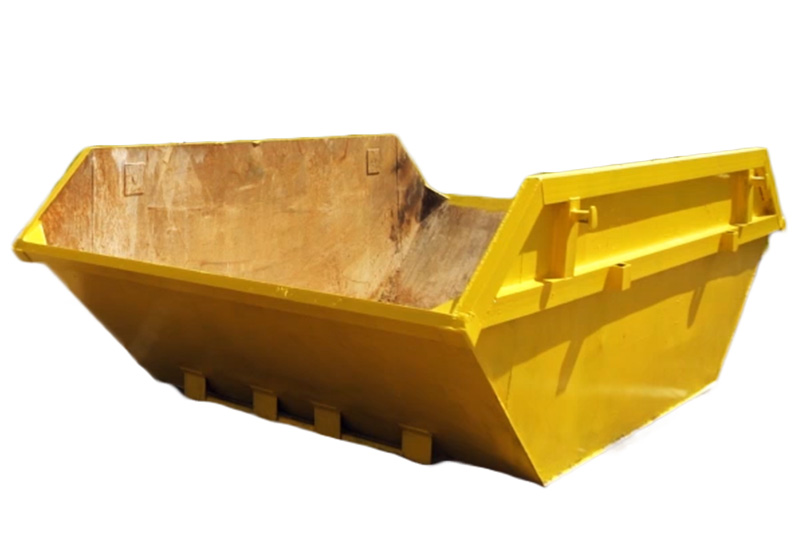 Skip Permit in Leicester
If you intend to place a skip on the public highway in Leicester, you must obtain a skip permit from your local authority, but don't worry – HIPPO can arrange this for you. This may take up to 3 days to be approved and we will let you know as soon as it is granted and confirm the skip delivery date by email or telephone.
To find out the cost and maximum duration of a permit for skip hire in Leicester (if applicable) simply use our online checker above.
Skip Hire Leicester parking suspensions
When positioning a skip on a public road or controlled parking zone you may require a parking suspension to be put in place – This allows a parking space or area of the road to be reserved to ensure that when your skip arrives, it can be positioned conveniently for you.
To find out more about parking suspensions when hiring a skip in Leicester, please get in touch with your local authority.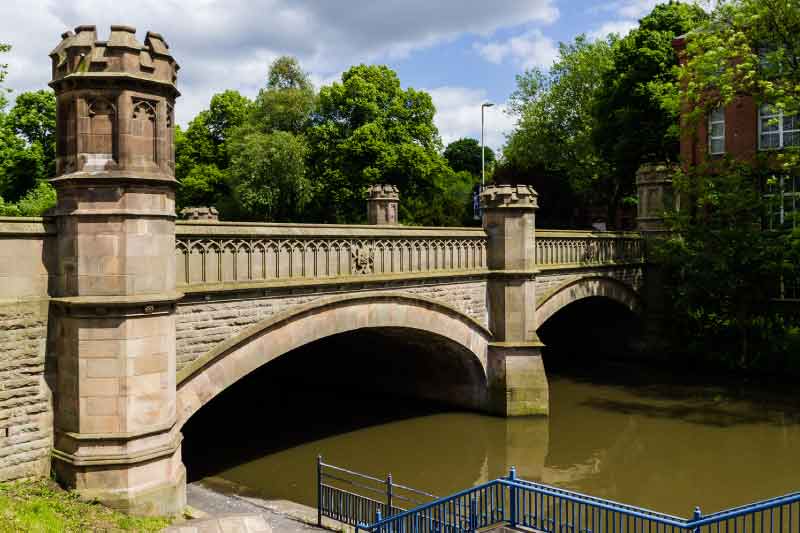 Top Leicester rubbish facts
314,933 tonnes of household waste was collected by Leicestershire County Council in 2016/2017
In 2016/17 Leicestershire County Council sent 49.7% of the household waste they collected for reuse, recycling or composting
Leicestershire County Council dealt with 8,716 fly-tipping incidents amounting to an estimated clearance cost of £331,266