4 quick projects for the Easter Weekend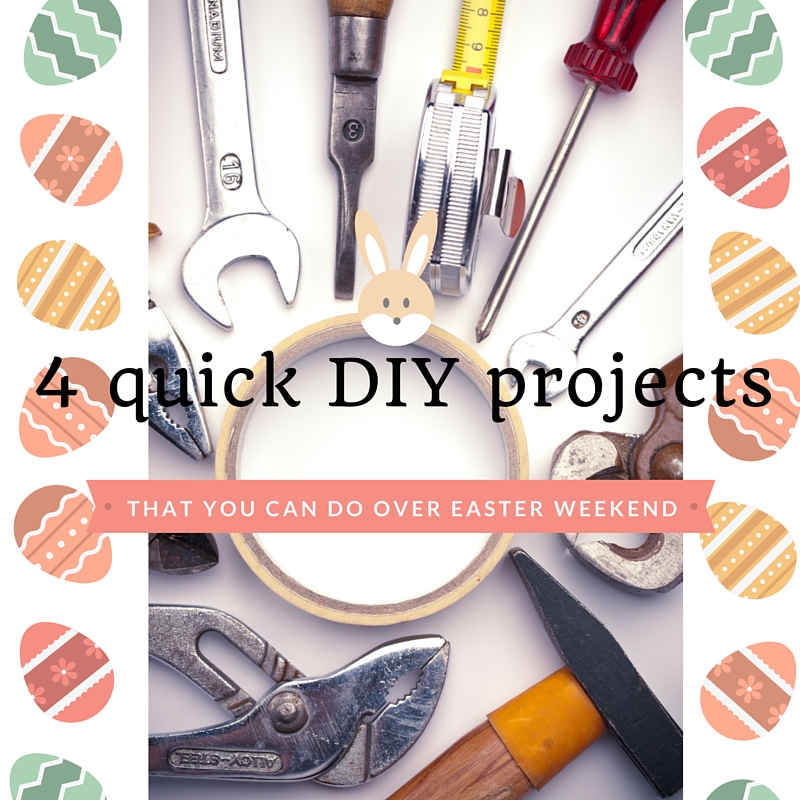 With the four day Easter weekend upon us, there's plenty of time to get any of those nagging bits of home improvement you have been putting off out of the way. Here are four projects you can get done in a flash this Easter and why not buy your HIPPOBAG today to ensure you clear away the rubbish – you will then have plenty of time to relax and eat Easter eggs afterwards rather than running down the tip!
1. Home clearance
It's nearly April now, but that doesn't mean you've got round to clearing out all the clutter that's been generated since Christmas. Maybe you've got an attic that could do with a clear out, a garage that needs space freeing up, or a basement that's full of old junk. 
Grab yourself a HIPPOBAG from our website or a local retailer and you will be able to clear all the old stuff with ease. A MIDIBAG is ideal for a kid's bedroom or general household clear-out, but if you're looking at your loft and dreaming of reclaiming your cluttered space, you might want to opt for a MEGABAG. Whatever it is you choose to clear out, you'll feel great once all your rubbish is in your HIPPOBAG and you look around at all the space you've gained in your home!
2. Garden clearance
The Easter period is the ideal timeslot to get your garden ready with the warmer weather and summer coming. It's the time of year you will want to be outdoors and you have got the extra days in the weekend to get the job done. Get ahead of the game and rid your garden of all the weeds, ruined soil and rubbish that's been hanging around since last summer.
You can even go one step further and sow the seeds for some new flowers and plants that you want to grow. Take a look at our handy guide on how to get rid of soil for tips on getting your garden ready for some new plants – you'll be able to relax knowing you are ahead of the curve and that your garden will be looking great in time for the warmer months.
3. New shed
If your shed is looking sorry for itself it could be time to say goodbye. Get yourself a HIPPOBAG and set about filling it with all the old rubbish inside your shed or even the shed its self!
Once the shed has been emptied out, you can then begin taking down your old tired shed ready for a new one to replace it. If you've opted for a MEGABAG or HIPPOSKIP, depending on the size of your shed and how much waste you have inside, you should be able to fit the shed into it, once it's been dismantled.
4. WC renovation
It's the room in the house that's always likely to get left until last, but it's also one that's quick and easy to give a total makeover. If your water closet is looking a bit run down and your confident of fitting a new basin and toilet yourself, this can be a quick job.
A MIDIBAG will be able to handle waste from a WC suite, and with a lick of paint and some new finishing touches, your downstairs loo can become a point of pride in your home in no time. Don't put it off forever – it's a cheap, quick and easy room to turn in to a nice space!