Britain's Best Allotment 2015: Shortlist Announced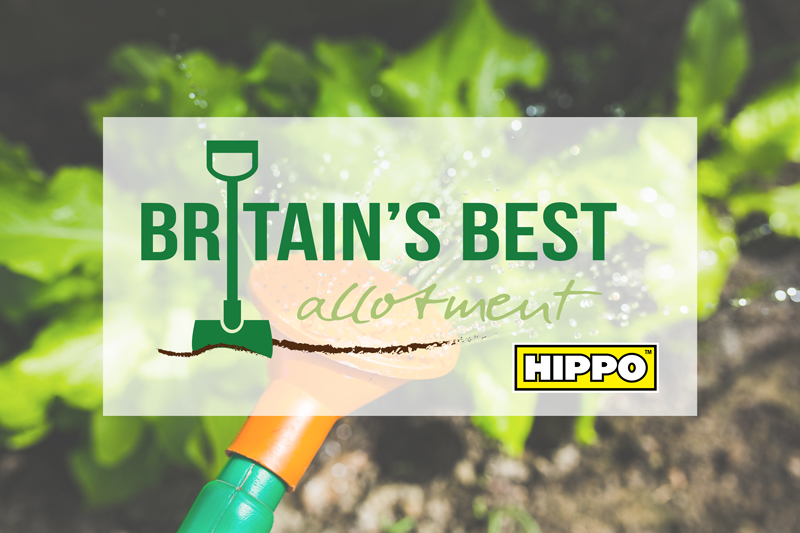 HIPPO are pleased to announce that after carefully reviewing entries from around the nation, we have created a shortlist of ten plots who are in with a shot of winning Britain's Best Allotment 2015. We were amazed by the standards of all of the entries and it took some time and careful deliberation to narrow the list down to the final ten. The select few are one step closer to winning some amazing prizes, and now it's time for our panel of expert judges to decide on a winner.
The competition, ran in association with The National Allotment Society and National Allotments Week, was created to showcase the very best allotments in Britain, as well as to share stories, advice and pictures from allotmenteers who work hard on their plots throughout the year.
Our judging panel is made up of experts in British allotmenting, who'll be hitting the road over the course of this week to decide on the winner. Firstly, Dr. Lesley Acton runs the popular allotmentresources.org website, and has recently published a new book, Growing Space: A History of the Allotment Movement. Next, Jane Merrick, the Political Editor of the Independent on Sunday, writes an allotment blog, Her Outdoors on the Independent website and has more than a decade's gardening experience. Prolific gardening writer John Harrison is also a member of the panel. As well as having published a number of successful gardening titles, John runs the popular Allotment Garden Blog, and is a go-to expert on all things allotmenting. We've also recruited Lucy Summers Living, a horticultural consultant, gardening enthusiast and the writer of a series of gardening books. She's also set up a flourishing landscape design practice and won gold and silver awards at the Chelsea Flower Show. Finally, Sean James Cameron is the founder of The Horticultural Channel and the Daily Mail's MyMail Garden curator, and has no less than 25 years of gardening experience.
So, without further ado, here are the 12 allotmenteers who have made the cut:
Neil Gratwick – Guildford
Bev Mussell – Guildford
The Hills – Ashton-Under-Lynne
Tim Mortlock – Basingstoke
The Comfrey Project – Newcastle
Stephen Mills – Barnet
Julie Drake – Leicestershire
Mark Davidson – Salford
David Lee Robson – Newcastle
Rev. Paul Walker – Epping Green, Essex
Nick and Julie Salmon – Brentwood, Essex
Cody Smith- Cumbria
To view the full list of entries, click here
Once again, huge congratulations to all who took part in this years' competition and in particular those who made the shortlist.  HIPPO are delighted to help generate awareness of British allotmenting have enjoyed seeing for ourselves the amazing quality of allotments around the country.