Britain's Best Allotment: Our Top 12- Part 3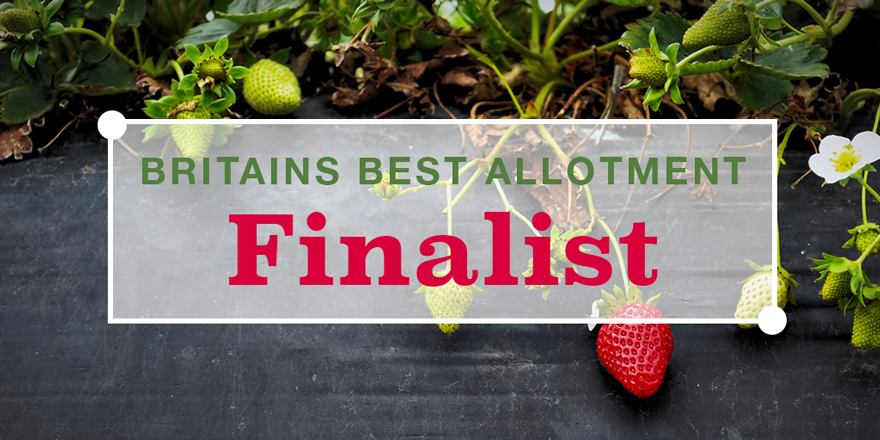 It's getting close to National Allotments Week, and so we are fast approaching the announcement of the winner of Britain's Best Allotment. With this in mind, we wanted to take a closer look at who's made our final 10. Over the past few weeks we have been travelling around the country to review each of these entries, as the Judges decide who really has Britain's Best Allotment. Here, we'll take a look at the Comfrey Project, Stephen Mills' plot, and Rev. Paul Walker's community allotment.
THE COMFREY PROJECT
With a great community spirit, we saw what a fantastic local asset an allotment can be.
image: http://live.hippobag.sequence.co.uk/media/389779/comfrey-one_500x498.jpg
"Our community allotment is in Walker, a working-class area of Newcastle, surrounded by council houses, two major roads, and with a railway line running along one end.

We were established in 2002 with the simple aim of improving the conditions of refugees and asylum seekers by offering gardening activities at allotments in our city. 

Research has shown that working with plants in an outdoor environment can help people suffering anxiety, stress and trauma, and our allotment has proved that time and again.

Our participants come from across the world - we have around 60 participants this year, from 15 countries - and are often isolated, in poor physical and mental health, and fearful of their future. Our allotment offers them the opportunity to grow in friendly company, breath fresh air, exercise, learn English and grow produce that they can take home. 

The friendship and warmth of our allotment has provided a chance to start again for over 300 gardeners in the past ten years, whether they stay in the region, are moved to other parts of the country, or return home. 

For our gardeners, our Walker allotment is truly 'a space to grow'."
image: http://live.hippobag.sequence.co.uk/media/389784/comfrey-two_499x490.jpg
STEPHEN MILLS
This hideaway was the perfect escape. We loved the long tunnel of fruit trees, and you very rarely find allotments were the owner's personality is so apparent.
"My allotment allows me to escape the daily grind of life in Central London. Once on the allotment all my worries disappear in the oasis of peace and quiet and I can get on with looking after my 72 espalier fruit trees, many planted over a 40m long arched tunnel. All interspersed with my rose, clematis and peony collections.
The allotment is a mixture of high maintenance fruit and vegetables with a more relaxed planting of flowers and two wildflower meadows. All planted in such a manner that it is only visible upon entering, to create a perfectly hidden 'Secret Garden'."
REV. PAUL WALKER & COMMUNITY ALLOTMENT
A great facility for the community, this allotment is testament to the hardworking volunteers who make it such a wonderful and productive place.
"Epping Green Chapel Community Allotment Project was the inspiration of our Pastor, Paul Walker. Paul is a definitely not the keenest gardener. However through his passion, enthusiasm and encouragement an overgrown piece of ground on a council run site has been transformed.
The idea of a community project was to provide an opportunity for the church members and the wider community to work in fellowship together; to learn new skills, to provide a place for relaxation and to share the produce. What a bonus.
We love the allotment because it brings Christians together outside the Church Building. There is so much joy in sharing the fresh fruit and vegetables that are grown on the plot; that is a blessing. The work on the allotment provides a great talking point and much enjoyment is found in viewing photos taken there.
Gardening is an activity in which young and old alike can become involved. Our oldest member is Ernest who at the age of 91 years does more than his share of work on the plot.
Yes, we have had many challenges – not least the bindweed and brambles that initially covered the site. However with the use of a donated redundant carpet and great team work there is nothing that cannot be overcome with the help of the Lord."
Bearing in mind the quality of this year's entries, it really will be tough for our judges to pick a winner. There are some amazing prizes up for grabs, including a HIPPO allotment clear up and a thousand pounds of vouchers to be awarded to our winner. We're one step closer to finding out who really has Britain's Best Allotment, and we want to wish all our finalists good luck.