Britain's Best Allotment: Our Top 12- Part 4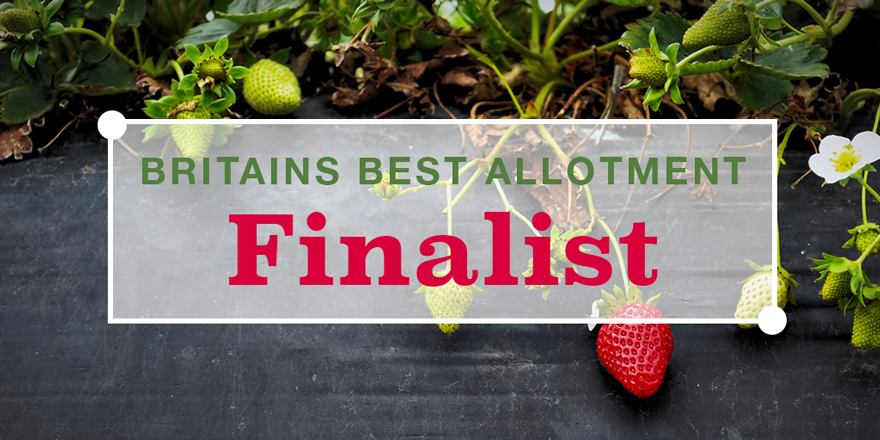 The Summer's really at its peak now, and with National Allotments week fast approaching, we thought we'd take a closer look at the shortlisted entries for our unique Britain's Best Allotment competition. Our judges will be scouring the country over the next few days to choose the best, and we're one step closer to knowing who really has Britain's Best Allotment. Here' we've delved a little deeper into The Hills' family plot, Mark Davidson's allotment, and Cody Smith's charitable horticulture.
THE HILLS
With the whole family involved, and growing a wonderful array of produce, this allotment is the perfect place to catch up with friends and get the kids into nature.
"Because it's awesome, but we're biased! 
We love that we can grow our own fruit and vegetables. We have learnt to grow what we love to eat- the boys eat fresh crops of strawberries, sorrel, peas, tomatoes and even chillies. We like trying new things- purple carrots, peas and cauliflower, yellow courgettes, red gooseberries, cucamelons and strawberry sticks to name a few.
We have a big family and a small garden so our allotment is a treasured space. The kids love having their own patch too. As I am also a childminder, delivering Forest School activities based from the allotment, it has to be child friendly using raised beds to define areas. We have a shaded central pergola area with a sweet pea tepee, sand pit and mud kitchen.
We love wildlife and have a pond with newts and froglets, lots of flowers, insect boxes, bird feeders and nest boxes- great tits nested this year.
The boys love getting mucky with clay, digging, sawing wood, exploring the field, bug hunting and BBQs.
We've got involved and arranged scarecrow & sunflower competitions too.
But best of all, we like to relax and chat over a brew with our friends."
MARK DAVIDSON
This allotment gave us a different perspective on how a plot can offer freedom. Beautifully laid out and well-kept, we simply loved it.
"For a start I'm disabled and it's the only thing right now that brings me joy. Without it I would probably go insane!"
CODY SMITH
We couldn't help but be impressed with Cody's green fingers, growing some of the best dahlias we had seen. Horticulture has a future star.
"I am 14 years old and my allotment is my life. I grow food for the family and grow hundreds of dahlias and cut flowers to sell to raise money for the RNLI charity and to save for my future in horticulture. I also exhibit my dahlias at Harrogate, Southport Malvern and local shows. I can go to my allotment to be myself and be able to experiment with new things my own way. My favourite months are August and September when my allotment is blooming with colour and wildlife."
With such a wide range of talent on display, we really don't know how our expert judges will be able to pick a winner. With a HIPPO rubbish clearance amongst a whole host of great prizes to be awarded to the winner, the competition really is getting tough. All that's left for our finalists to do is keep their fingers crossed, and look forward to National Allotments Week to see if their plot has what it takes to be crowned Britain's Best Allotment.