Britain's Best Allotment: Our Top 12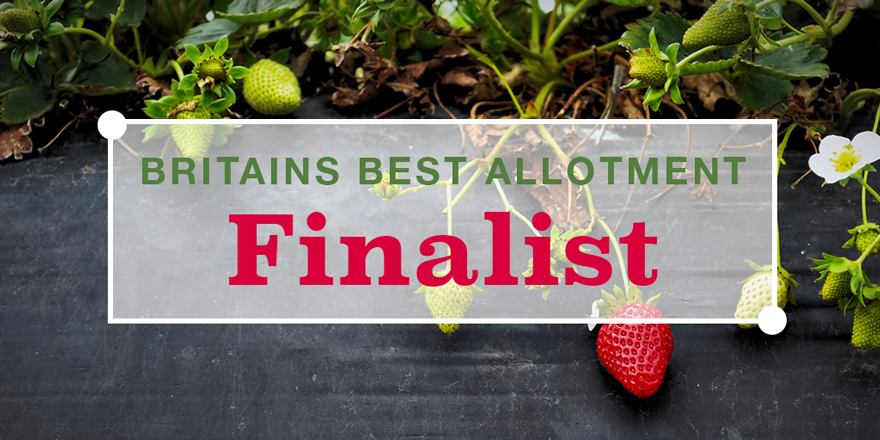 In the run up to National Allotments Week, and with the announcement of the winner of Britain's Best Allotment just around the corner, we wanted to take a closer look at our finalists. Over the next few days we will be reviewing each of their entries, as the judges decide who has Britain's Best Allotment.
First off, we'll take a look at Julie Drake, Neil Gratwick, and Tim Mortlock's plots.
JULIE DRAKE
We agreed with Julie that this was the perfect oasis, offering a great respite from everyday life.
"I love my allotment because it's my own little oasis that offers an escape from my caring of parents, offers a place for me to socialise and of course grow a vast variety of Fruit, Veg and flowers. Finally it's a place where I will be creating art by capturing photos of the flowers and then painting them in my studio."
NEIL GRATWICK
Based in Guildford, this allotment was every bit as impeccable as the photos show.
"I love my allotment with a passion, growing your own is such a rewarding experience it keeps you fit and healthy through all the tasks that need doing, "a great way to exercise in the fresh air". Also you can grow a wide range of types of fruit and vegetables that you simply cannot buy in any supermarket!
I was trained as a chef and know just what to do with all the food I grow, it's a great feeling digging up your first early potatoes, cutting a nice bunch of chard and picking a hand full of fresh mint and within an hour sit down with slow roast lamb steamed new potatoes with mint butter black pepper and a little sea salt, the taste is just fantastic.
Also the great thing about an allotment is you get to meet so many interesting people from all walks of life and they all have valuable advice and know-how, you are always learning.
You could have the most awful day at work or be stressed out about everyday things but within minutes of being on my allotment I am content and happy with the world again. It gives you an enormous sense of wellbeing; I would recommend it to everyone. It is hard work at times but when you finally find the time to sit with a mug of tea and watch nature on your plot it can be truly satisfying."
TIM MORTLOCK
This allotment was in Basingstoke, and we loved the incredible mix of plants and the sense of peace and quiet surrounding the entire area.
"Why would you not love an allotment? The connection with the soil and nature, feeling the ebb and flow of the years, eating fresh fruit and veg at the peak of perfection. Add to that the fantastic company of like - minded people, the tremendous peace of mind it brings you, and it's so much cheaper than the gym!"
With fantastic finalists like these, we don't know how the judges will pick a winner. With a HIPPO rubbish clearance service and a range of other garden goodies to be won, the competition is getting tough. We're looking forward to National Allotments Week to find out who officially has Britain's Best Allotment.