Grants Up For Grabs: Angel's Rescue Project with Howdens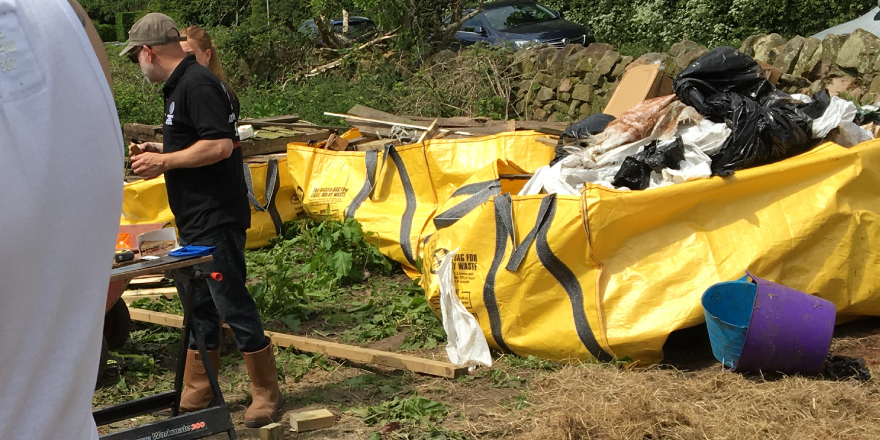 In May of 2017 HIPPO collected three HIPPOSKIPs from a charity project ran by Howdens, on behalf of Angel's Rescue for free, after a successful application to our Grants Up for Grabs Scheme.
Angel's Rescue have been rescuing and caring for abandoned, injured and unwanted animals including cats, dogs and horses for over 16 years; they are also involved in equine psychotherapy for vulnerable children and young adults.
At the time, the charity had over 20 horses and ponies in their care around the North West, but had been struggling with the site they have in Macclesfield, as the old stable block was rotten and unsafe - leaving the horses on the field with no shelter from extreme weather.
After sourcing an unwanted stable block that needed moving to the site and building, Michael Brough - Area Manager for Howdens in the North West, organised a team of staff to go and do just that! In 1 day the old stable block was taken down, the site was cleared and new stables built.
The waste from the project was collected quickly and conveniently, by one of our experienced drivers and purpose built trucks, to be disposed of responsibly.
The horses now have somewhere safe to go to stay warm in winter or escape from the heat during summer.
If you think your project might be eligible for free help from the Grants up for Grabs scheme please contact us and tell us your story.