Grants Up For Grabs: Aspire Community Hub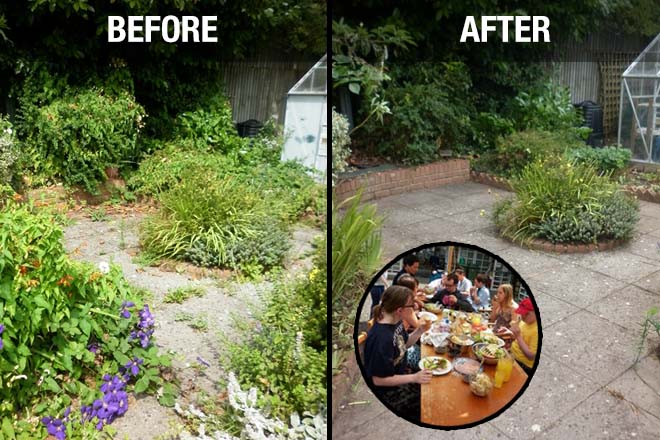 Aspire Living are a local charity in Herefordshire offering support for people with learning disabilities to enable them to live a full life within their community. They also support people within other vulnerable groups, as well as their families and carers.
The Aspire Community Hub is the core of Aspire's 'day opportunity services' – a range of supported social and leisure activities for people with disabilities, mental health needs and older people with dementia and Alzheimer's.
Aspire had recently taken over the centre which was previously run by the local authority and was in need of some TLC. The garden area in particular was in an unloved state – but staff quickly saw the potential.
That is when HIPPO donated a free HIPPOSKIP and collection package to get the project underway.
With the help of a local group of teenagers undertaking their National Citizen Award with Engage4Life, Aspire cleared the garden so that the garden space could be enjoyed over the summer.  A lot of overgrowth was removed and they are now working on developing the garden further into a sensory area with plants providing scent, visual and touch elements, and an area to grow fruit and vegetables to use within their cookery sessions.
"Without the help of the HIPPOBAG, Grants up for Grabs and the support of the volunteers, this would have been quite a costly project for us to undertake."
 – Sue Bucknell, Community Operations Manager