Grants Up For Grabs: Branch-Out MK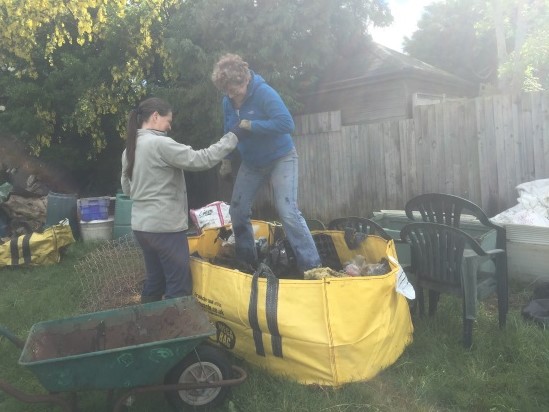 Recently we collected a MEGABAG from Haversham and Little Linford Allotments (run by the Parish Council) to assist with a clear up project to provide Branch-Out MK, a local Community Interest Company (CIC), with 10 allotment plots to help expand their social enterprise.
Branch Out MK offer Social & Therapeutic Horticulture services to people experiencing disadvantage / disability within the community of Milton Keynes, and grow and sell flowers, bouquets, floral table arrangements and similar products to support the business as required under CIC regulations.
Whilst community volunteers pulled together to clear previously abandoned garden equipment and other materials to get the area ready, they needed some help disposing of the waste before they could get their project started.
After a successful application to our Grants up for Grabs scheme, we provided a FREE HIPPOBAG and Collection to help the worthy cause!
"We are very grateful to HIPPO for the assistance in our project to clear up our allotments and provide Branch-Out MK with space to expand their social enterprise" - Nicholas Watson, Chairman of Haversham and Little Linford Parish Council.
If you think your project might be eligible for free help from the Grants up for Grabs scheme please contact us and tell us your story.