Grants Up For Grabs: Chestnut Nursery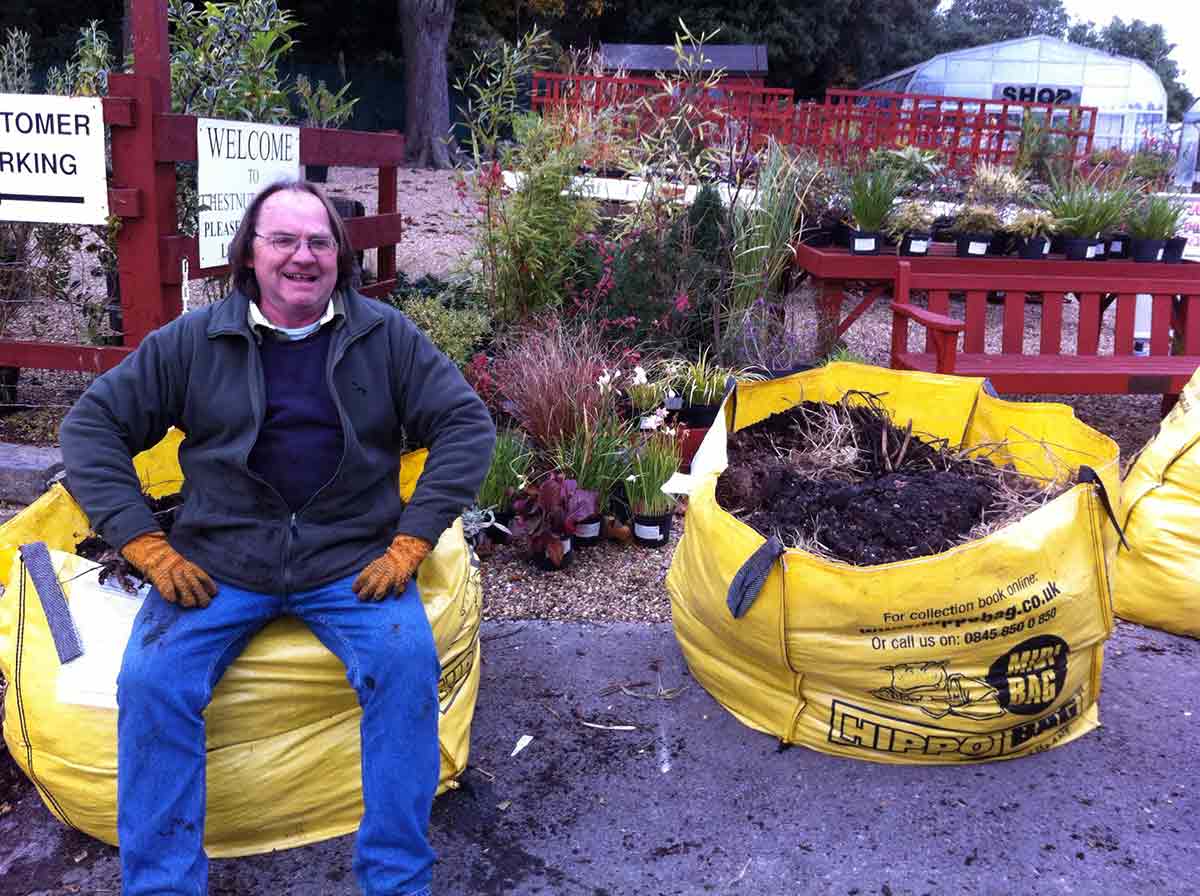 About Chestnut Nursery
Chestnut Nursery is the second project of the registered charity the Sheltered Work Opportunities Project (SWOP). Based in the centre of Poole, it provides voluntary work for adults with severe and enduring mental illness. The project aims to improve mental well-being through the healing nature of horticulture.
Sheltered work in a realistic but pressure free environment is a good way to promote recovery by boosting self-esteem and confidence, providing companionship and mutual support, and helps to dispel boredom and loneliness, and restore dignity.  Volunteers work in all aspects of the nursery, this includes: seed sowing, potting plants, serving customers in the shop, carpentry and construction work, as well as office and computer work.
The Project
Over time Chestnut Nursery had accumulated a large amount garden waste and compost.  Having sorted through could be kept and what would be saleable, they found a significant proportion needed reliable and environmentally-friendly disposal.
They were about to fund raise for a skip when they heard about HIPPO's Grants up for Grabs scheme and applied immediately and successfully.  HIPPO were delighted to be able to support such worthwhile cause and donated 6 MIDIBAGs & collections to help out.
| | |
| --- | --- |
| Before | Loading the bags |
| Taking a well earned break | And finally all clear |
Here at HIPPO we recognise the value of community projects and we want to do our bit to help.  That's why we've introduced Grants up for Grabs, to donate free bag and collection packages to charitable and community orientated projects. 
Find out how to apply and see what other organisations we have helped.