Grants Up For Grabs: Daylesford Infant School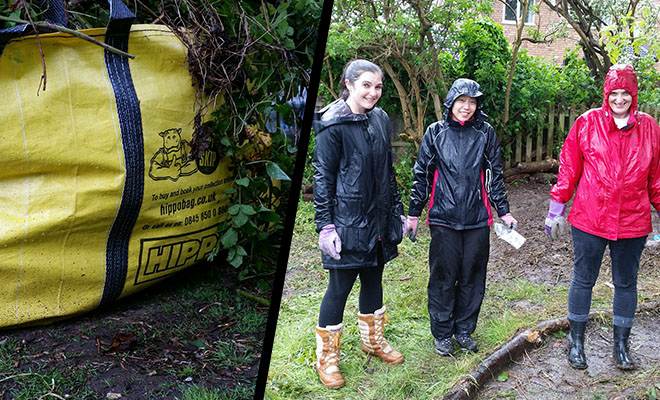 We all remember with glee the day our teacher decided to hold class outside in the sunshine. Something about simply escaping the confines of the classroom made the experience both memorable and stimulating. Experts agree that children with behaviour or learning difficulties can really benefit from outdoor learning - it's no wonder that more and more schools are embracing this simple yet powerful idea.
Daylesford Infant School is one of those schools - but there's a rub. Within the school grounds, many areas had become overgrown and unfit for purpose. Before they could fully embrace the power of outdoor learning, something needed to be done.
The first step was to find a team of willing volunteers. This proved to be the easy part, and soon a team 15 strong were ready to get to work.
The volunteers eagerly began cutting away at the overgrown foliage, and (as all keen gardeners will guess) the waste soon piled up.
It became clear that driving to the tip wouldn't be an option - there was simply too much waste. Furthermore, the cost of hiring a skip was far higher than the team realised.
That's when HIPPO came to the rescue. Under the Grants up for Grabs scheme, HIPPO donated a free HIPPOSKIP and collection. Gratefully received by the volunteers, the HIPPOBAG was quickly filled and the waste headache was solved.
With a renewed energy, the team made short work of the brambles and nettles, and despite a torrential downpour, completed the project on time.
"Muuuum, it's aaaamaaaazing!"
- Student, Daylesford Primary Scool
When the area was shown to the children, one of the volunteers overheard a little girl, who was running back from the 'Fairy Garden' they had created, shouting: 'Muuuum, it's aaaamaaaazing!'
We think that says it all!
Need help?
The 'Grants up for Grabs' scheme awards free waste disposal help to applications from charities, community groups and organisations from across the UK that inspire respect for the environment or have a positive effect on the community.
If you think your project might be eligible for free help from the Grants up for Grabs scheme please contact us and tell us about your project.