Grants Up For Grabs: EDAS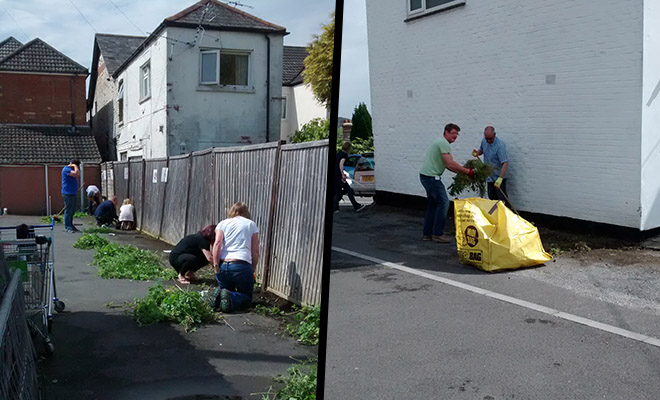 EDAS is a local provider caring for the local community to help transform the lives of people affected by substance misuse problems. EDAS offers a wide range of bespoke packages to help individuals recover from their dependency along with family and concerned other support, including cares groups, 1:1 appointments and various group support.
"In these difficult economic times funding for our services is becoming more and more difficult to source."
 - Sharon Sheppard, EDAS Clinical Lead
EDAS headquarters in Poole is a place for clients to gather and socialise, but over the years, the grounds had become overgrown and unusable. The group managed to gather a 'hit squad' of able volunteers in order to tackle the problem. However, the issue of waste disposal threatened to throw a spanner in the works.
HIPPO donated a free MIDIBAG and collection in order to ensure the project was able to go ahead. The Hit Squad moved in and managed to fully renovate the area - it is now being used to its full potential!
"Thank you very much for your support!"
- Vienna, EDAS
Need help?
The 'Grants up for Grabs' scheme awards free waste disposal help to applications from charities, community groups and organisations from across the UK that inspire respect for the environment or have a positive effect on the community.
If you think your project might be eligible for free help from the Grants up for Grabs scheme please contact us and tell us about your project.