Grants Up For Grabs: Harman's Water Primary School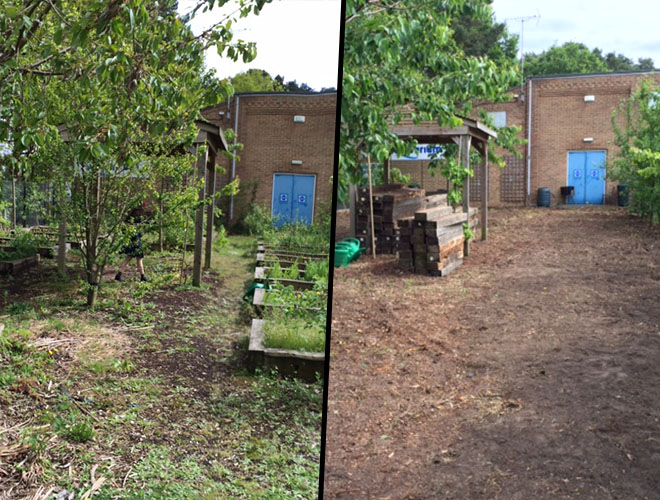 Harman's Water Primary is a large school in Bracknell Forest, looking after children in their early school years. The school had recently undertaken a renovation project, in order to restore an area of their grounds which had become overgrown and unused.
HIPPO were happy to donate a MIDIBAG and collection package to help with the cost of the project.
With HIPPO's help, the area has now been cleared and can now be enjoyed by the pupils!
"Your help is really appreciated."
- Eryl, School Association
Need help?
The 'Grants up for Grabs' scheme awards free waste disposal help to applications from charities, community groups and organisations from across the UK that inspire respect for the environment or have a positive effect on the community.
If you think your project might be eligible for free help from the Grants up for Grabs scheme please contact us and tell us about your project.