Grants Up For Grabs: Haslemere Allotments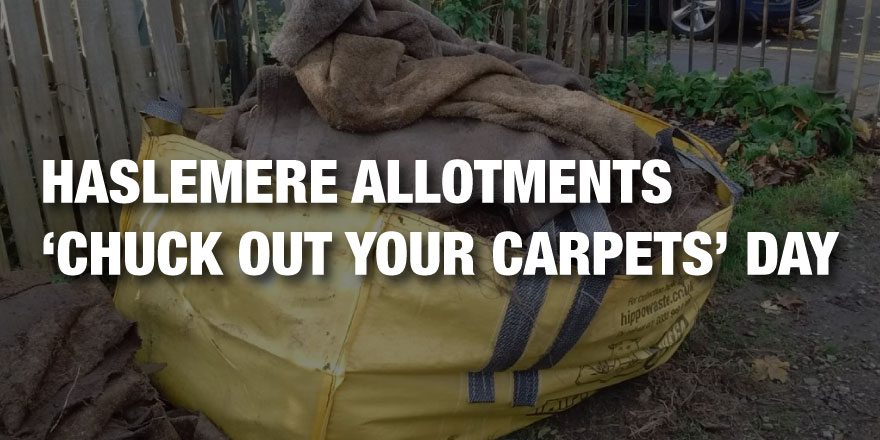 HIPPO provided Haslemere Allotments with a free HIPPOBAG and collection, courtesy of our Grants Up for Grabs scheme. Situated in a quiet residential area in West London, the allotment site consists of around 130 plots, and a lively community of over 140 plot holders of all ages, nationalities and abilities.
With the support of Pathways, the site owners, a committee elected by plot holders manage the site's day-to-day running - letting plots, keeping the site maintained and arranging events to improve the site for the benefit of plot holders and the surrounding community.
The free MEGABAG and collection was donated specifically by HIPPO to help with their 'Chuck Out Your Carpets' day. Commonly used as ground cover in gardens and allotments alike, synthetic carpets are made of petroleum products and treated with cleaners and other chemicals which can leak out into the soil. So whilst the idea of recycling your old carpets in this way may sound great, it isn't so good for the soil or the produce you chose to grow from it.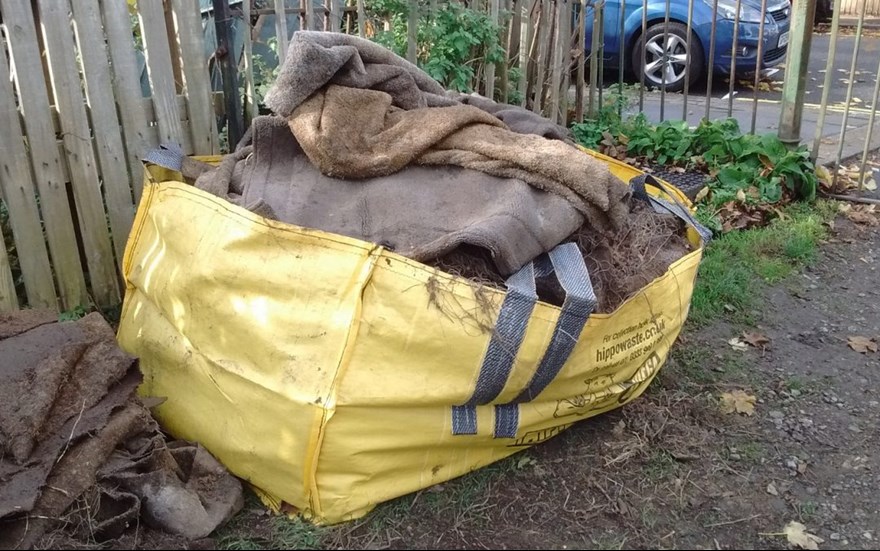 Ann Tierney, treasurer and plot owner at Haslemere allotments said:
"Carpets and underlay have been used as ground cover by allotment gardeners for ever, but it's increasingly understood that they leach toxins, glues, fibres and other chemical nasties into the soil.  

We decided to encourage plot holders to get rid of old carpets by holding a 'Chuck Out Your Carpets' day. Hippo Waste generously donated a MEGABAG and collection for this purpose.

We more than succeeded – we could have filled the Megabag several times over! It's good to see the environmental message being taken to heart. Thank you, Hippo Waste!"
As recommended by recycle now, carpets that are in good condition could be sold or donated to charity. If your carpet is no longer useable it needs to be disposed of and recycled responsibly. This can be done by taking it to your local recycling centre (if they accept carpet), asking your carpet fitter to dispose of it on your behalf when fitting a new carpet, or employing a reputable and registered waste carrier, such as HIPPO to collect the carpet for recycling.
For more advice on how you can avoid your carpet waste being sent to landfill, Carpet Recycling UK's article on How to Dispose of Domestic Carpets is a great place to start.
If you think your project might be eligible for free help from the Grants up for Grabs scheme please contact us and tell us your story.